Ice Cookies the Easy Way!
If you enjoy making iced sugar cookies during the holidays, you will love this tip from "Created by Diane." This method of icing cookies will save you time and your cookies will look professional.
Check out the YouTube video below...
Diane's Glaze Icing Recipe
4 cups powdered sugar
1 tablespoon corn syrup
2 tablespoons water (more may be needed)
1 teaspoon vanilla extract ( or flavor of your choice)
A few drops of food coloring (I use Americolor gel colors)
Mix the powdered sugar along with corn syrup and water and extract until it's smooth and creamy.
The glaze worked best when it's was not runny. I ran my spatula through the icing and drew a line, it too about 5 seconds for it to fill back in where I drew the line. Adjust the water so it's fluid, but not runny.
Extract and food coloring are both in liquid/gel form, so adjust accordingly if you add more, you may need more powdered sugar.
Let the icing air dry for 12 hours before stacking cookies or packaging them.
Add Recipe to Cook'n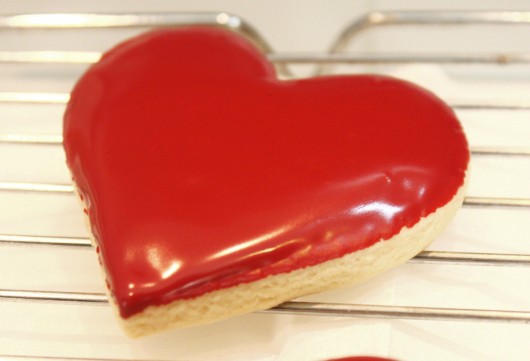 Sources:
http://www.createdby-diane.com/2012/01/how-to-ice-cookies-without-a-a-piping-bag-icing-the-easyway.html

Cristina Duke
Monthly Newsletter Contributor since 2014
Email the author! cristina@dvo.com