Take a Slice!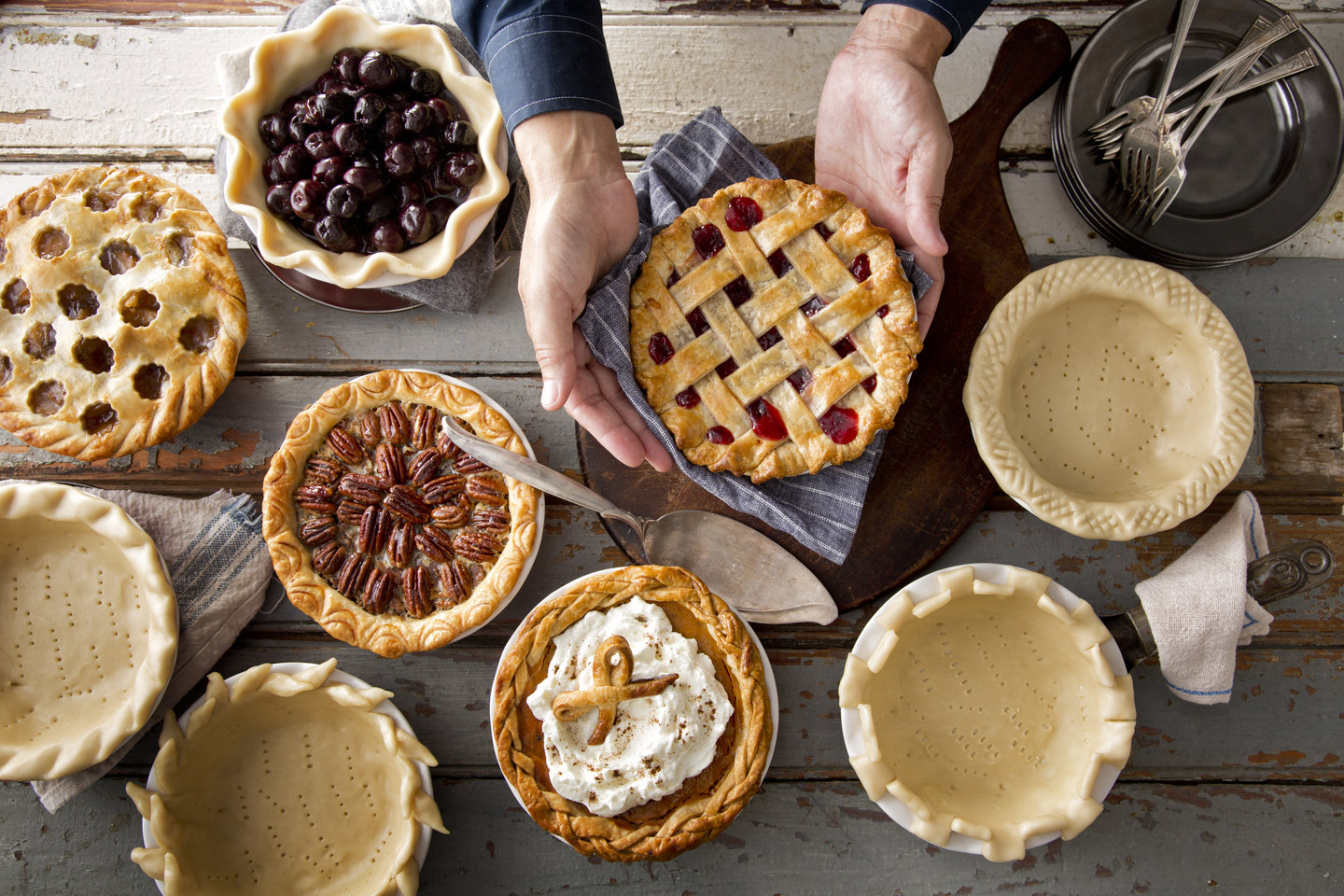 When I think of November I think of Thanksgiving and when I think of Thanksgiving I think of pies! Pies are the delightful treat of fall. And there are so many types. Apple, pecan, cherry, pumpkin, and each is delicious in its own way. What is the history of pie making? Did you know...
• Pie has been around since the ancient Egyptians. The first pies were made by early Romans who may have learned about it through the Greeks. These pies were sometimes made in "reeds" which were used for the sole purpose of holding the filling and not for eating with the filling.
• The Romans must have spread the word about pies around Europe as the Oxford English Dictionary notes that the word pie was a popular word in the 14th century. The first pie recipe was published by the Romans and was for a rye-crusted goat cheese and honey pie.
• The early pies were predominately meat pies. Pyes (pies) originally appeared in England as early as the twelfth century. The crust of the pie was referred to as "coffyn". There was actually more crust than filling. Fruit pies or tarts (pasties) were probably first made in the 1500s.
• Pie came to America with the first English settlers. The early colonists cooked their pies in long narrow pans calling them "coffins" like the crust in England. As in the Roman times, the early American pie crusts often were not eaten, but simply designed to hold the filling during baking. It was during the American Revolution that the term crust was used instead of coffyn.
• Over the years, pie has evolved to become what it is today "the most traditional American dessert". Pie has become so much a part of American culture throughout the years, that we now commonly use the term "as American as apple pie."
It's funny to think about not eating the crust on a pie. That is my absolute favorite part of a good pie, and I have to have a piece in every bite! When you've got a good flakey crust there is nothing that can compare. Pies are such a nostalgic dessert and can bring back such fun memories.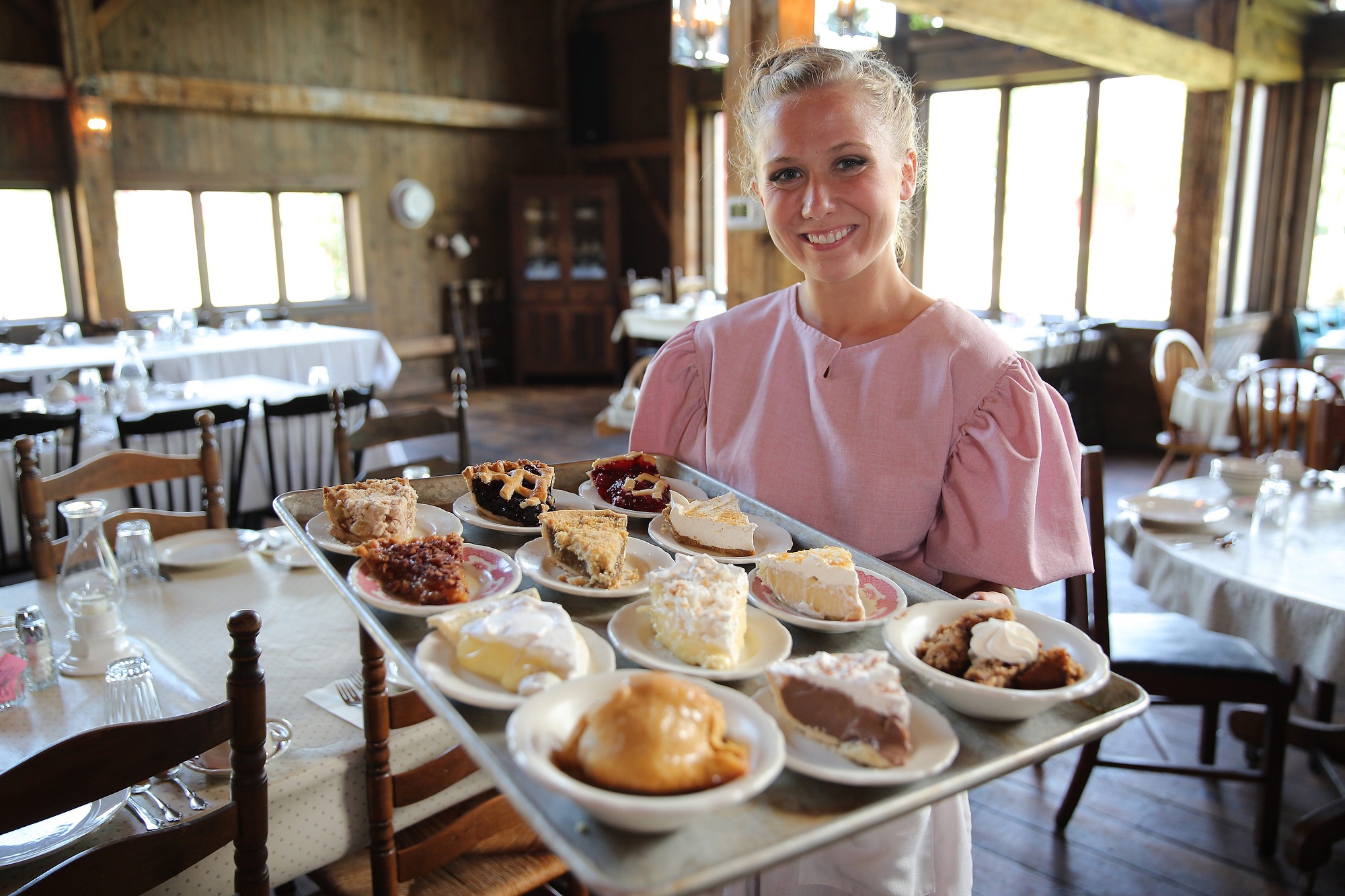 Have you ever heard the children's story, "If you give a mouse a cookie.."? A little mouse takes a young boy on an adventure, as he gives him a cookie it leads to one thing after another. He can't just have a cookie, the little mouse must have milk to go with it. When I eat pie I am just like that little mouse, are you? I have to have a dollop of cream or a scoop of ice cream to go with it! You also can't try just one pie when there is an array of them before you like at a holiday gathering. Pies really are an American classic and so many of us have our favorites. My husband could eat a whole pumpkin pie himself and I adore a good apple crisp with cinnamon crumblies on top. Two extremely unique pies are the Shoofly Pie and the Whoopie Pie. These are some Pennsylvania Dutch specialties made by the Amish society. Different states have different pies they highlight like Maine's blueberry pie, Florida's key lime pie, Idaho's huckleberry pie and Texas' pecan pie. I'd like to share two great recipes found on Pinterest that will help you celebrate the two most unique of pies, the Shoofly and Whoopie. If you have not tried these Amish delights test them out for your Thanksgiving feast this year or a fun dinner dessert. What are your favorite pies and toppings during this season? Share in the comments below!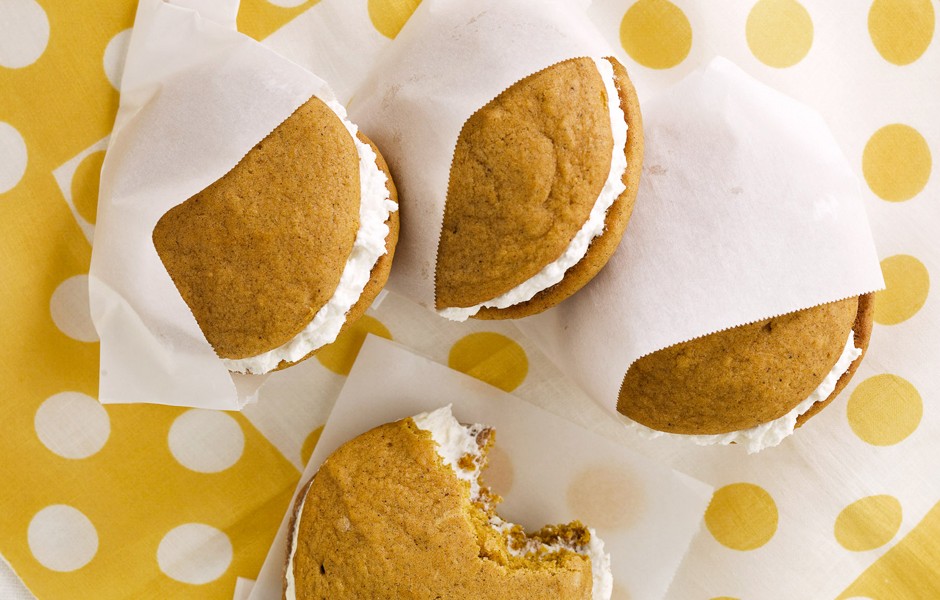 Easy Pumpkin Whoopie Pies
INGREDIENTS
1 (15.25 ounce) spice cake mix
1/3 cup butter, softened
1 (15 ounce) can pumpkin
2 teaspoons Pumpkin Pie Spice
2 whole eggs
1/2 cup milk
1 (16 ounce) cream cheese frosting
DIRECTIONS
1. Preheat oven to 350°F. Line a cookie sheet with parchment paper or spray with cooking spray.
2. In a large bowl, add the cake mix, butter, pumpkin, pumpkin pie spice, eggs, and milk. Mix slowly for 30 seconds or until combined, then beat for 1-2 minutes. Batter will be on the wet side.
3. Drop tablespoon-sized dollops onto the cookie sheet. Try to make sure that they are all the same size.
4. Bake for 10-11 minutes. Let them cool completely.
5. Frost a cookie with a dollop of cream cheese frosting and top with another cookie. Store in an airtight container and refrigerate until ready to eat.
Add Recipe to Cook'n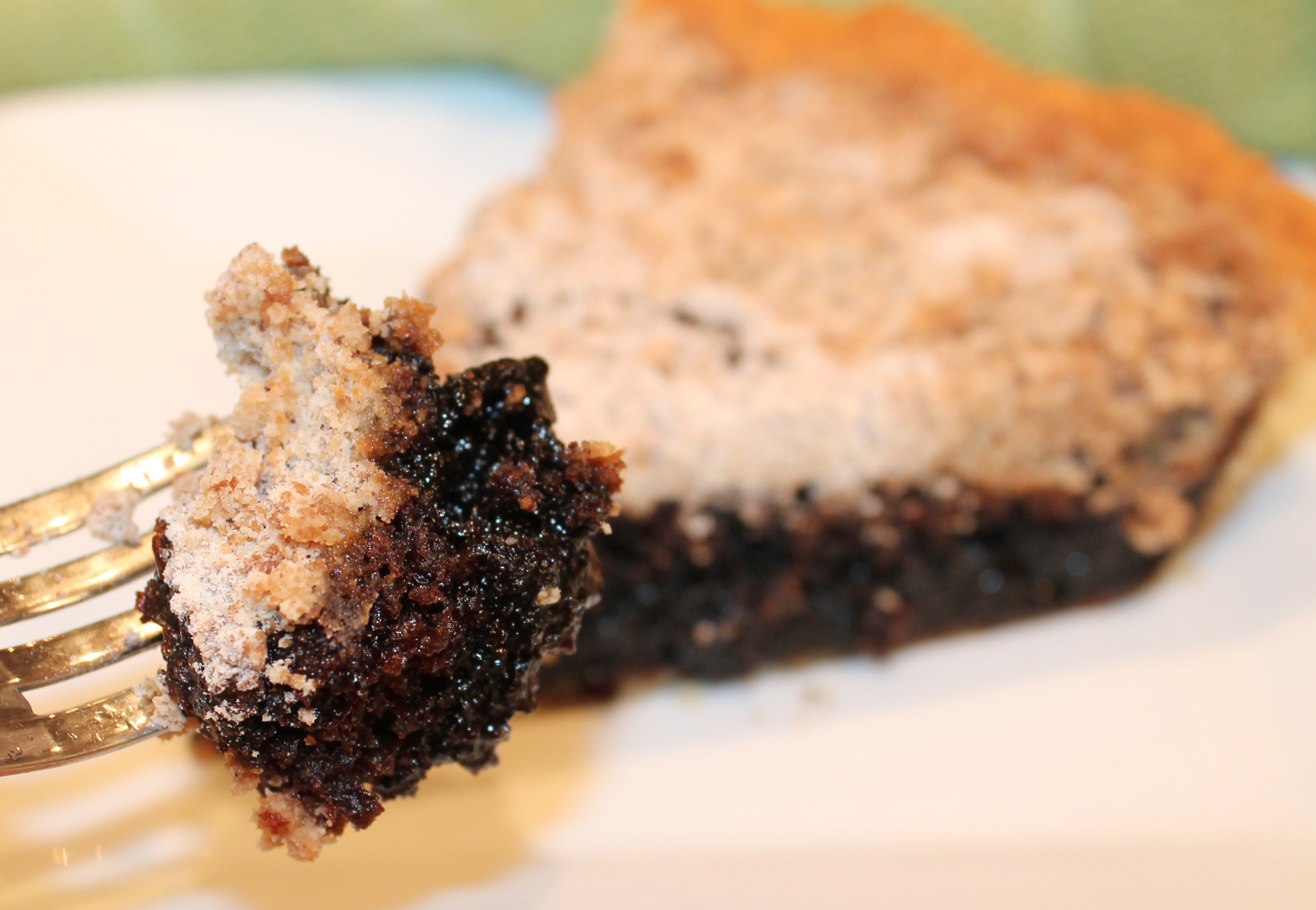 Amish Shoofly Pie
INGREDIENTS
1 cup all-purpose flour, plus more for work surface
1/2 cup packed light-brown sugar
1 teaspoon ground cinnamon
1/2 teaspoon freshly grated nutmeg
Salt
6 tablespoons cold unsalted butter, cut into 1/2-inch pieces
1 cup boiling water
1/2 cup unsulfured molasses
1/2 cup light corn syrup
1 teaspoon baking soda
1 large egg, lightly beaten
DIRECTIONS
1. Roll out dough on a lightly floured work surface to 1/8 inch thick. Fit dough into a 9-inch pie plate. Trim edges to leave a 1-inch overhang; fold edges under, and crimp with your fingers. Freeze pie shell 30 minutes or overnight.
2. Preheat oven to 325 degrees. Whisk together flour, brown sugar, cinnamon, nutmeg, and 1/4 teaspoon salt in a medium bowl. Add butter, and work mixture through your fingers until it forms fine crumbs; set crumb topping aside.
3. Stir together boiling water, molasses, and corn syrup in a medium bowl. Whisk in baking soda, egg, and a pinch of salt. Pour molasses mixture into prepared pie shell. Scatter crumb topping over filling. Place pie on a rimmed baking sheet. Bake until filling is set and topping is deep golden brown, about 50 minutes. Let cool on a wire rack 30 minutes.
Add Recipe to Cook'n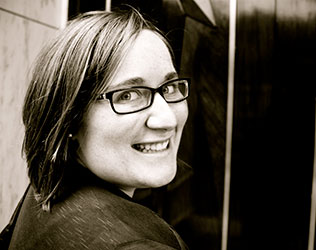 Carolyn Spencer
Monthly Newsletter Contributor since 2015
Email the author! carolyn@dvo.com