What's Your State Pie? Alternatives to Pumpkin Pie
There are plenty of foods to get excited about in preparation for Thanksgiving: perfectly roasted turkey, smooth and silky mashed potatoes, creative yam dishes, and tart and tangy cranberry sauce. But honestly…
I've never been a big fan of pumpkin pie.
There. I said it.
Don't get me wrong, I love pumpkin. Pumpkin cookies, cake, pancakes and even soup, but pumpkin pie has never been a favorite of mine.
Thank goodness there are an array of wonderful and different pies. Banana cream is definitely up my ally along with anything chocolate. We have a great assortment of pies here in the good old U.S.A. In fact, a piece of pie can give someone a sense of state pride. If I said I live in a place where the peach pies are in abundance, where would I be?
So- for those of you who share in my distaste for pumpkin pie, take a look at the list of pies below. This list was created on the premise if every state had a state pie. Would you have put down a particular pie for your state?
Maybe your "state pie" will tickle your fancy and become a new Thanksgiving tradition. I sure hope some peach pie will suffice as a new Georgia resident.
Enjoy and get pie happy!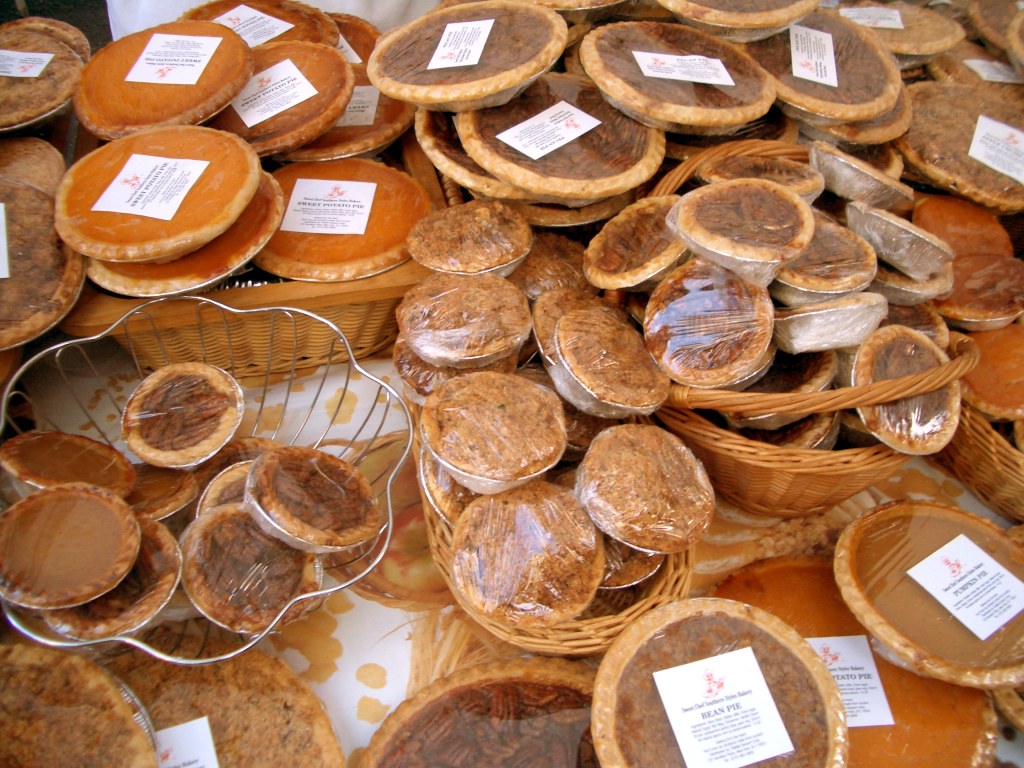 Alabama: Buttermilk Pie
Alaska: Raspberry Baked Alaska Pie
Arizona: Prickly Pear Pie aka Cactus Pie
Arkansas: Possum Pie
California: Meyer Lemon Pie
Colorado: Rocky Road Pie
Connecticut: Red White and Blue Sugar Cookie Pie
Delaware: Strawberry Shortcake Pie
Florida: Key Lime Pie
Georgia: Peach Pie
Hawaii: Macadamia Nut Pie
Idaho: Rocky Mountain Mudslide Pie
Illinois: Grasshopper Pie
Indiana: Sugar Cream aka Hoosier Pie
Iowa: Sour Cream and Raisin Pie
Kansas: Buttered Maple Black Walnut Pie
Kentucky: Chocolate Bourbon Pecan Pie
Louisiana: King Cake Pie
Maine: Cranberry Pie
Maryland: Bill's Pear Pie
Massachusetts: Boston Cream Pie
Michigan: Cherry Pie
Minnesota: Raspberry Pie
Mississippi: Mississippi Mud Pie
Missouri: Coffee Ice Cream Pie
Montana: Huckleberry Pie
Nebraska: Apricot Pie
Nevada: Cherry Almond Pie
New Hampshire: Pumpkin Pie
New Jersey: Blueberry Pie
New Mexico: Green Chile Apple Pie
New York: Coffee Cake Pie
North Carolina: Sweet Potato Pie
North Dakota: Strawberry Rhubarb Pie
Ohio: Amish Vanilla Pie
Oklahoma: Pecan Pie
Oregon: Blackberry Pie
Pennsylvania: Shoo Fly Pie
Rhode Island: Chocolate Fudge Pie
South Carolina: Coconut Cream Carrot Cake Pie
South Dakota: Chokecherry Pie
Tennessee: Chess Pie
Texas: Coconut Cream Pie
Utah: Salted Honey Pie
Vermont: Maple Oatmeal Pie
Virginia: Peanut Butter Pie
Washington: Apple Pie
West Virginia: Gingerbread Pie
Wisconsin: German Chocolate Pie
Wyoming: Banana Cream Pie
Sources:
http://www.liftbump.com/2014/11/26932-pies/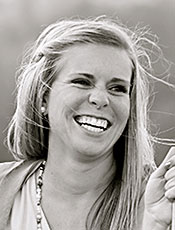 Bethany Bird
Monthly Newsletter Contributor since 2014
Email the author! bethany@dvo.com
---