The Perfect Picnic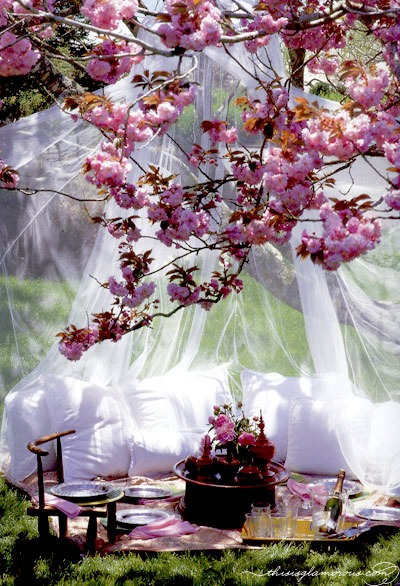 When my husband and I were first married, we went on a picnic. We had gotten a cute picnic basket as a wedding gift and wanted to try it out. While we were on that first of many picnics, we talked about what traditions we wanted to raise our family with. What traditions he had, what I had, and what new ones we might want to add. A tradition is the transmission of customs or beliefs from generation to generation. I used to think that a tradition was law, something that HAD to be followed. I found that a tradition is a tool to teach you and your family certain values, and about your ancestors. It can be ok to try new traditions or throw out old ones that have no real meaning to you.
I found that springtime is a great time to think about your traditions and what new ones you want to add, or get rid of. Think of it as spring cleaning for your traditions. And maybe, after you have done some de-junking of your traditions, there will be room to add the tradition of picnics to your family as we did when we first got married.
Now, I know that many of you have gone on a picnic or two before, so perhaps this list can be ways to change it up a bit rather that a new step by step guide. Even after all the years we have been picnicking, I still learned a thing or two from this list :0)
1. Set the mood with some nice music.
2. Have a picnic blanket stashed in the car, so when the mood hits, grab some food and go!
3. Picnics don't have to be for lunch, go for dinner and use a candle or two to help set the mood.
4. Get Real. Use real dishes, bring fresh food, have flowers. Who says that a picnic has to use paper products?
5. OR Get Easy. Grab some paper plates, some KFC and head to the nearest park. Making memories isn't always convenient or planned ahead. So, just go for it!
6. Read to each other or write each other love notes.
7. Bring your kids. They love picnics as much as you do. If you have kiddos along, bring special treats, games, and a camera along. And don't forget the napkins!
8. Pick a theme for your picnic. It could be an all pink food day. Or a hip-hop night.
9. Don't forget the logistics. Have you checked the weather? (Almost gets me every time...) Do you have silverware? How about that knife that's needed to cut that sandwich? Make sure to have reservations of your picnic area if you need it. Perhaps have a back-up plan so if the weather is not so good, or you are running late you have something to do.
10. And, most of all, bring a good attitude :0)
So, grab a blanket and some food and set out to make some family fun and maybe a new tradition or two!
What are some of the fun things you have done for a picnic? Or what is something that you wish you had seen on a list before you set out on a picnic?
Sources:
http://keziahplummer.com/summer-picnic-inspiration/
https://www.google.com/webhp?sourceid=chrome-instant&ion=1&espv=2&ie=UTF-8#q=tradition
http://premeditatedleftovers.com/naturally-frugal-living/10-tips-for-throwing-the-perfect-picnic-for-pennies/
http://gluedtomycraftsblog.com/2014/04/tips-for-a-perfect-picnic.html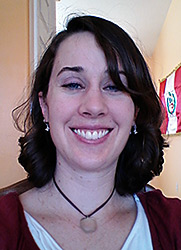 Elise Grant
Monthly Newsletter Contributor since 2014
Email the author! elise@dvo.com