Diabetic Recipes: Basic Breakfast Quinoa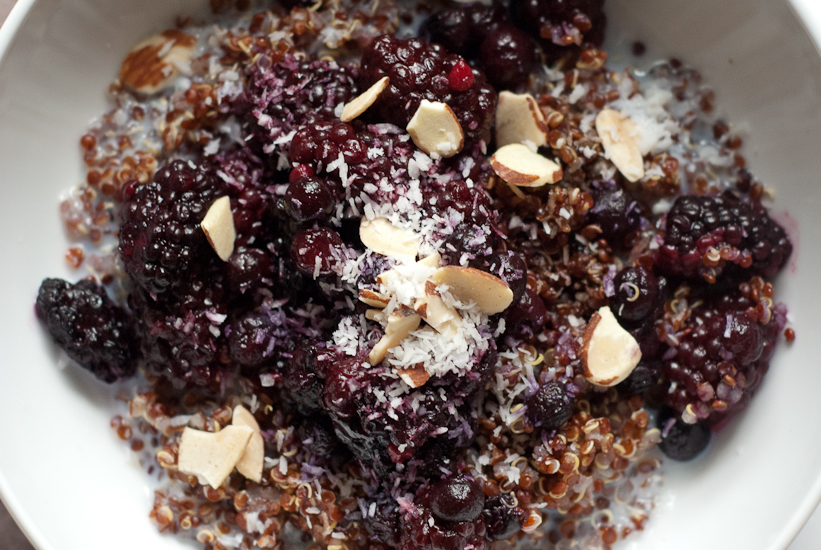 Quinoa is a wonderful and versatile grain. You can create dishes using quinoa for every meal, including the most important meal of the day: breakfast.
Quinoa is a great addition to a diabetic diet.- it is low on the glycemic index and is high in protein and fiber. These nutrients are very important in keeping blood sugar under control. Quinoa is also gluten free, and did you know a cup of quinoa has more calcium than a quart of milk?
Hope you have fun with this recipe and get creative!
INGREDIENTS
• ½ cup or more cooked quinoa, warmed
• ½ to 1 cup milk of choice (almond milk, coconut milk, cows milk)
• ⅓ cup or more fruit (berries, chopped apple or pear, tropical fruit)
• Optional add-ons: toasted nuts, apple sauce, coconut flakes, balsamic vinegar, chopped dark chocolate, spices like cinnamon and nutmeg
• Optional sweeteners: honey, real maple syrup, agave nectar, stevia, raw sugar, brown sugar
INSTRUCTIONS
In a bowl, combine warmed quinoa with milk. Top with fruit, add-ons and sweetener of choice. Good morning to you!
Recipe from: http://cookieandkate.com/2011/breakfast-quinoa/
Other sources: http://www.healthline.com/health/why-is-quinoa-good-for-diabetes#Overview1
Add Recipe to Cook'n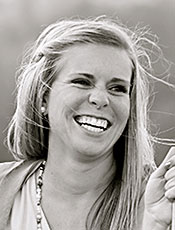 Bethany Bird
Monthly Newsletter Contributor since 2014
Email the author! bethany@dvo.com