Strawberry Shortcake Doughnut Muffin
I love making Angel Food cake, but it takes alot of time and effort. Not to mention you can't eat it right away. Big bummer. So when I saw these yummy muffins, I was hooked. They are pretty quick to make, go great with fresh strawberries, and you can eat them as soon as they are done baking! And they are pretty, so they are also great for a party.
So dig in, enjoy, and lick your fingers when you are done!!
Yield:
Makes 18-20 mini muffins, or 12 regular sized muffins
Ingredients:
12

tablespoons

(1.5 sticks)

butter

, softened

3/4

cup

sugar

2

eggs

3

cups

all-purpose

flour

1

tablespoon

baking powder

1

teaspoon

salt

(I only put in 1/2 teaspoon as I don't like as much salt in my sweet things :0)

3/4

cup

milk

Brown Butter Cinnamon Sugar Crust

12

tablespoons

(1.5 sticks)

butter

1

cup

sugar

1

tablespoon

ground cinnamon

Vanilla Buttercream Frosting

4-6

tablespoons

butter

, softened

1

cup

powdered sugar

1

tablespoon

milk

1

teaspoon

vanilla extract

1

pint

strawberries

, sliced and cut in half
Directions:
Preheat oven to 350 degrees F. Coat a mini-muffin tin with nonstick cooking spray. Beat the butter and sugar for 3-5 minutes until soft, fluffy and lighter in color. Beat in the eggs, one at a time, until just mixed in. Sift together the flour, baking powder, and salt. Stir a fourth of the dry ingredients into the batter. Then stir in a third of the milk mixture. Continue mixing in the remaining dry and wet ingredients alternately, ending with the dry. Mix until well combined and batter is smooth, but be careful not to overmix. Fill muffin tins with 1.5 tablespoons of batter (about 3/4ths full). Bake at 350 for 14-15 minutes until a toothpick comes out clean. For regular muffin size, bake for 20-25 minutes or until done.

For Brown Butter Cinnamon Sugar Crust:
Melt the butter until it starts to bubble and then foam. When it starts to foam, whisk constantly for 1-2 minutes until it turns brown and you see brown flecks at the bottom of the pan. Immediately remove from heat and pour into a bowl for dipping. Combine the sugar and cinnamon. When the muffins are just cool enough to handle, remove from the tin and dip them on all sides into the melted butter then roll in the cinnamon sugar. *Note-I just melted the butter in the microwave. It saves time, but doesn't taste as good.*

For the Vanilla Buttercream Frosting:
Place the butter, sugar, milk and vanilla in a large mixing bowl. Beat on medium speed until smooth and creamy, about 3-5 minutes. If necessary, add more milk, one tablespoon at a time, beating for 1-2 minutes after each addition until desired consistency is reached. Pipe onto muffins and top with sliced strawberries.

*Note: The mini-sized muffins are less crumbly, so they work better for parties.

Source:
http://www.kevinandamanda.com/recipes/breakfast/strawberry-shortcake-doughnut-muffins.html#_a5y_p=1530965
Add Recipe to Cook'n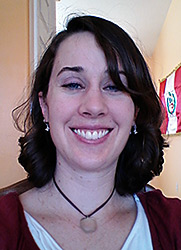 Elise Grant
Monthly Newsletter Contributor since 2014
Email the author! elise@dvo.com
---