How to Deep Clean Your Dishwasher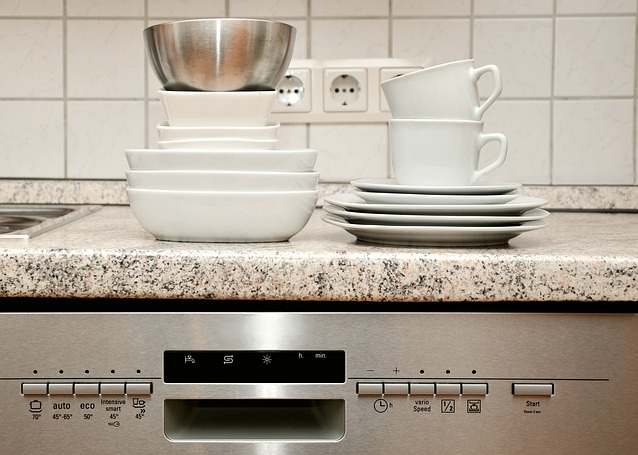 For a very long time I thought that when spring cleaning came around, my dishwasher was one of those things that I didn't have to worry about. However, one year we went through three dishwashers and boy did I learn some things about how to care for a new dish washer. Now, just for the record, our first dishwasher was a dinosaur, so it was already on its way out when we bought our new house. The second and third dishwasher had manufacturing issues, so it wasn't something that a deep clean would have fixed. However, once we got a working dishwasher, I wanted to make sure that it kept working and we didn't have to go through another messy appliance fiasco. So, I read the manual cover to cover, looked online, and made sure that we did what we could to keep our appliance running smoothly. The most important thing I learned was to do a deep clean on your dishwasher to prevent food and hard water build up. So, when spring cleaning comes around, don't forget to take care of your dishwasher, so your appliance keeps running smoothly.
Step 1:
Check your dishwasher manual. The manual often has great tips for deep cleaning. You can often find the manual online as well.
Step 2:
For those of you who don't have/don't want the hassle of looking up the manual, just grab some baking soda and vinegar.
Step 3 :
After you have run your dishwasher and emptied the clean dishes out, check the bottom of your dishwasher for any bits of food, etc. There is often a basket or mesh area designed for this. One time when I checked my mesh area, I found broken glass, definitely something you don't want in your dishwasher. So don't forget this step! In some dishwashers, it is also a good idea to check where your water comes out and make sure the holes are not clogged.
Step 4:
Pour in one cup of vinegar into the bottom of your dishwasher. If you want a super duper clean, add 1/4 cup baking soda to the dishwasher.
Step 5:
Run your dishwasher on the sanitize cycle or the hot cycle.
Step 6:
After the dishwasher has run, you may need to wipe down the inside if there is a lot of residue left from the deep clean. I have found that I don't usually need to do this step, as the rinse cycle usually takes care of this part. You can run the dishwasher again using dishwasher soap and no dishes to get rid of the vinegar smell if it bothers you.
After that, sit back and enjoy your sparkly, longer lasting dishwasher and super clean dishes!
Sources:
http://pixabay.com/en/tableware-dishwasher-kitchen-555203/
https://www.flickr.com/photos/imagengine/6245031374/
http://www.cleanmama.net/2014/07/how-to-clean-your-dishwasher.html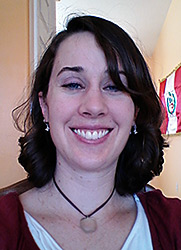 Elise Grant
Monthly Newsletter Contributor since 2014
Email the author! elise@dvo.com
---