Salad: The Main Dish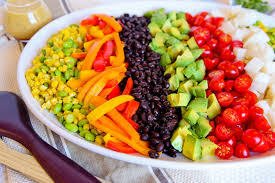 Lets face it most people think of salad as a side dish...but not me! There are so many delicious salad recipes out there that call to be center of the meal table. I grew up with lots of different types of salads. My mom was the master of delicious pasta and chicken salads and my dad had a wonton salad that she'd make often. These salads were full of yummies and filled us up without all the carbs and fats of many of main dishes. When I was married putting strawberries or nuts in our salads would make my husband gasp. He had never thought of mixing fruit or nuts into a salad. It actually grossed him out. But since those first months I have cured him, mostly. Why not mix all the deliciousness of a garden together! Luckily he is also a rabbit and he would eat lettuce by the bundle, so it is easy to get away with doing salads as a main course. There are a few that have become a staple salad meal in our home.
One of my favorite go to salads is the classic: Spinach Feta Strawberry Salad. It is fresh, tasty and has every ingredient I love. I'll toss some cooked chicken in with it and sprinkle some sliced almonds on top and then it is heavenly! My favorite dressing to toss it with is Brianna's Poppyseed dressing. This salad is always a hit. However, sometimes you need more girth to a salad to make it feel like the main dish, right? Another all time favorite is the classic Taco Salad. Oooo it makes me hungry just thinking of it! This one is simple to, just throw any canned corn and beans you've got, tomatoes, ground meat cooked with taco seasonings, cheese and Fritos (yes it must be Fritos :), they are the best!). Taco salads are fun because you really can be creative with all the goodies you combine in it. Here is a list of common things you can mix into a salad to help you get some more yummy ideas:
Nuts: sliced almonds, walnuts, peanuts, candied almonds
Fruits: strawberries, grapes, apples, blueberries, raspberries, mango, cranberries
Veggies: asparagus, carrots, peas, broccoli, olives, celery, tomatoes, corn, avacado
Beans: black beans, kidney beans, garbanzo beans
Grains: quinoa, raman noodles, chips, croutons
Meats: chicken, cubed ham, tuna, turkey burger or hamburger
But really the list is endless! Have fun with it and add anything you think would make a good mix. You can also get into the world of making your own homemade dressings to put on your salads. Pinterest opens up the options even more to hundreds of salad recipes that make perfect main dishes for the kitchen table. One favorite that I discovered and that is a hit with pinners is the Apple-Cranberry-Spinach Salad with Pecans and Avocados. This is a great salad that combines fruit, nut and veggie. I add some shredded chicken pieces to make it a full balanced meal. So, try it out and start making salads the main dish for your dinners! Do you have any favorites you already make, I'd love to add more to my list, comment below!
Apple-Cranberry-Spinach Salad, with Pecans and Avocados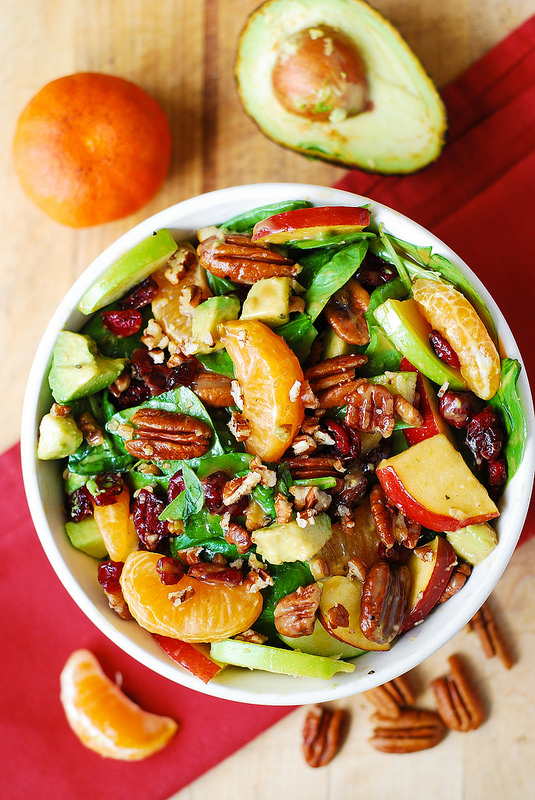 Ingredients:
• 10 oz fresh baby spinach (about 10 cups of torn leaves)
• 1 Granny Smith apple, sliced
• 1 Gala apple, sliced
• 1 or 2 avocados, sliced
• 1 cup pecan halves
• 2 whole fresh mandarin oranges, peeled; or 1 can of mandarin oranges, drained
• 1/2 cup dried cranberries
• A Balsamic Vinaigrette Dressing of choice
Instructions:
1. Chop 1/4 cup of pecan halves into smaller bites - set aside.
2. In a large bowl, combine all salad ingredients except for 1/4 cup of chopped pecan halves.
3. Drizzle the salad with the dressing and toss. Sprinkle chopped pecans on top of the salad. Serve immediately.
***note: You could take it a step further and add shredded chicken and candy those pecans. Oh yummy!
Add Recipe to Cook'n
A great link with 50 best Pinterest Spring Salads: www.iheartnaptime.net/50-best-spring-salads/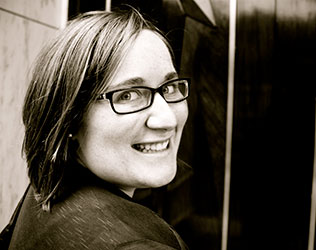 Carolyn Spencer
Monthly Newsletter Contributor since 2015
Email the author! carolyn@dvo.com