Old Fashioned Favorites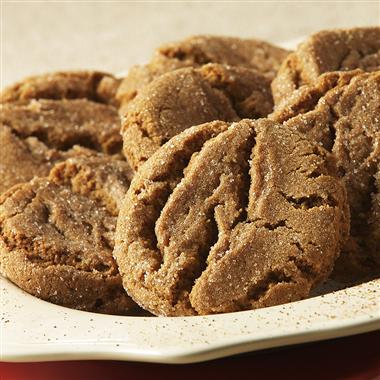 I just got off the phone with my big brother, Dave. He is an excellent cook and, since we both enjoy cooking, we often bounce recipes back and forth. Sometimes it's a little harder to get a recipe from him because he usually just wings it. You know, like Rachael Ray who never uses a measuring cup or spoon. That's the way we grew up. I, especially when I am baking, have to have a recipe. My mother was an old-fashioned cook and used several recipes that she kept in her head. Dave and I were just remembering her wonderful raisin-filled cookies.
Our conversation got me thinking of some of the old fashioned recipes that always managed to bring a smile to our faces when we were kids. I thought maybe some of you might even be wondering where to find some of these recipes.
Often these old fashioned recipes are very vague about cooking temperatures and times. Also, they call for shortening or lard. I changed some of the recipes to use margarine instead of lard.
Make sure if you have favorite family recipes from Grandma that you are making copies to pass down to family. And don't forget to include them into your "Cook'n" software.
---
Ginger Snap Cookies
1½ cups margarine
2 cups sugar
½ cup molasses
2 eggs
4 cups flour
½ Teaspoon salt
4 Teaspoons soda
2 Teaspoons cinnamon
1 Teaspoon Cloves
2 Teaspoons Ginger
Cream together the margarine, sugar, and eggs. Then slowly add dry ingredients. Shape into balls and dip in sugar. Place on cookie sheet, press down lightly with the bottom of a small glass. Bake at 350 degrees for 10 minutes.
---
Danish Butter Balls
2 cups butter
6 Tablespoons powdered sugar
1 Teaspoon vanilla
2 cups flour
1 cup finely chopped pecans
Cream together butter, sugar and vanilla, then add flour and nuts. Roll into teaspoon-size balls and bake on an ungreased cookie sheet at 350 degrees for 20 minutes. Roll in powdered sugar while hot.
---
Raisin Filled Cookies
1 cup white sugar
1 cup brown sugar
1 cup softened butter
3 eggs
1 Tablespoon vanilla
1 Teaspoon baking powder
1 Teaspoon baking soda
¼ Teaspoon nutmeg
½ Teaspoon salt
5 cups flour
¼ cup buttermilk
In a large mixing bowl, cream sugars and butter together. Add eggs, one at a time mixing with each additional egg. Add; vanilla, soda, salt, baking powder and nutmeg. Then add flour and buttermilk alternately. Mix and chill.
Raisin Filling
2 Tablespoons Corn starch
2 Tablespoon flour
1 cup brown sugar
2 cups boiling water
1½ cup raisins
In a medium sauce pan; whisk in cornstarch, flour, brown sugar and water. Whisk on medium heat until thoroughly mixed together. Add raisins and boil for about 3 minutes or until mixture is thick. Cool.
On a lightly-floured surface; roll out cookie dough, about 1/8 inch thick. Cut with biscuit cutter. Place 2 Teaspoons of raisin filling in each cookie and top with another cookie. Crimp the edges with a fork and make a small slit on top of the cookie. Place on an ungreased cookie sheet and bake at 350 degrees for 10 – 12 minutes or until cookies are lightly browned.
---
Steamed Date Pudding
¼ cup butter
½ cup shortening
¾ cup sugar
3 eggs
1 ¼ cup cake flour
1 Teaspoon salt
1/8 Teaspoon Mace
¾ Teaspoon Allspice
1 cup milk
3 cups soft bread crumbs
1 Teaspoon lemon peel
2 Teaspoons orange peel
¾ cup chopped dates
¼ cup finely chopped walnuts
Cream together butter, shortening and sugar until light and fluffy. Add eggs, one at a time, mixing after each addition. Sift together the dry ingredients; add alternately to cream mixture together with milk. Fold in lemon and orange peel and nuts. Use a vegetable can for a mold and fill ¾ full. Cover tightly with aluminum foil. Place cans/molds on rack in large kettle. Add enough boiling water to come half way up the sides of the molds. Cover with lid and steam for 1 hour.
---
Old Fashion Peanut Butter Cookies
1 cup butter
2 Teaspoons vanilla
1 cup peanut butter
2 eggs
1 cup sugar
1 cup brown sugar
2 cups flour
1 Teaspoon soda
1 Teaspoon salt
Preheat oven to 350 degrees. In a mixing bowl add peanut butter and butter, cream together. Add eggs and vanilla, and sugars, cream together.
Add sifted flour with soda, salt in the flour. (You won't need to do the sifting with an electric mixer.)
Roll into small balls and dip in sugar. Flatten on cookie sheet with fork. Bake at 350 degrees for about 10 minutes.
---
An unbeatable value with exclusive benefits for members only.
Get a newsletter like this each week when you join the Cook'n Club.