12 Creative Ways to Use Leftover Frosting!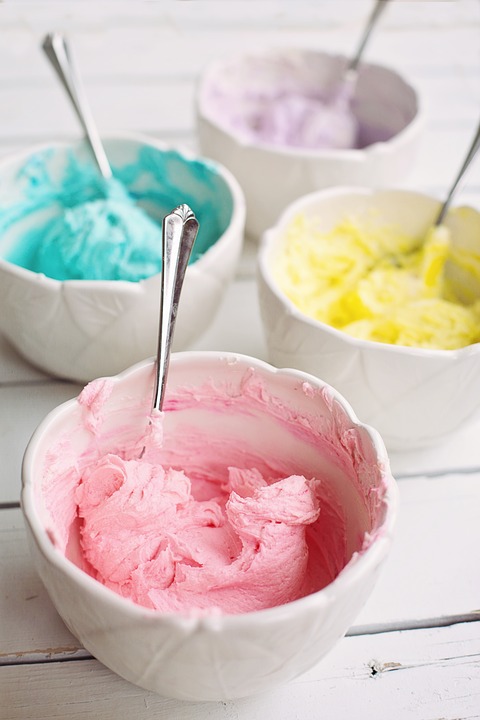 Last week I wrote an article about what to do with leftover cake scraps. Why don't we continue this discussion with frosting?
4 of my 5 kids have birthdays between Memorial Day and the beginning of August, so cakes, frosting and everything in between are definitely on the brain! I already have a good 2 cups of leftover Oreo buttercream in my fridge, and we definitely don't want that going to waste! Here's some creative ways to use up all that deliciousness!
Reuse in another cake!
If you don't like the color you have left, change it up! Change blue to purple, yellow to orange- and you could even create some beautiful ombre effects by only changing up half of the frosting.
Sugar cookies.
This one becomes a great activity with kids as well, because they can help roll and cut out the cookies, and then they get to help frost and decorate the finished product! Using up extra frosting AND creating a fun activity for the kids/grandkids? Sounds like a win-win situation to me!
Graham cracker sandwiches.
I don't know what it is, but something about the combination of graham crackers and homemade frosting is probably one of my all time favorites. And while there's nothing wrong with just dipping your grahams straight into the frosting, you could create a whole new dessert simply by making sandwiches! You could be extra fancy and dip the ends in chocolate and sprinkles, but a sandwich made from two slices of graham crackers and a generous helping of frosting can definitely stand on its own.
Make donuts or donut holes.
This is perfect if you love your baked goods but are looking for something a little different to pair with frosting. And then if you run out, just sprinkle sugar on the rest of your donuts!
Put on top of a sweet potato.
Slightly healthier than a donut, right? ;) If we can put marshmallows on sweet potatoes, who says frosting can't go on as well?
Dessert cheeseballs.
If you have cream cheese frosting on hand, make a delicious dessert cheeseball! These are decadent, elegant, and straight up delicious!! Serve with Vanilla Wafers, Oreos, graham crackers, or even pretzels!
Dessert dumplings.
Instead of a savory filling, make dumplings with a frosting center and serve with a side of hot fudge!
Sweet grilled cheese.
Take your grilled cheese to another level by making it dessert style! Serve with frosting, jam, mascarpone, cream cheese, Nutella- so many tasty options!
Cookie sandwiches.
Bake your favorite chocolate chip recipe (or sugar cookie, or peanut butter cookie- whatever would be delectable with your frosting flavor!) and make simple cookie sandwiches by putting a thick layer of frosting between!
Fruit tart.
This would be particularly tasty with a cream cheese frosting- just fill a tart crust with your frosting and top with your favorite fruits!
Breakfast sandwich.
Again, if you have cream cheese frosting, a tasty and unique way to use it up would be to use it as a schmear on a breakfast sandwich! Add some crisp, salty bacon and fluffy scrambled eggs for a variety of textures and sweet/saltiness that's sure to please!
Melt it.
If you have chocolate frosting, melt it in the microwave and use it as hot fudge on your ice cream! Of course, this is probably delicious with all flavors of frosting, not just chocolate….
Dip it or smear it.
Alright, so technically this list has 13 items, not 12. I couldn't exactly call this idea creative, but it's still worth mentioning- just eat it! Life cereal, Teddy Grahams, pretzels, Vanilla Wafers, graham crackers, potato chips, a spoon- there are no rules or limits. Someone once said that leftovers have 0 calories… so it can't hurt to indulge a little bit, can it? ;)
What's
your
favorite way to use up extra frosting? I'd love to hear in the comments below!
Source:
https://www.foodnetwork.com/recipes/photos/9-things-you-never-thought-to-do-with-cream-cheese-frosting
https://www.buzzfeed.com/emofly/can-of-frosting-recipes
https://www.seriouseats.com/talk/2011/06/what-to-do-with-leftover-frosting.html
https://pixabay.com/photos/frosting-icing-cake-decorating-2209479/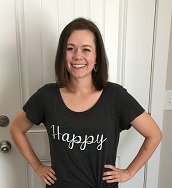 Camille Hoffmann
Weekly Newsletter Contributor since 2014
Email the author! camille@dvo.com