Savvy Steps to the PERFECT, No-Hassle Picnic
Who doesn't love a picnic? Eating in the fresh air has been a favorite pastime for generations. And with the warmer weather upon us, now's a great time to do more of it. But there's an art to planning a successful picnic. It shouldn't be a hassle to put together, either. Consider these 5 steps to the PERFECT picnic: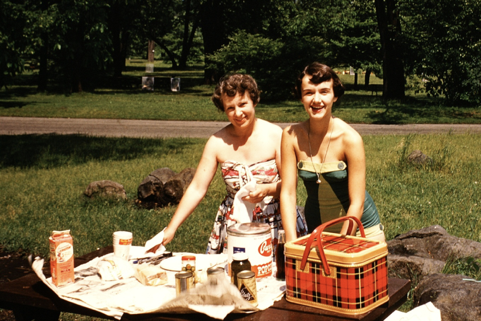 The food should be simple to prepare and pack.
Some good choices are:
Sandwiches, the proverbial choice. But why not consider wrapping them in parchment paper rather than plastic wrap or baggies—it's good protection and looks so chic.
Veggie sticks and dips; they're especially nice when cut on the diagonal.
Chips and dips.
Stuffed tomatoes (with chicken or tuna salad, for instance).
Trail mixes.
The food should be sturdy enough to withstand the trip.
Foods that travel well are:
All of the above-mentioned ideas.
Grain and vegetable salads.
Jugs of fruit juices, citrus-flavored water, bottled beverages.
Melons and other whole fresh fruits; avoid cut-up mixed-fruit salads. They get soggy quickly.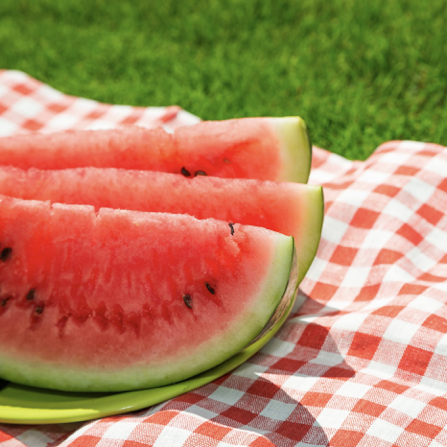 The food should not be dependent on barbecuing
(so many areas now have fire bans due to extreme fire dangers that are now getting more and more common during summer months). Good choices are:
All of the above-mentioned items (except for the drinks).
Cheeses and crusty breads or crackers.
Canned olives.
Sweets such as cookies, cupcakes, fruit pies.
Foods made with mayonnaise should be kept COLD.
Chicken, tuna, macaroni, and potato salads are good examples. We place frozen jugs of water and juice in our cooler the night before the picnic. Overnight they get the inside chilled. The next day we place the mayonnaised dish in-between the frozen jugs and an ice pack atop it for traveling to our site.
Everything should be easy to tote.
Many coolers now come with long handles and wheels. And also consider packing all the non-food items (paper products, plastic-ware, tablecloth, trash bags, sani-wipes, etc.) in a small carry-on piece of luggage—again, because of the handle and wheels.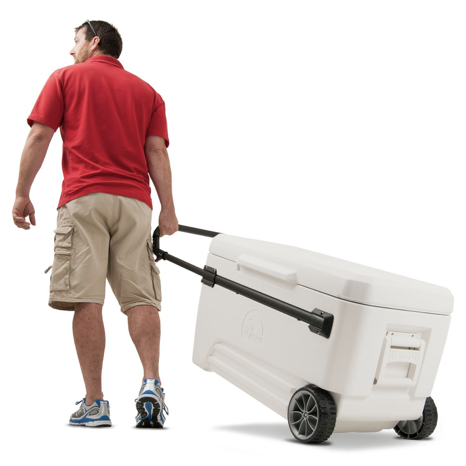 The food should be protected from your picnic site's pests
(wasps, flies, etc.). Good products for this are:
A set of 3mesh pop-up food tents for about 8.59 on Amazon.com (by Handy Gourmet).
Fox Run Food Umbrella Tent for about $7.50 on Amazon.com
OR consider making your own food and drink covers. Large squares of cloth with weights attached to the corners (to hold them in place when those inevitable gusts of wind come up) work well and
don't have to cost you a thing but your time! Vintage doilies with beads or buttons attached are also a lovely solution to pest control.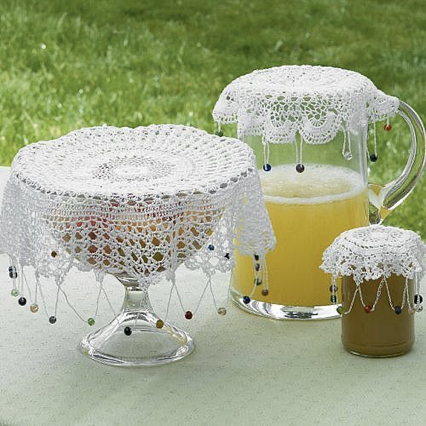 Lastly, consider keeping a plastic tote or basket
either in your pantry or car's cargo area loaded with non-food items, so when it's picnic time, prep work is simplified. Having your napkins, tablecloth, paper products, etc. already together can save you time, minimize the prep work, and go a long ways to enabling more picnicking!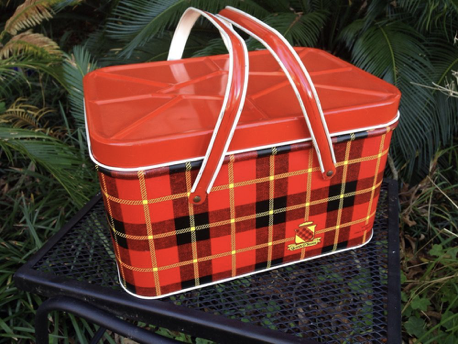 Sources:
www.blog.modcloth.com
www.greenstar.coop
www.allcampingstuff.com
www.pinterest.com

Alice Osborne
Weekly Newsletter Contributor since 2006
Email the author! alice@dvo.com
---
Subscribe to Cook'n Premium and get newsletter articles like this each week!