Who invented edible tableware?
QUESTION:
Who invented edible tableware?
ANSWER:
Edible-tableware tradition that dates to at least the plantain-leaf plates of 8000 BC. A brief, more modern history of edible tableware's business value: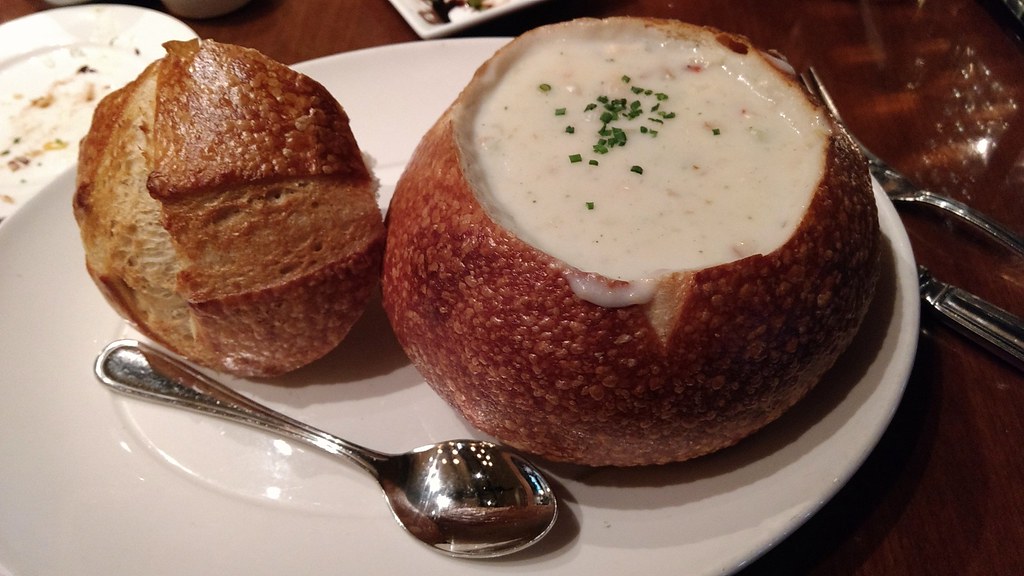 BREAD BOWL (1427)
Goal: Impress a British Duke
Result: The Duke so admired the innovation that he gave the inventor--an Irish nobleman--money to open a bread-bowl shop in what's now known as Dublin.

TOSTADA BOWL (1930)
Goal: Make use of stale tortilla
Result: The modern bowl--a version of a Mesoamerican design--has since been modified in every way, down to mini Betty Crocker versions.

SOURDOUGH BOULE BOWL (1980)
Goal: Market San Francisco's clam chowder
Result: Though not a new idea, the Bay Area popularized it, and restaurants nationwide have used it as a way to charge more for soup.

LOLIWARE (2013)
Goal: Reduce disposable container use
Result: A year after its New York launch, demand was high enough for the company to take it national.

Source: fastcompany.com/3014892/the-history-of-edible-tableware
Image: flickr.com/photos/pleia2/26235522548