You Have to Try These Popsicles….For Breakfast!
Life sure gets busy around summertime, doesn't it? Mornings have been particularly busy lately in our family and so my kids have been on a steady diet of cold cereal almost every morning. And I'm not talking Multigrain Cheerios or shredded wheat…it's more along the lines of Lucky Charms or Captain Crunch. I've been feeling some mom guilt for the lack of a balanced breakfast and have been looking for some quick and easy solutions.
Thankfully, with just a little bit of prep the day before you can whip up a batch of something healthy and have it ready to go so you can reach for something nutritious and just as fast as grabbing a granola bar or even grabbing some fast food breakfast on your way out the door.
Breakfast Parfait Pops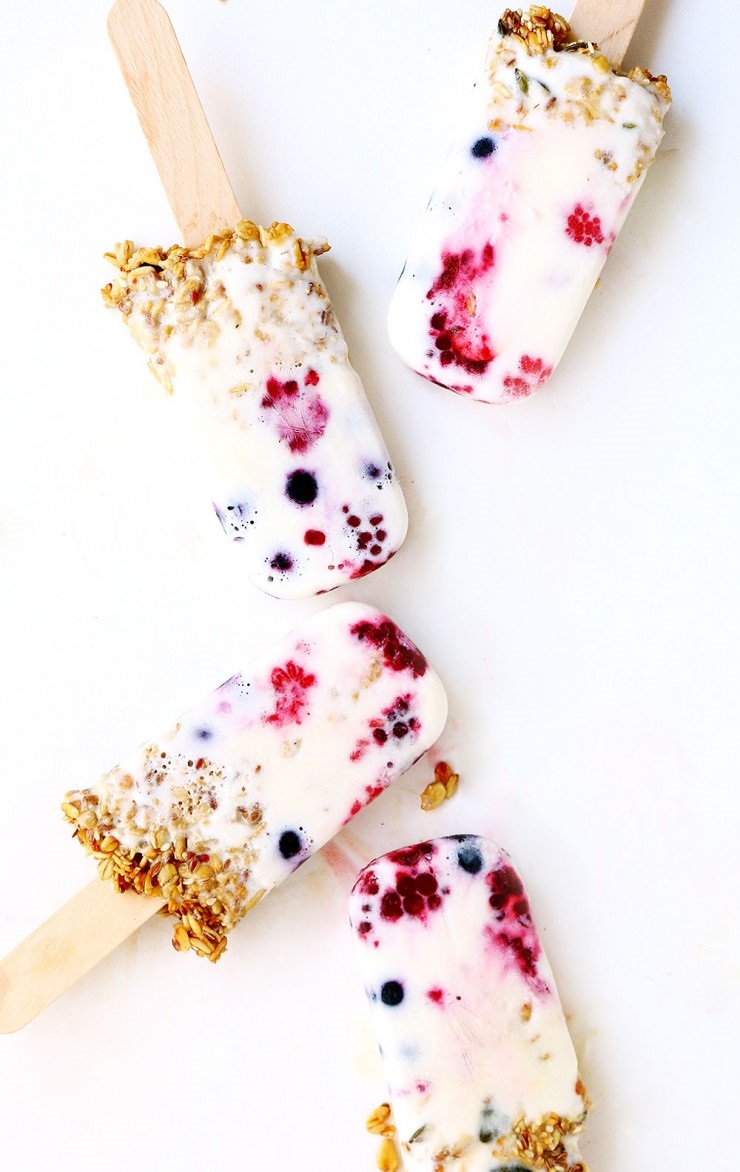 Not only are summers busy but they are also HOT! Lately where I live we have been experiencing high temperatures of up to 105 degrees. I was talking to my sister on the phone the other day who lives in Phoenix where they have been having highs up to 121! You will win over your kid's hearts by giving them nutritious popsicles for breakfast or for a quick snack in the middle of the day to cool them down.
Method:
To make these simply add a layer of Greek yogurt to the bottom of a popsicle mold then layer in fruit, yogurt, granola, yogurt, fruit, yogurt. There's no science to it, so you can really do it any way you want! After your mold is completely filled, tap it on the counter to get any air bubbles out and make sure the yogurt is in all the cracks. Place a stick in the middle, then put them in the freezer for about an hour. Pop them out of the popsicle mold, wrap in a piece of wax paper and store them in a freezer bag.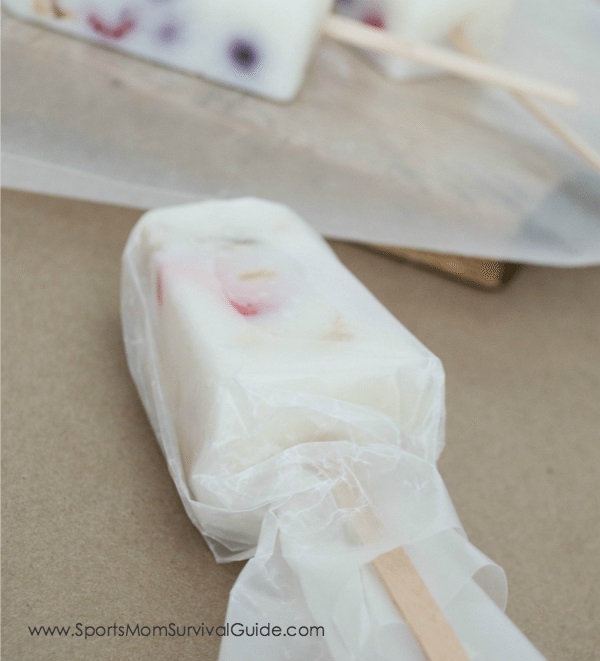 *You can replace the granola with something like breaking up Nature Valley Breakfast Biscuits or some kind of breakfast cookie or bar to mix things up a bit.
Make-Ahead Smoothie Packs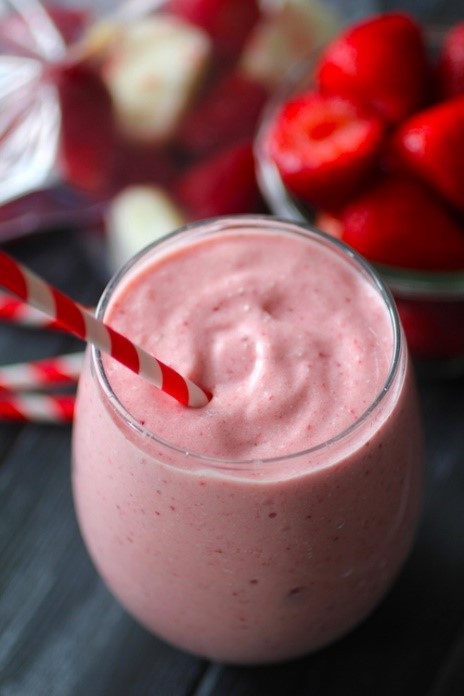 I have always thought smoothies were a pretty easy and quick, nutritious meal to throw together on a busy morning, but making smoothie packs ahead of time makes it even faster! Faster=Better.
Once you get on the smoothie-pack train, you won't want to get off. It is so incredibly easy to pre-package smoothie ingredients the day before, or even the week ahead and store it in the freezer. Breakfast made easy.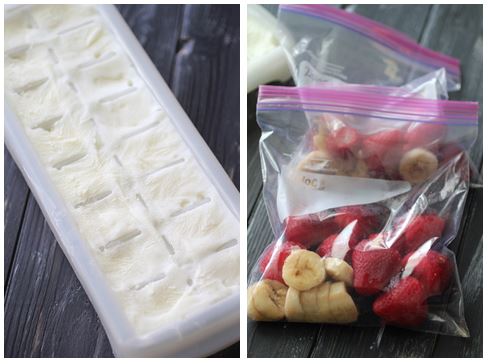 Method:
Add Greek yogurt to an ice cube tray and freeze. After the yogurt has frozen, begin making your smoothie packs. Start by placing half of a banana, sliced, and 1 cup of berries into a Ziploc bag, along with four of the frozen yogurt cubes. Seal each bag and place into freezer until ready to use. Add contents of bag and 1 cup of milk of your choice to blender and blend.
*You may also add protein powder to the smoothie pack before freezing for an extra protein punch added to your smoothie!
Overnight Oats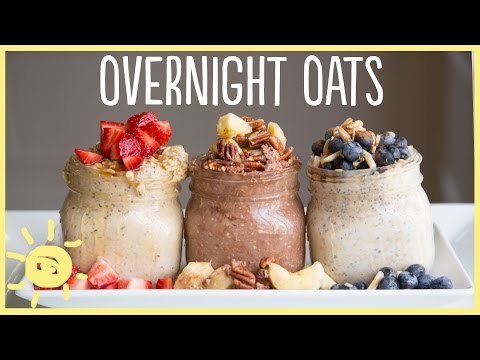 My last favorite make-ahead breakfast (which also happens to be cold and refreshing) is overnight oats. This is one of the easiest, most filling breakfasts you can have ready right once you wake up!
Method:
The most common mixture is equal parts raw rolled oats, milk and yogurt (I like 1/3 or 1/2 cup of each). You can use any kind of yogurt or milk. Put in the fridge overnight (uncoverd or covered, your choice) and let 'em soak up the liquids.
*You can add anything in your overnight oats to create different flavors: fruit, honey, stevia, vanilla, nuts, pumpkin, dried fruit, chia seeds, etc.
Sources:
www.katheats.com
www.iheartnaptime.net
www.dashingdish.com
www.domino.com
www.sportsmomsurvivalguide.com
www.momontimeout.com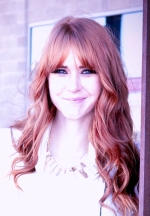 Mary Richardson
Weekly Newsletter Contributor since 2014
Email the author! mary@dvo.com