Cool Down This 4th of July With These Festive Drinks!
Independence Day is almost here! I love the 4th of July. To me, it's a time to be with family, eat good food, and remember how blessed we are to live in America. And celebrations always call for drinks, right? Especially in the heat of summer! You could stick with regular ol' water and soda for your holiday celebrations, or you could get extra festive and bring on the red, white and blue!
If you want to keep it simple, start with the ice cubes! Adding berries to your ice cubes a few hours before the party is an easy and fun way to add a splash of color to even a basic glass of water! If you want to try something a little more colorful, make these frozen Jello ice cubes! What kid wouldn't go crazy for these fun colors?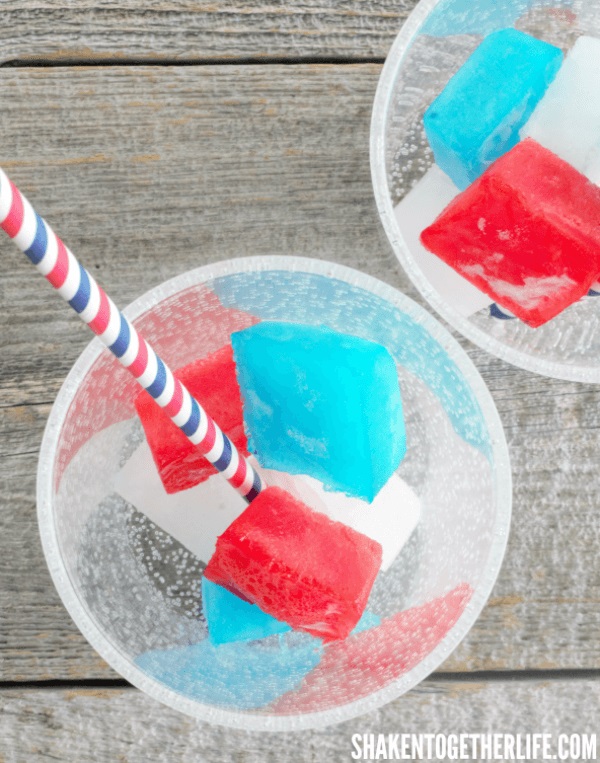 Add Recipe to Cook'n
If you don't want to mess with ice cubes, just stick some fruit in your drink! Easy, but effective. Strawberries, blueberries, and apple slices cut into star shapes are just as patriotic as colorful ice cubes, and tasty! (I would serve this with some sprite to keep those apples crisp and yellow ;).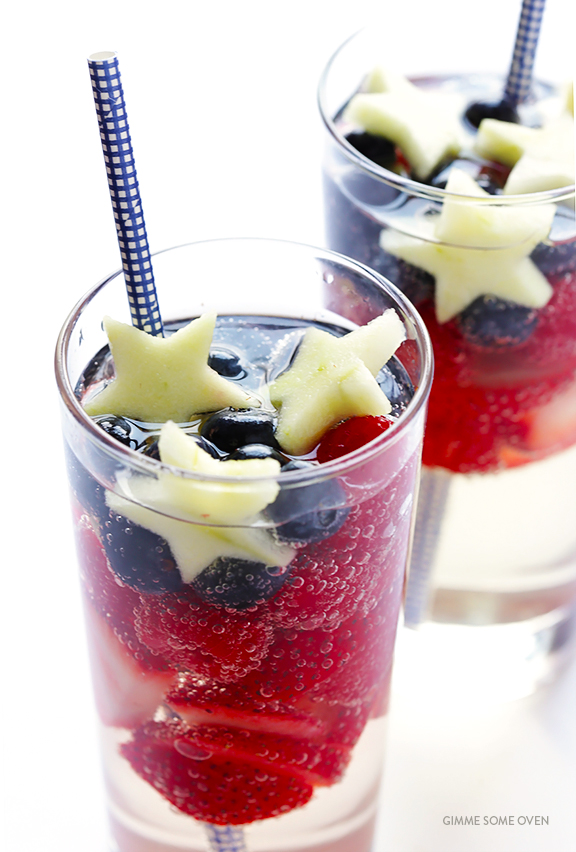 You can also spruce things up by using blue mason jars, and use watermelon stars to give it that patriotic touch ;). And what's not to love about mason jars?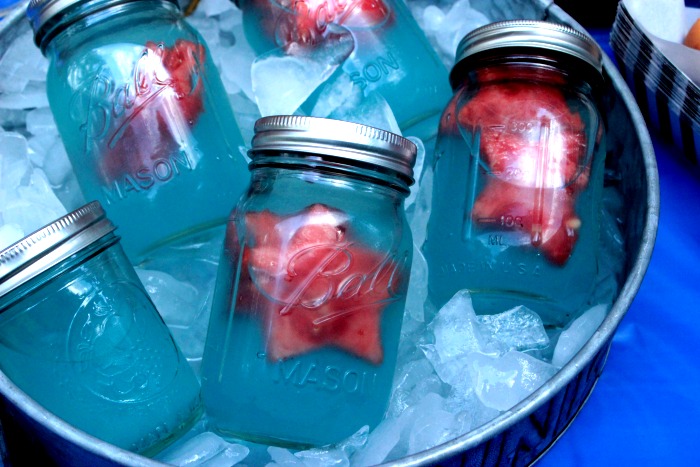 Another fun way to add a patriotic twist to your drinks is to layer the colors in a big pitcher! You can use whatever drinks you'd like, but you'll just need to make sure the drinks have different sugar contents so they actually stay layered ;). Pour your first layer (with the heaviest sugar content), fill your pitcher with ice cubes, and slowly add your second and then third layer. This particular concoction that's pictured uses Sprite Zero, Blueberry Pomegranate Gatorade, and Fruit Punch.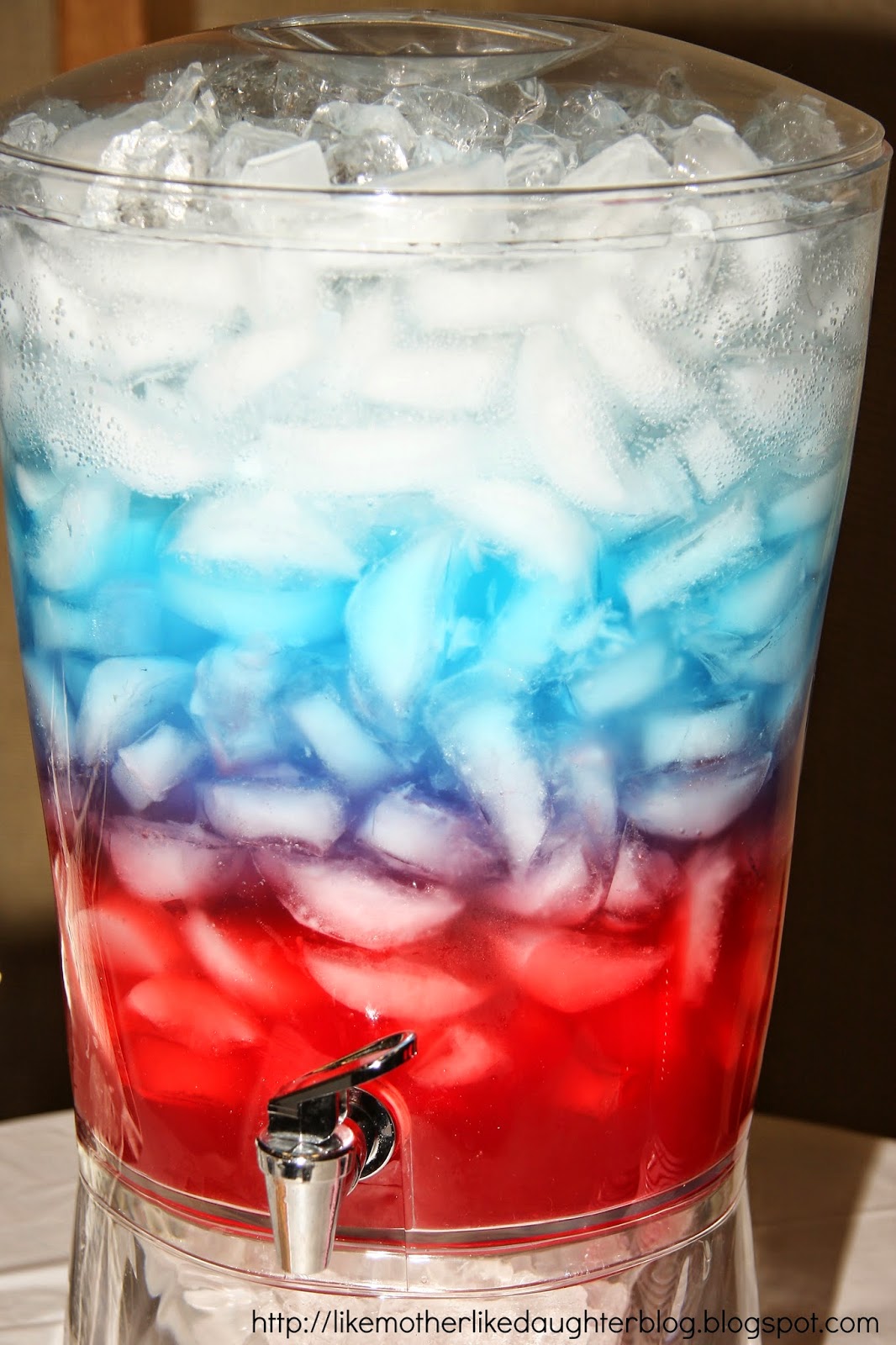 And if you don't have a giant pitcher, just make individual or smaller versions of a colorful layered drink! I love the addition of the straws and mini streamers! Kids and adults would love it!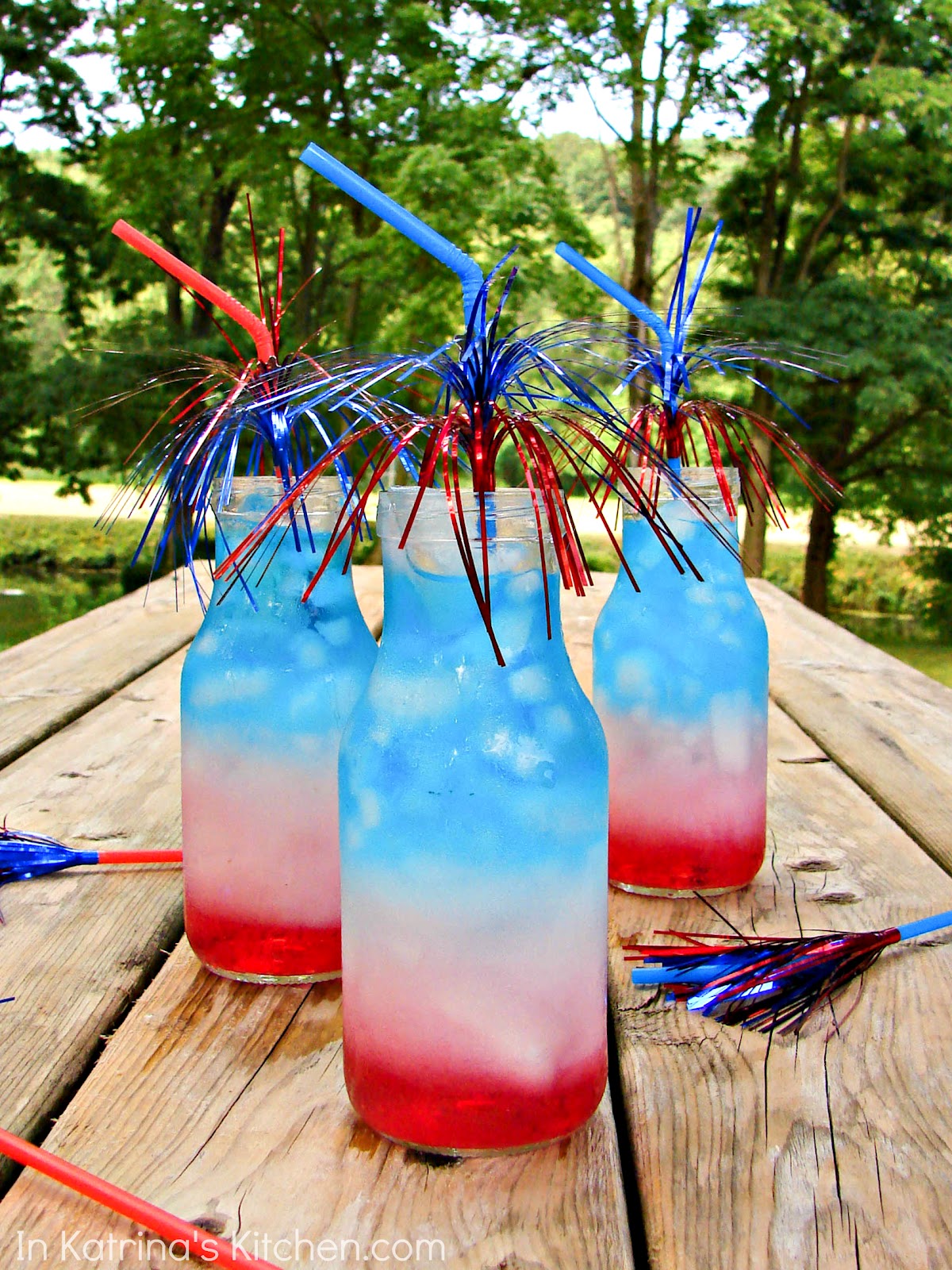 It's hard to resist a good Italian soda, but especially when it's so cute and festive! All you need is some club soda or sparkling water, whipping cream, and some flavored syrups, (like Torani's), and you can create your own Italian soda bar! I like that this also allows for some flexibility if people prefer certain flavors over others- instead of being limited to one giant pitcher of mixed flavors, they can choose from 3 different flavors :).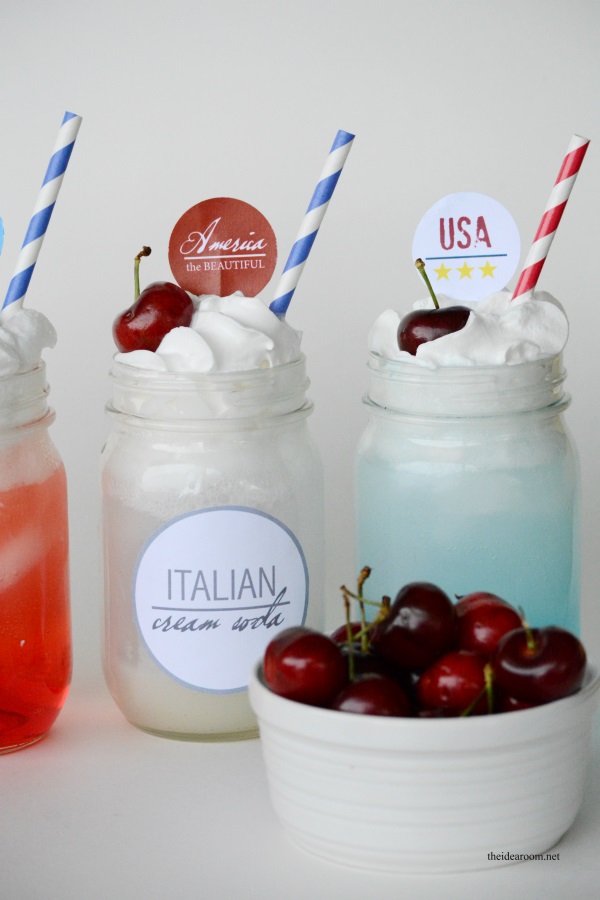 Now, if you have a lot of people's tummies to fill, this could be a fun option- as long as you've got the patience to fill each glass individually! This would be fun with a variety of drinks, or Jello or even cups of fruit :)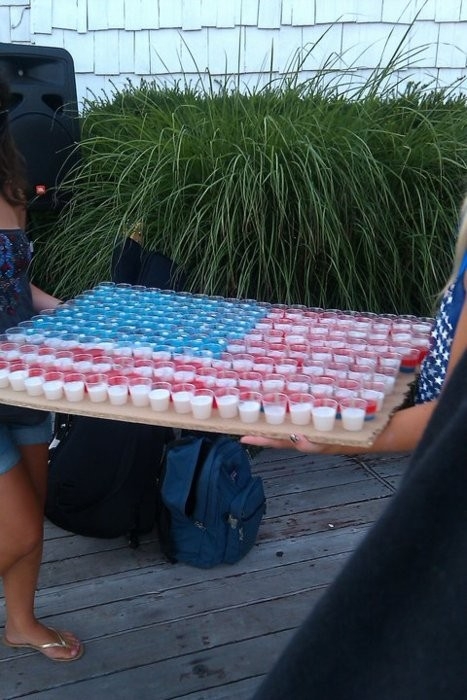 I'd love to hear what your favorite drinks are for your Independence Day celebrations! What do you love to serve, or have you seen any fun drinks you're dying to try? Let's hear it!
Sources:
http://www.shakentogetherlife.com/2016/05/red-white-blue-jell-o-ice-cubes.html
https://www.gimmesomeoven.com/sparkling-red-white-and-blue-sangria/
http://www.bigbearswife.com/4th-of-july-party-ideas/
http://likemotherlikedaughterblog.blogspot.com/2014/06/layered-drinks.html
http://www.inkatrinaskitchen.com/july-4th-layered-drinks/
http://www.theidearoom.net/fourth-of-july-drinks#_a5y_p=3946836
http://indulgy.com/post/wWrnEZMSF1/th-of-july-jello-shots#/do/page/1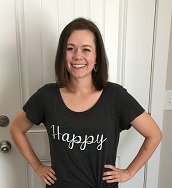 Camille Hoffmann
Weekly Newsletter Contributor since 2014
Email the author! camille@dvo.com