easy homemade bread bowls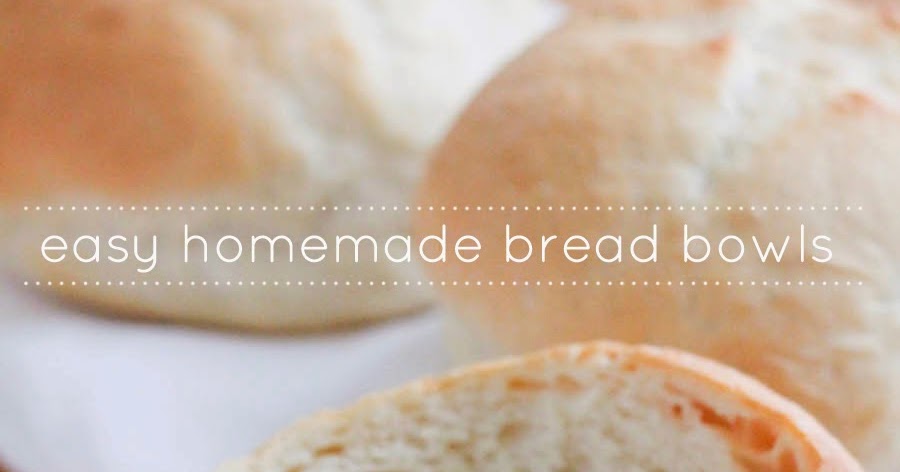 Serves:
4
Ah, bread. How I love it! I really think you could offer me anything in the world, and there's nothing I would want more than some soft, warm, freshly baked bread with butter. Bread always seems a little like magic to me… you throw in a few simple ingredients (salt, flour, water, yeast, etc.) and you end up with a fluffy delicious loaf.

Dovetiling tip: double this bread resipe to use as the crust for day 3 white mushroom pizza.
Prep Time:
Cook Time:
Total Time:
Ingredients:
1 1/2

cup

warm

water

2

tablespoons

instant

yeast

1

tablespoon

sugar

3 1/2

cups

bread flour

, more as needed (i used all-purpose and it worked fine)

2

teaspoons

salt

bottle

spray with warm

water
Directions:
In a large bowl or the bowl of a stand mixer, dissolve the yeast and sugar in the warm water. Let sit 5-10 minutes, or until bubbly and foamy. Add 3 cups of flour and the salt, and mix well. Add remaining flour, 1/4 cup at a time, until the dough pulls away from the sides of the bowl and is only slightly sticky to the touch. Knead until smooth, 5-10 minutes. Place the dough in a lightly greased bowl, cover with a damp towel, and let rise 30 minutes.Â

After 30 minutes, preheat the oven to 500. Punch the dough down and divide into 4 equal sized pieces. Shape each piece into a ball and place on a lightly greased baking sheet. Score the top of each piece and sprinkle with salt, then spray with warm water and let rise 15 minutes. Bake in preheated oven for 2 minutes, then spray again with water and reduce the heat to 425. Bake 16-18 more minutes, or until golden brown.

Source: thebakerupstairs.com