5 Ways to Save Your Runny Mashed Potatoes This Thanksgiving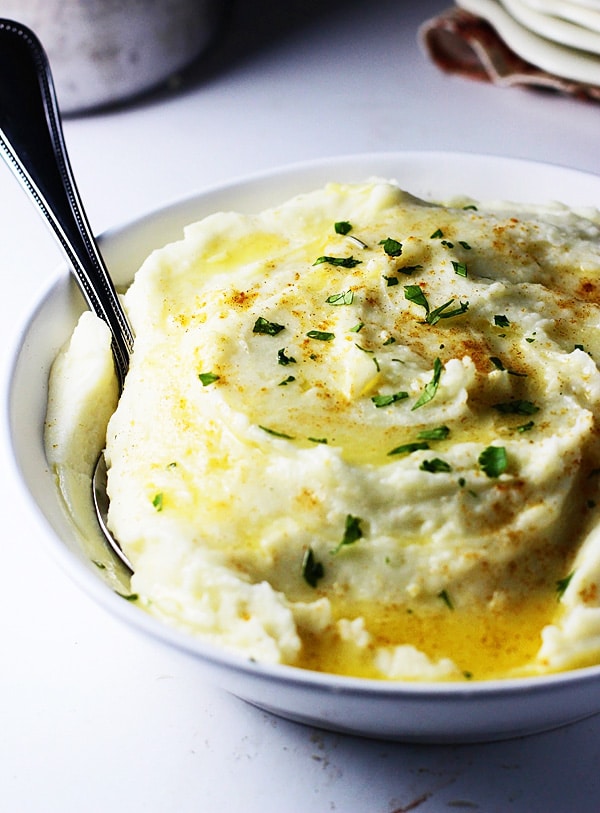 November is here and that means the feast of the year is fast approaching! One of my favorite parts of Thanksgiving dinner is the mashed potatoes. And while mashed potatoes are absolutely delicious and pretty easy to make, that doesn't always mean they turn out perfect! And let's be honest- runny mashed potatoes just don't quite cut it.
So what can you do if you end up with mashed potato soup instead of fluffy, perfect taters?
1. If you have some spare potatoes and a little more time, grate 1 or 2 potatoes with your cheese grater and heat them in a skillet. Cover them with water (just enough so they are covered) and bring to a boil. Once they have reached a boil, check them to make sure they are soft, and once they are you can mash them and add them to your runny mashed potatoes. Just make sure you add plenty of salt and pepper and no more milk!
2. If you don't have any extra potatoes lying around, have no fear! The stovetop can still save you- just heat those mashed potatoes at medium-low heat and stir occasionally (a fork is a great way to keep them fluffy!). Don't cover them- you want all the excess moisture to evaporate out of your potatoes, and be careful not to overstir them or you'll end up with a thick, gluey-textured bowl of mash instead of fluffy deliciousness.
3. If you're wanting to prepare other portions of your feast and don't want to spend the time grating potatoes and stirring them on the stove, use a cheesecloth instead! Place your mashed potatoes on a cheesecloth and tie all the ends so you create a sort of pouch. Put your potato-filled cheesecloth in a colander over the sink or a large bowl and let it sit for 30-40 minutes while you prepare your other dishes. All the excess moisture will drain and you should be left with your no longer soupy mashed potatoes! (And feel free to save the drained liquid to create a creamy gravy! Waste not ;) ).
4. If you're really short on time, the microwave is going to be your best friend! Just stick your drippy mashed potatoes in a microwave-safe bowl and heat for 1-2 minutes at a time until your potatoes have reached the desired consistency. Be sure to stir them each time!
5. If all else fails or you're really short on time, you can try adding a variety of thickening agents to save your taters. If you happen to have instant potato flakes or potato gems in your food storage, they work wonderfully, but there are plenty of other options if you don't! Cornstarch, flour, tapioca, powdered milk, or a hard cheese like Parmesan are all great ways to get your potatoes a little thicker. Don't forget to sample your potatoes after adding your thickener so you can add more seasonings if needed!
With these tips, you can rest assured that your potatoes are sure to please during their debut at Thanksgiving dinner. If you have any other tips about thickening mashed potatoes, share them with us below!
Sources:
http://dish.allrecipes.com/how-to-fix-watery-mashed-potatoes/
https://tastessence.com/ways-to-thicken-runny-mashed-potatoes
http://www.cookingforkeeps.com/make-creamiest-dreamiest-mashed-potatoes/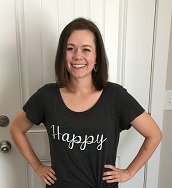 Camille Hoffmann
Weekly Newsletter Contributor since 2014
Email the author! camille@dvo.com