I Bet You've Never Used Your Box Grater For This!
Of course you've all got a box grater sitting around in your house for the occasional nachos, but there are so many other ways to use it that you might not have thought of. But first, here are a few tips on caring for your grater.
To avoid a messy clean cleanup, spray your grater with cooking spray before each use.

Clean it as soon as you're done using it to avoid food bits getting stuck. If you don't clean it soon after use and food has dried onto your grater, grate a potato to help remove stuck-on food. Freezing your grater will also help remove dried food.

Don't wash your grater in the dishwasher—this will dull its blades.
Now on to the fun list!
1. Shred frozen butter for meat, vegetables, and pastries.


Don't have a pastry cutter? Grated butter incorporates quickly into pastry and biscuit doughs, melting perfectly to create flaky layers.
2. Grate eggs for salad toppings or creamy egg salad.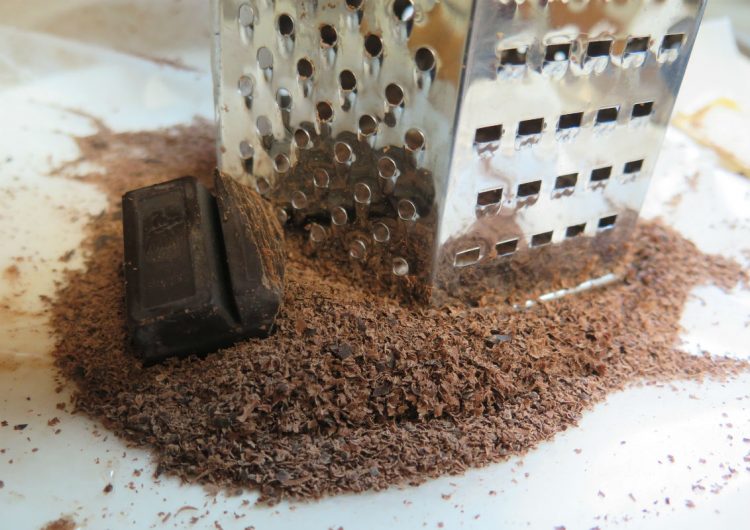 This would be faster than trying to dice up all those slippery eggs!
3. Rub fresh coconut meat along a cheese grater for baking and desserts.
The size of the flakes will depend on which grater side you use. The largest side is typically used for decoration while the smaller sizes are for baking.
4. Grate stale bread or toast for fresh bread crumbs.
Store in an airtight container or bag in the refrigerator.
5. Use a grater's small holes to turn whole spices into fine powders.
Get the freshest, more aromatic ground cinnamon ever when you grate cinnamon sticks.
6. Finely grate chocolate for baking, drinks, or garnishes.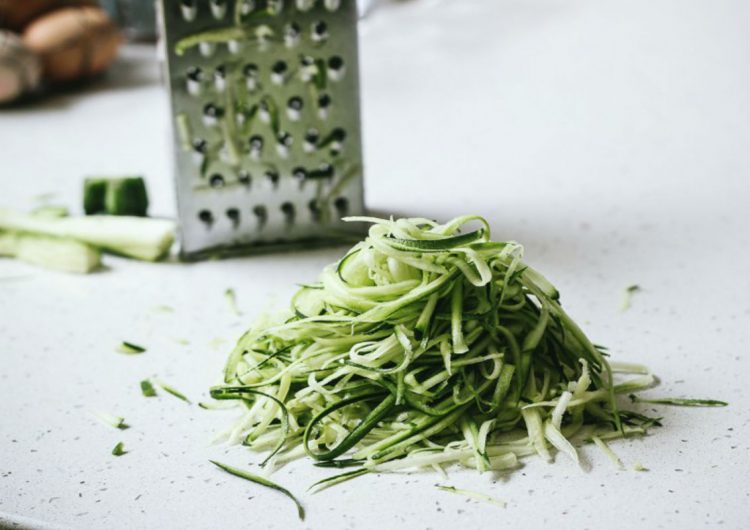 Look how gorgeous that finely grated chocolate looks. That would look so stunning on a cream pie or on top of a cup of hot chocolate with whipped cream. It is also great because grated chocolate melts faster.
7. Use a box grater to create long, thin ribbons of zucchini.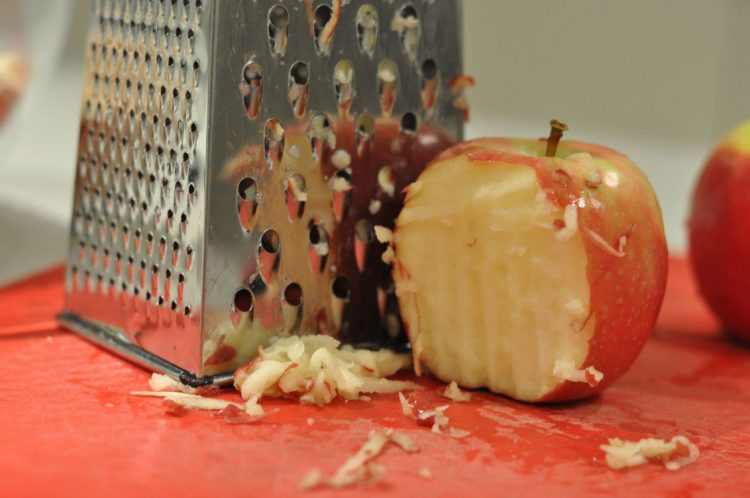 I've had my eye on getting a spiralizer for quite some time, but it hasn't exactly been in the budget and I never thought to try this! I can't wait to start doing this so I get more veggie goodness in my diet. Not to mention you save some money by not buying a mandolin slicer or a spiralizer that can cost anywhere from $20 to $100.
8. Use grated apple for jams, desserts, or pancakes.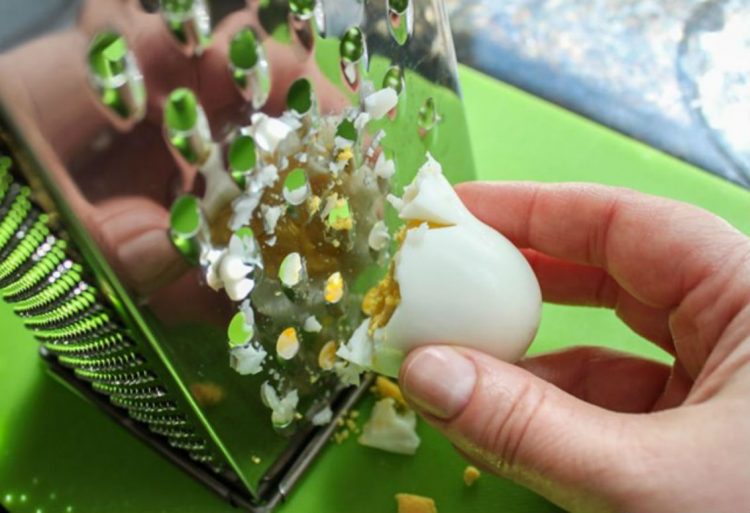 You can easily use these grated apples to throw in pancake batters, short bread batters, apple turnovers, you name it!
Use grated frozen bananas for breads.
If you have frozen brown bananas in the freezer and don't have time to wait until they're defrosted to mash them up, grate them instead for your banana bread recipe. Or, grate frozen bananas onto ice cream, or mix bits after grating for a creamy dessert.
Sources:
www.krazykouponlady.com
www.blog.udemy..com
www.wilkinshouse.blogspot.com
www.domestocrat.net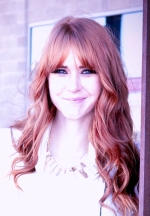 Mary Richardson
Weekly Newsletter Contributor since 2014
Email the author! mary@dvo.com