Healthy, Delicious Snack Swaps for my Football-Watching Friends
I can't believe football season is here already!! Whether you are a college football fanatic or love the NFL (or both if you are my husband :) ), one of the best parts of watching football, no doubt, are the snacks. It just makes the watching experience so much more fun! It is true. The unfortunate thing is that most of these snacks are extremely high in fat, carbs, salts…the works! And if you watch football several days a week (Tuesdays and Wednesdays have become my sanity days because there is not football haha!) you can't afford to be eating loaded nachos and ribs 5 days a week and keep your waistline.
I will be the first to admit that my favorite meal in the world at the moment is lemon pepper chicken wings from Wing Stop with their extra crispy fries (extra crispy = extra fat! Yikes!) with plenty of ranch to dip both of those in. While I am not going to give up this meal anytime soon, moderation is key. I could probably enjoy my chicken wings once or twice a month with no serious effects, but I do love to snack during football games so I wanted to share some ideas for healthy snacks that will still satisfy the salty, crunchy food we crave during these kinds of events.
I'm not necessarily going to share recipes for each of these—probably more just give ideas and then you can look up healthy recipes that sound the yummiest to you :)
Swap Fatty Chip Dips for Hummus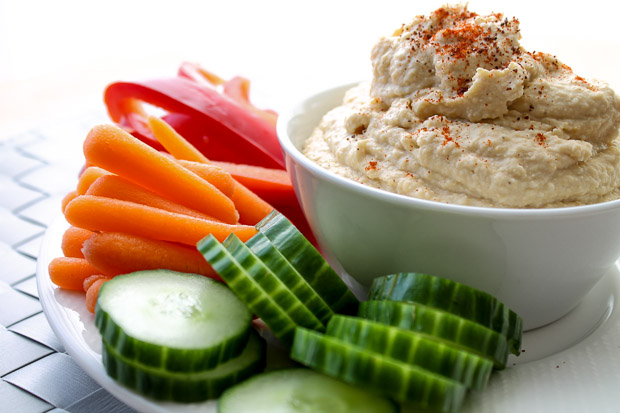 And even better yet—swap out those chips for veggies like carrots, bell peppers, or sugar snap peas to dip in that hummus and they will give you that crunch that you are looking for.
Make Baked Chicken Wings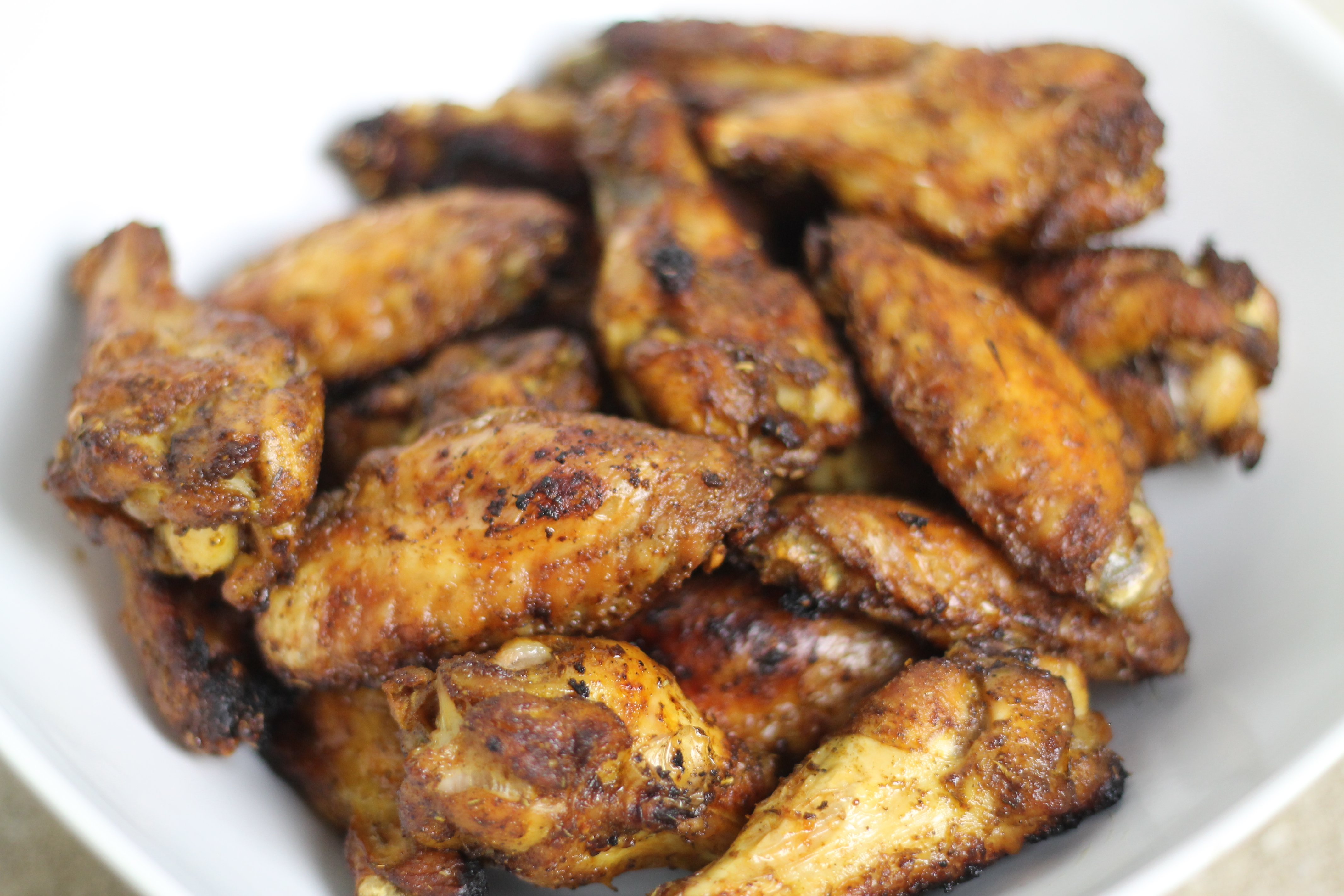 Swap out fatty, deep fried chicken wings for baked ones. They are still so flavorful and pack a lot of punch but have a ton less fat and carbs. That'll leave you to eat more calories elsewhere :)
Make Ranch Dip Out of Greek Yogurt
Instead of a ranch dip made out of sour cream or a store bought one that is loaded with fat and calories, make a ranch dip out of Greek yogurt and enjoy it guilt-free! It is packed with protein and nutrients. You can dip those wings or veggies in it and it is delicious!
Shrimp Cocktail
Shrimp cocktail is something that probably isn't really thought of as a football snack kind of food but it's a perfect healthy appetizer that almost everyone loves. Shrimp is full of protein and has no fat! Another guilt-free snack! Hooray!
Spicy Popcorn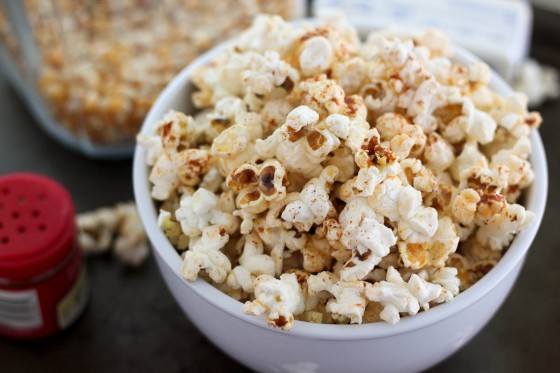 Popcorn, which is one my favorite satisfying low-cal snacks gets a fancy upgrade when you add chili powder, cumin, pepper, paprika, and sharp jalapeno cheese.
Bake Sweet Potato Chips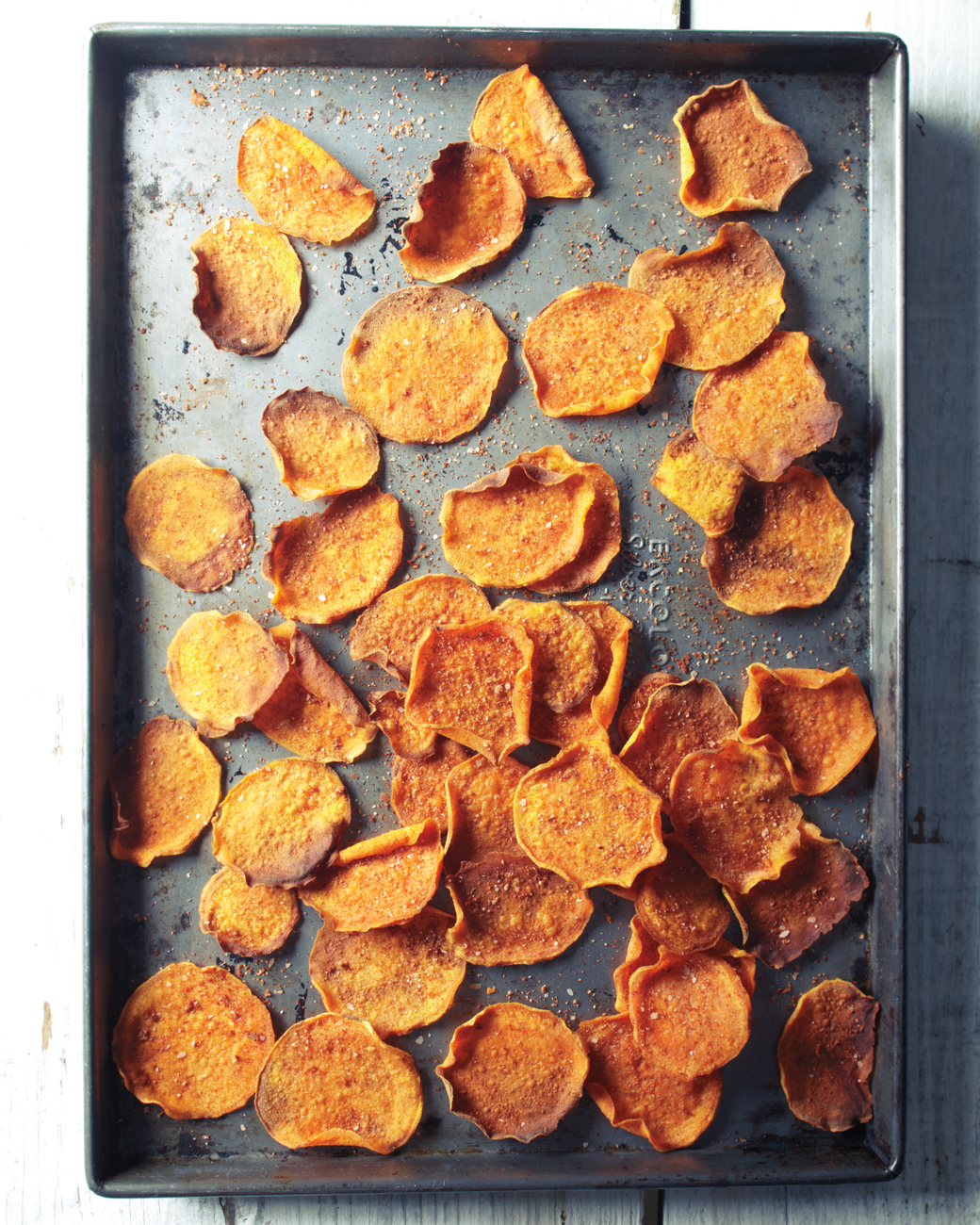 Baking these decreases both the fat and grease content of the chips.
Chocolate Covered Strawberry Footballs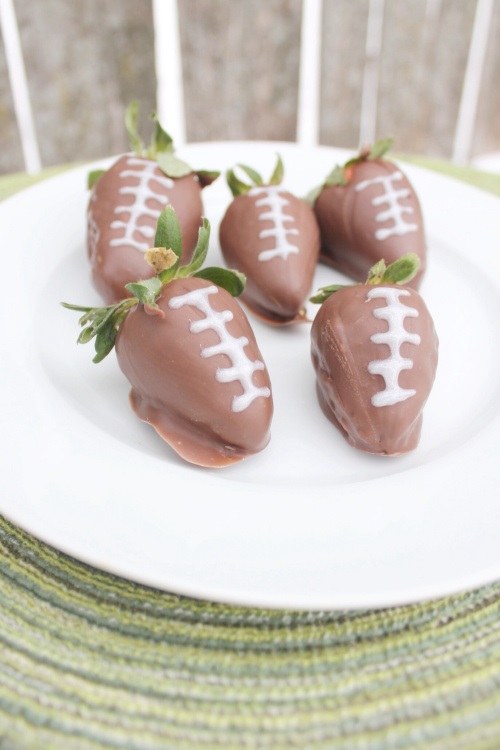 And for those of us with a sweet tooth who are always looking for something a little sweet to counter all that salt, these chocolate covered strawberries are perfect! And they look so cute when you pipe a little vanilla yogurt for the football laces.
Are there any healthy snacks you like to enjoy while watching football (or any similar activity)? Please feel free to share in the comments below! :)
Sources:
www.thenaturalchow.com
www.chrislovesjulia.com
www.marthastewart.com
www.thehonoursysytem.com
www.hearthavenhome.wordpress.com
www.bakeyourday.net
www.greatist.com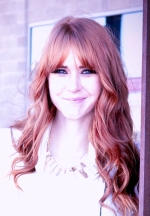 Mary Richardson
Weekly Newsletter Contributor since 2014
Email the author! mary@dvo.com