Delicious Things to Do with Fresh Peaches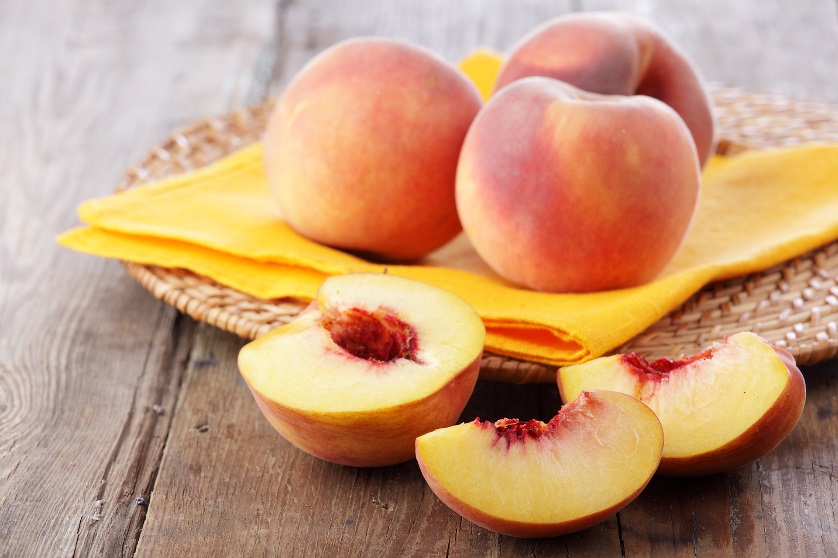 Next to watermelon, peaches are a favorite fruit, according to a recent national poll. Wouldn't you agree? We look forward to the peach season all year. While they're incredible eating fresh, out-of-hand, this versatile fruit has a of applications.
Since it'll be peach season through the end of September, let's consider these ideas from
our friend and master chef, Dennis Weaver (owner of the Prepared Pantry,
www.preparedpantry.com). Dennis is always experimenting in his Prepared Pantry test
kitchen, and he's so good to share his discoveries. Take a look: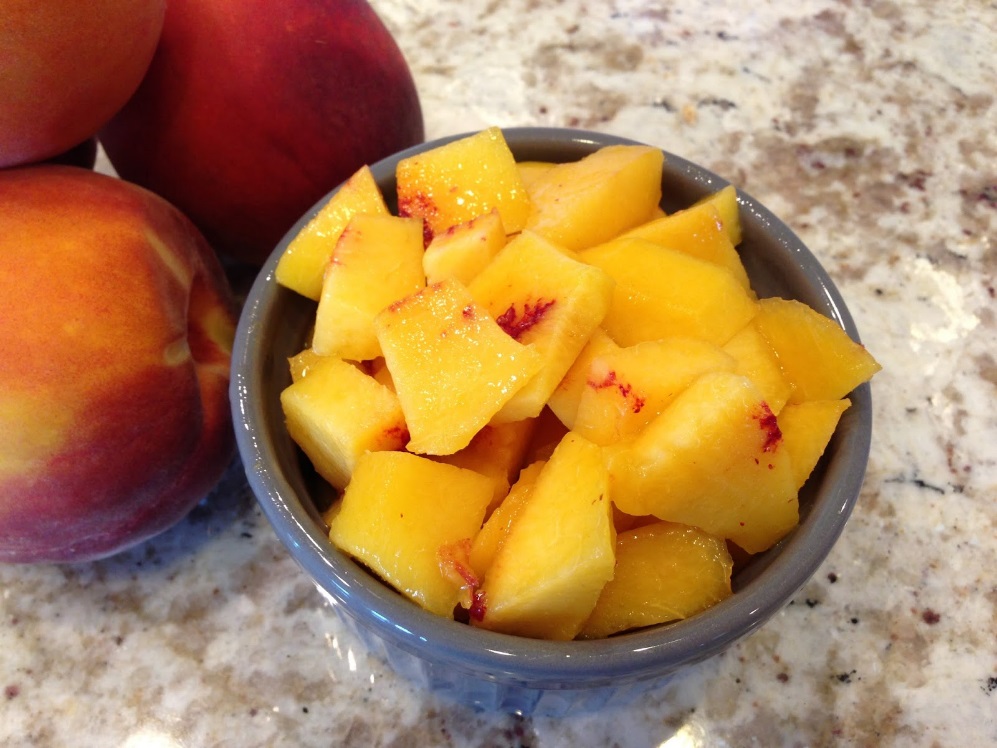 Peaches and Milk. This idea works well with fresh strawberries, also. Just dice up some fresh peaches into a bowl. You can lightly sweeten them with a drizzle of raw honey, if you like. Then pour a little milk over the contents.
Dennis says he likes to use flavored honey over his fruit. If this idea appeals to you, you can add a smidge of pure vanilla or almond extract to your honey, or try a variety of candy flavorings from a kitchen specialty shop. Raspberry and strawberry rhubarb are really nice in honey, for instance.
Peaches on Your Cereal. No surprises here. We've all been doing this for years. But this time, try mashing your sliced or diced peaches and adding a smidge of warmed raw honey. Then create a layered cereal bowl: a layer of smashed fruit, a layer of cereal, a layer of smashed fruit, and a layer of cereal. Add milk to this and enjoy a very divine breakfast or snack!
And don't forget that peaches are a treat on hot cereal, too. Peaches and oatmeal is a great way to start the day.
<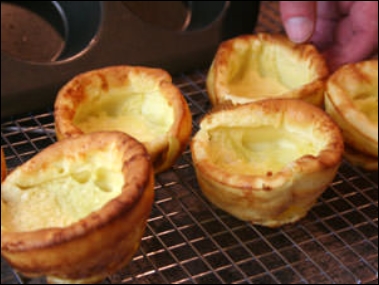 Peaches with Mini Pannekoeken. This is a wonderful treat and quick and easy to make. Drizzle them with peach syrup or caramel syrup (Buttermilk Syrup). A jumbo muffin pan is the perfect baking dish for creating mini dessert cups.
So for mini pannekoekens you drop sliced peaches in the baked mini pannekoeken cups while they are still warm, drizzle them with syrup, and top them with caramel whipped cream or ice cream. (Caramel whipped cream is just whipped cream sweetened with a little caramel flavoring and a little honey.) Here's Dennis' recipe for this crowd-pleasing dessert: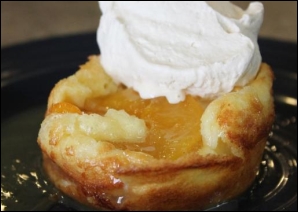 DUTCH PANNEKOEKEN
1/4 cup butter
3 large eggs
1/8 teaspoon salt
3/4 cup milk
3/4 cup all-purpose flour
1. Place the butter in an ovenproof skillet with rounded sides OR divide it amongst the individual cups of a jumbo muffin pan.
2. Preheat your oven to 425 degrees. Put the rack in the center, not the top, shelf. When you turn the oven on, place the pan with the butter in the oven. When the oven reaches 250 degrees the butter should be melted. Remove the pan from the oven.
3. Whisk the eggs and the salt in a medium bowl. Add the milk. Whisk in the flour until nearly smooth. Your batter is now ready.
4. Pour the batter into the pan.
5. Bake for 15 to 18 minutes or until the top starts to turn golden brown. Serve hot with your favorite syrup.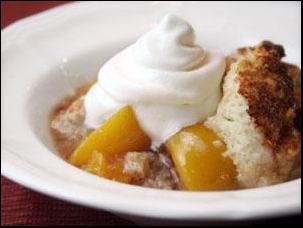 Then there's always the traditional peach cobbler.
You can make it in your square baking dish or in a skillet. The difference between a skillet cobbler and a traditional one is that the cobbler batter is spooned over the fruit in the traditional cobbler, while with the skillet cobbler, the fruit is placed on top, as in the blackberry peach cobbler in the pan, and sinks through the batter as it bakes. It's more of a buckle.
You likely have a favorite cobble batter recipe. But jazz it up a little by switching out the vanilla extract for pure almond extract. Almond and peaches compliment each other well.
And then when ready to serve, consider topping it with a cream cheese whipped cream.
This recipe takes whipped cream to a whole new level: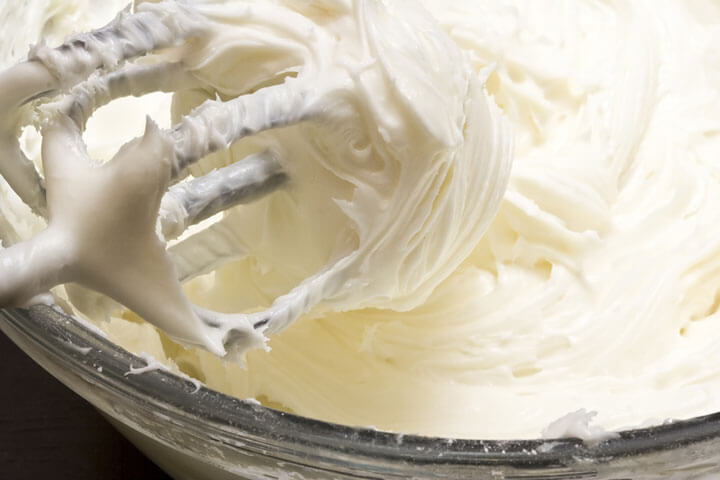 CLOUD 9 WHIPPED CREAM
8 ounces cream cheese, softened
½ cup brown sugar
1 teaspoon vanilla extract
Dash salt
2 ½ cups heavy whipping cream
In a medium bowl, cream the cream cheese, brown sugar, vanilla, and salt until smooth. In a separate bowl, beat whipping cream until stiff peaks form. Fold the whipped cream into the cream cheese mixture.
NOTE: I also use this to frost cakes, but I use 2 cups of heavy whipping cream rather than the 2 ½ cups that this recipe calls for.
Add Recipe to Cook'n
Sources:
www.flexonemfitness.com
www.handprintsonthewalls.blogspot.com
www.preparedpantry.com
www.cdkitchen.com

Alice Osborne
Weekly Newsletter Contributor since 2006
Email the author! alice@dvo.com