Disney Adventures: Lady and the Tramp
This week was tons of fun. Not only is Lady and the Tramp one of my favorite movies, but I just love spaghetti. There was more food than I remembered. We had the chance to make donuts, steak, mushy peas, of course the spaghetti and breadsticks, and even a cake and some cupcakes. If you've never heard of mushy peas, it's a British side dish, basically made of mashed up peas and cream. I like it. I was a little taken aback at some of the things they fed Lady in the show, but I remembered that it was in a time that they didn't know what sort of foods could hurt dogs. Including too much sugar, caffeine, garlic, onions, etc. We enjoyed eating all those things, though, and we even broke down and shared a little of the stuff with our little lady, Roxie. We were careful to not let her get any of the foods that might hurt her, and she enjoyed every bite.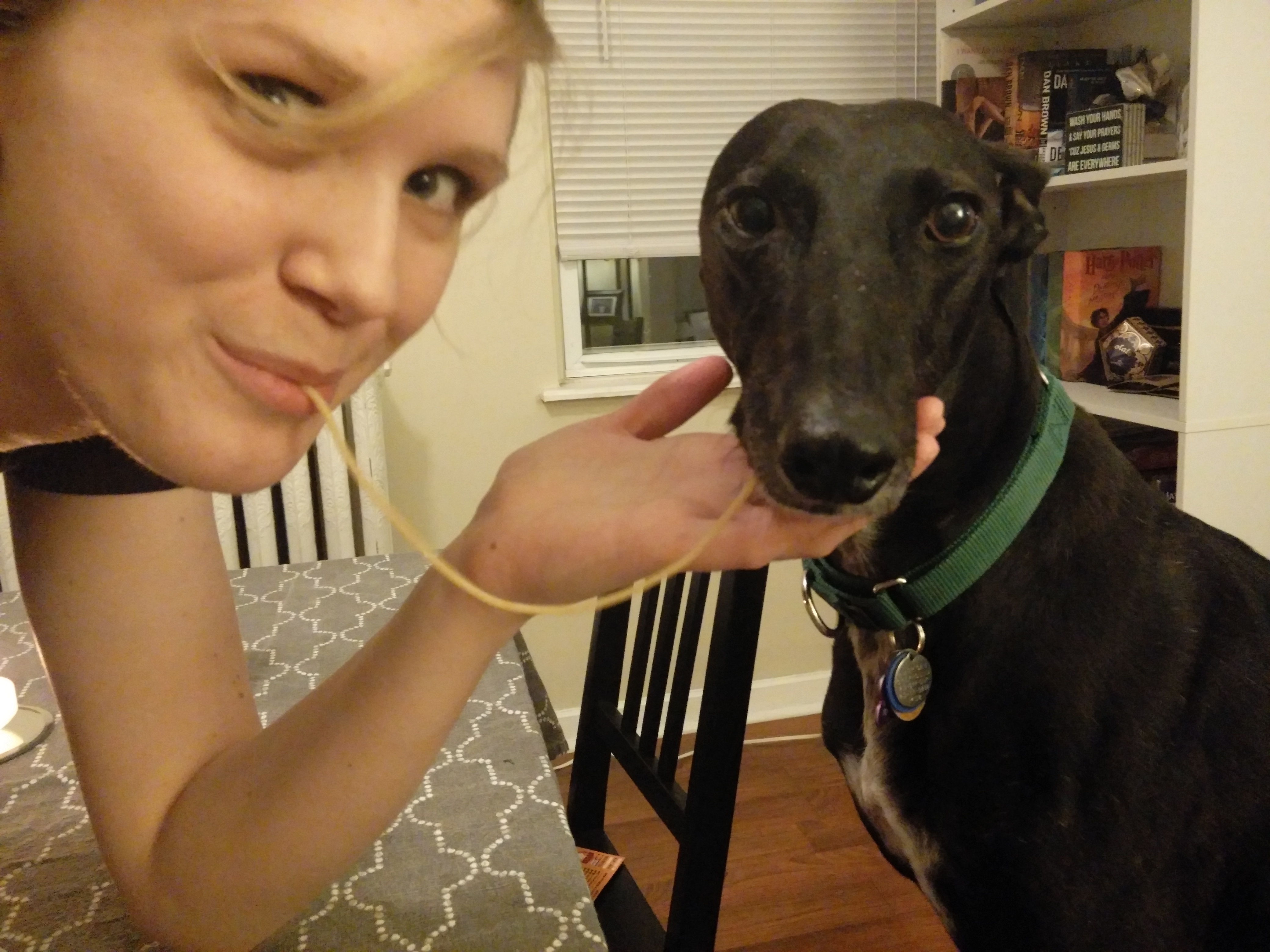 What I really learned this week though, was more about cakes. I know my cake decorating skills are lacking. I still have a long way to go even now. However, I thought I'd try my hand at fondant this week and see what happened. The fondant turned out great! So did the top two layers of the cake. I don't know what went wrong on the bottom layer… I thought the fondant would help. It sort of did. Sort of.
I was super impressed with the way the fondant turned out, though. I typically don't like fondant at all, but I found a recipe to make some here at home, and it went very well with the cake. In case you've forgotten, Tramp walks past a bakery in the movie, looking for breakfast. While he passes up the option, the bakery window still shows lots of pastries. 2-3 cakes, and cupcakes. We've made lots of cakes before, so I just made the wedding cake that was featured front and center of the window. As with traditional wedding cakes, we made a white cake. I found a great recipe for a white cake using almond flavoring and sour cream. The cake turned out moist and spongey, and really sweet. Bonus, there is no butter or oil in the recipe at all. I wasn't sure about that, but I'm glad I followed the recipe.
In a bowl, mix 1st 3 ingredients. Set aside.
Place remaining ingredients in mixer bowl then add the dry.
Mix on low speed for 30 seconds, until dry ingredients are incorporated; mix at medium 2 minutes.
Pour into pan(s) and bake as you usually do. I prefer to bake at 300 degrees F. for 20 minutes, then turn oven up to 325 degrees F. for an equal time OR until you can smell cake If it has pulled away from the edges of the pan it is *over done*. You should have a flat cake that won't (usually) need leveling & is not sticky on the top when it cools.
I'll attach fondant recipe to this article, too, so you can have them on your own Cook'n program. One note about the fondant: You can half the recipe and still have enough to cover a whole cake, and probably some extra, too.
Make some spaghetti and meatballs, bake a cake, light a candle, and enjoy a bella notte with your loved ones, and your dogs. I enjoyed mine. You can always hop on over to disneymeals.wordpress.com for more fun recipes.
Add Recipe to Cook'n
Add Recipe to Cook'n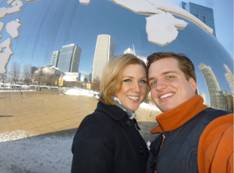 Mary Hildebrandt
Weekly Newsletter Contributor since 2014
Email the author! maryh@dvo.com