A Fun Way to Keep Your Kitchen and Guests Cozy!
One of the coziest things you can do this time of year is curl up on the couch with a loved one and a blanket and drink hot chocolate! Now I'll be honest- hot chocolate isn't always my favorite thing. It's either too cold and is a little gross or so scalding hot that you have to wait an hour to even pretend to sip it- and by then it's cold and icky. However, I found the solution to my hot chocolate dilemma. It's actually something we got for our wedding; something I would have never purchased on my own, but now that I have one- I love it! It's our hot chocolate machine.
This thing is awesome. It's easy, fun, and creates perfect hot cocoa :). Decide how many cups you want to make, throw in the right amount of milk/water and your favorite hot cocoa mix (word: Stephen's ;) ), and then press a button. It begins mixing and heating your cocoa! It takes just a couple minutes, and it stops automatically. When you're ready to serve it, it even has a nifty froth/dispense button, that makes the cocoa come out frothy and irresistible:).
Needless to say, it's a kid-approved way to make hot chocolate. My little brothers love this thing. And I totally get it because I love this thing! It heats up the cocoa to the perfect temperature and requires minimal work. It also has a nifty feature that makes sure the cocoa doesn't get too cold. If it's been sitting awhile, the machine will turn on by itself for a few seconds to make sure the cocoa keeps nice and toasty;). I love making hot cocoa for my husband and myself on date nights- it's fun for both of us;).
There are a lot of different options out there. The brand I have is Back to Basics and the only complaint I have is I wish it was bigger! (It holds a little more than 4 cups, which doesn't go far in a big crowd of people, but more than enough for my husband and I to enjoy with a couple friends).
You'll be finding excuses to make hot chocolate, and might even start experimenting with some recipes. And you could even go beyond basic hot chocolate- you could make hot apple cider, wassail, herbal teas, or a steamer- which is basically hot milk with sugar, syrup, cinnamon, or other sweet additions:). Just writing this article is making me think that date night is going to involve some sort of tasty hot concoction;).
There are many different brands out there, so do a little research and see what you like. One machine that seemed to get a lot of good reviews was the Mr. Coffee Cocomotion Hot Chocolate Maker.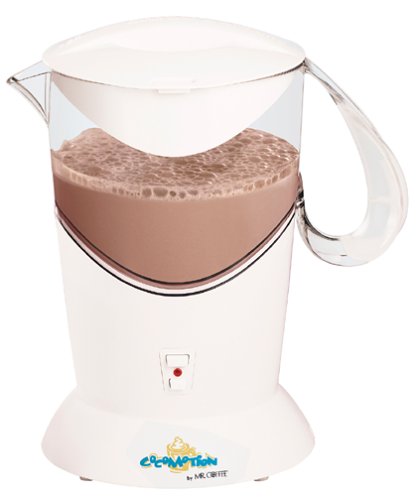 Another one, that according to Hubpages is the best, is the Bialetti Hot Chocolate Maker and Milk Frother. This one didn't have as many positive reviews on amazon.com.
The one that I have is a Back to Basics Cocoa Grande Hot Chocolate Maker. It's definitely cheaper than the other two, but may not be as good of quality (although I have been very happy with it so far).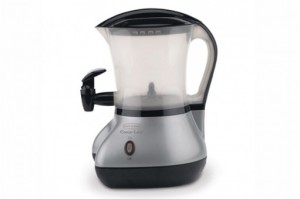 A hot chocolate maker could be a fun addition to your holiday activities this season, and it could make a great gift for someone else! Do any of you have a hot chocolate maker? If so, what kind is it, and do you hate it or love it? I would love to hear your thoughts!
Sources:
http://nathanville.hubpages.com/hub/bialetti-hot-chocolate-maker-and-milk-frother
http://www.amazon.com/Mr-Coffee-Cocomotion-Chocolate-Maker/dp/B00006IUU0/ref=sr_1_2?ie=UTF8&qid=1415388728&sr=8-2&keywords=hot+cocoa+machine
http://www.foodbeat.com/food-news/cocoa-latte-hot-drink-maker-recall-2012-lead-leaching-possible/
www.seriousseats.com
http://www.amazon.com/Mr-Coffee-Cocomotion-Chocolate-Maker/dp/B00006IUU0/ref=sr_1_2?ie=UTF8&qid=1415388728&sr=8-2&keywords=hot+cocoa+machine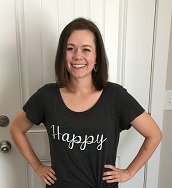 Camille Hoffmann
Weekly Newsletter Contributor since 2014
Email the author! camille@dvo.com