Ideas to Make Your Home Smell AMAZING!
Have you had the experience of walking into someone's home and wondering, "Wow, I wonder what makes their home smell so nice?" One thing you can bet on, it isn't those chemical filled plug-ins, toxic air fresheners, sprays, or candles filled with paraffin. This stuff just gives off an unnatural aroma that only adds to the toxic load already present in most homes.
So when I had this very experience the other day, I had to ask. My friend and clever homemaker, Carol, told me she makes her own all natural and inexpensive air fresheners. On this particular day I was getting a whiff of her homemade reed diffuser. But she told me she also loves to make her own jelly air diffuser.
Isn't this intriguing? If you think so, too, then here's what Carol taught me. (She said she learned how to do this on a lovely website, www.naturallivingideas.com and wanted me to be sure to give them credit for all this information.)
So after watching Carol make a few fresheners, and after studying the how-tos on Natural Living Ideas, I tried it all out. This is so easy and I couldn't believe how yummy my results smelled. I think we have a super idea for Christmas gifts here. First, the reed diffuser: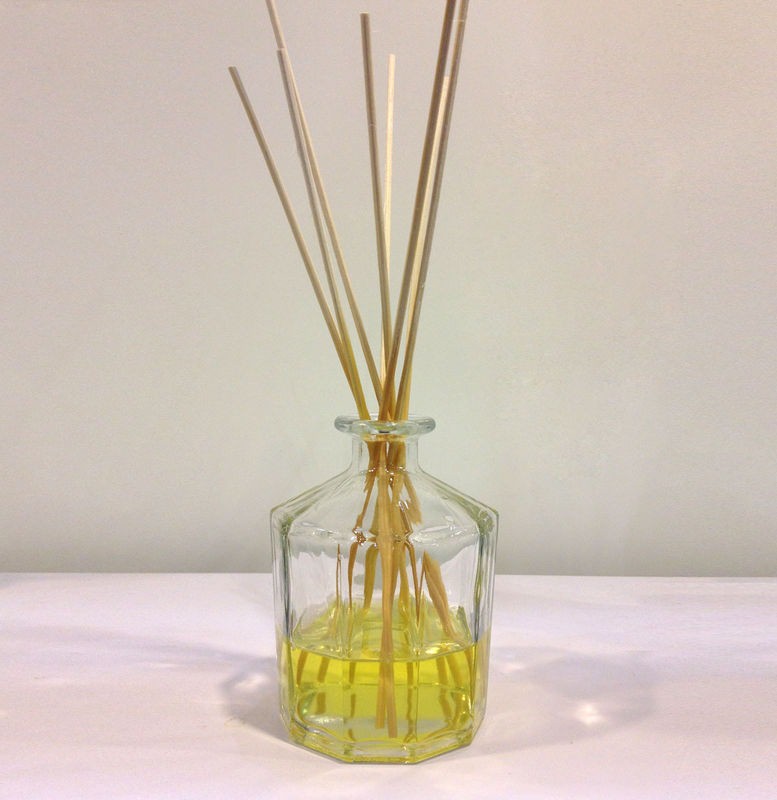 Materials needed:
A reed diffuser bottle
Essential oils (lavender, rosemary, eucalyptus, etc.)
Reeds or bamboo skewers
Vodka
Water
Fill the diffuser bottle with water; add a few tablespoons of vodka and an essential oil of choice. The best ratio is 12 drops of essential oil per ¼ cup of water. Mix the ingredients together. Place your reeds or skewers in one end of the solution; allow them to soak. Reverse the reeds every week so the aroma continues to waft.
Next, jelly air fresheners. You'll want to scatter these around your home so they can gently release their aroma. Vanilla or pine in winter and lavender or grapefruit in spring are favorite scents.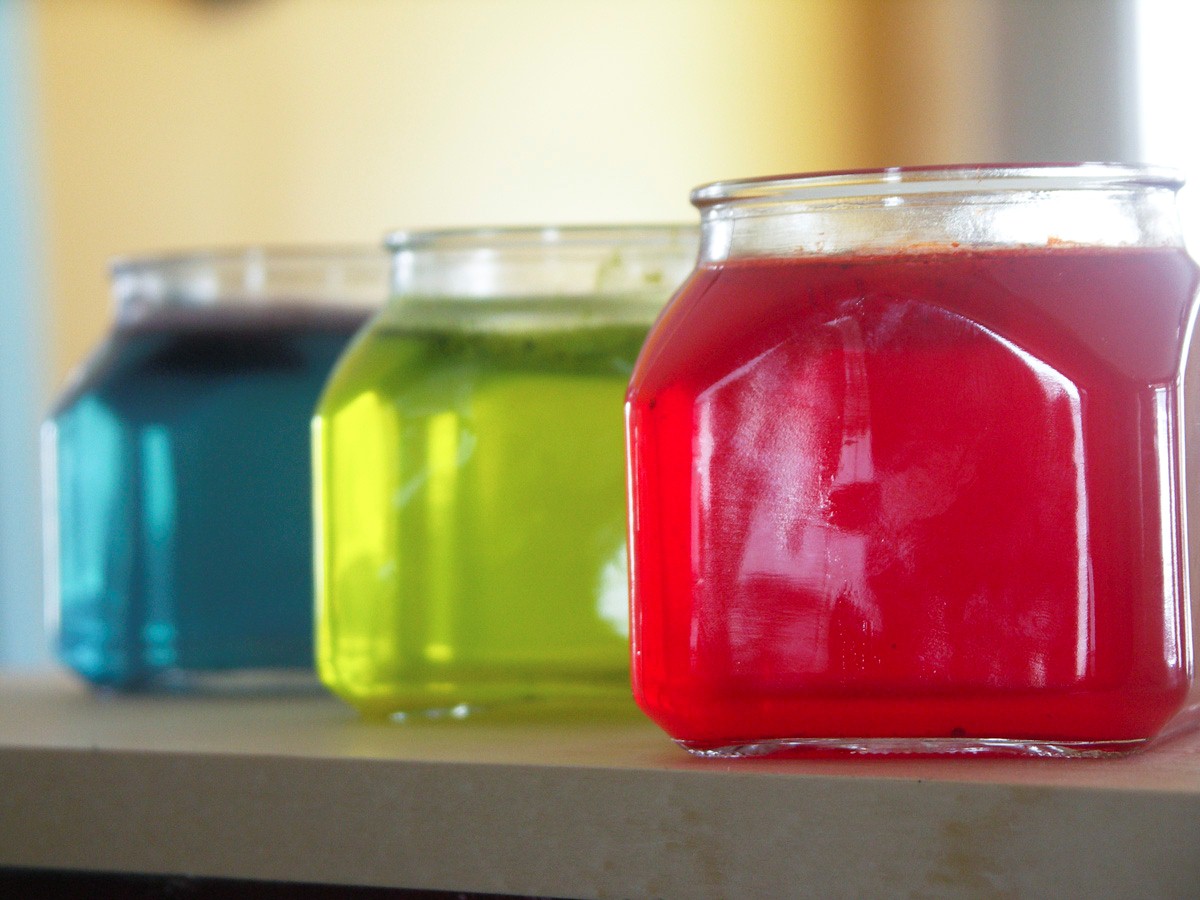 Materials needed:
· 1 ounce granulated or powdered gelatin
· 2 cups cold water, divided
· 20-30 drops of your choice of essential oil
· 1 Tablespoon salt
· food coloring to tint the air freshener (optional)
· heat-proof jars to hold the hot gelatin liquid
· a disposable chopstick or skewer to use as a stir stick
In a small saucepan, bring one cup of water to a boil. Sprinkle the gelatin over the boiling water and whisk until smooth and completely dissolved. Add the salt and the second cup of cold water and whisk. Set aside.
Add the desired amount of essential oil and food coloring, if using, to the jar(s). Quickly pour the hot liquid gelatin over the essential oil and food coloring. Stir until evenly colored.
Allow to cool, uncovered on a heat-proof surface. When it reaches room temperature, place wherever you want a lovely scent. Should last about four weeks if you used enough salt in the recipe to prevent mold.
Sources:
www.mariposanaturals.com
www.naturallivingideas.com
www.oilreeddiffuser.com
www.foodiewithfamily.com

Alice Osborne
Weekly Newsletter Contributor since 2006
Email the author! alice@dvo.com
---