What's On YOUR Culinary Bucket List?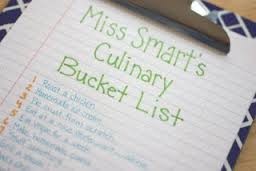 BUCKET LISTS. There was the movie and then the movement. Now folks are starting to categorize bucket lists as a way to be more organized with this fun and life-enriching approach to goal setting. So I thought, "Hey, how about a culinary bucket list?" If you don't have one yet, take a look at these ideas and see if you're not inspired. Then create your own!
Baking a chocolate cake with children. There is nothing better. The magic of taking a few simple ingredients and turning them into such a heavenly creation is what memories are made of… sitting back while the kitchen fills with the fragrance of baking chocolatiness, and licking the spoons, the bowl and the beaters. Then of course, comes the eating part. Awesome!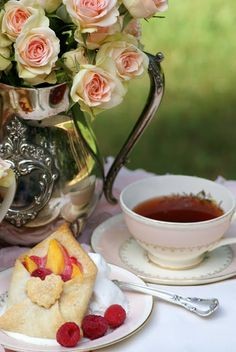 Holding a High Tea party.
On
www.ask.com
you can find all sorts of information on how to put this enchanting idea together (menus, etiquette, proper attire, etc.). I intend to invite my daughters, daughters-in-law, granddaughters, and some special friends and really put on the dog!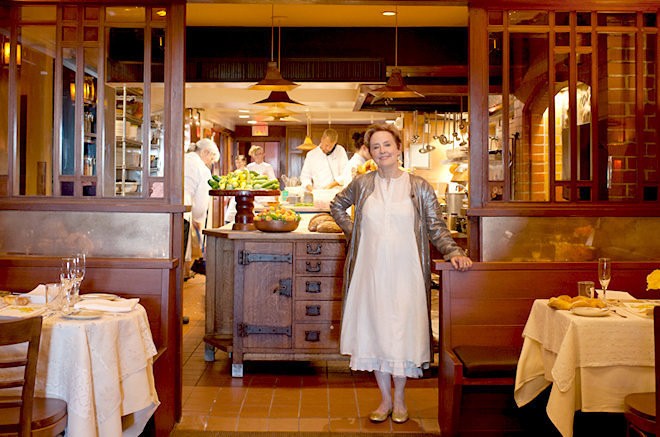 Dining at Chez Pannise.
I must do this before I die. Alice Waters is one of my heroes. She was cooking with locally sourced, organic ingredients long before it became de rigeur for chefs the
world-over to list producers and food miles on menus. And for simple, earthy cooking, her Berkeley bistro – Chez Panisse (founded in 1980) – continues to set the standard. She's the Vice President of the international movement SLOW FOOD and the originator of the EDIBLE SCHOOLYARD movement.
Eating a hotdog at a baseball game (preferably a major league game). Nowhere does a hot dog taste as good, no matter how brilliant its chef, than at a baseball game in the States. Amid the roar of the crowd, the jingles that play on a home run, surrounded by pals, and above all thousands of baseball-mad Americans, the taste of a hot dog is truly sublime. And while you're at it get a good seat at the Dodger Stadium, Los Angeles, built into the mountain side with views of the Hollywood Hills. It doesn't matter if you don't know the difference between a run and a hit, this is one culinary/sporting experience you'll never forget.
Growing and cooking with my own vegetables. It's becoming a bit of a cliché but growing your own really is worthwhile. We don't all have an allotment or garden big enough for a veg patch but even a simple windowsill is a mini herb garden waiting to happen. The very freshest food you can cook up in the kitchen is always the best. I accomplished this goal this past summer and I'll continue to keep this goal on my list. The experience has been so satisfying and so much fun!
Eating fresh honeycomb.
Cut straight from a hive, fresh honeycomb is a real treat. Honey like this in its most natural state can be eaten just as is but is, of course, delicious melted on hot
toast. For a more unexpected pairing, pop it on a cheese plate and enjoy with savory cheese and biscuits. Probably one if my favorite sweet things is honeycomb. It's got everything, crunch, color, a fantastic subtle honey flavor and of course it's really sweet. I think it's best crushed up
and sprinkled over vanilla ice cream.
Making homemade ice cream. Those of you that have grown up doing this, and those of you that do this now are probably thinking, "WHERE was she raised?" I dunno, for some reason I've missed out on this homey experience.
Mastering the art of éclair and cream puff making. Can we get enough whipped cream? Nope. But my Grandma Jacobson tried. She was the master éclair and cream puff maker, and I want to follow her example.
Making (good tasting) fortune cookies. I have friends who make their own and they look great, but before I die I want to come up with a fortune cookie that not only looks like the real thing, but actually tastes good.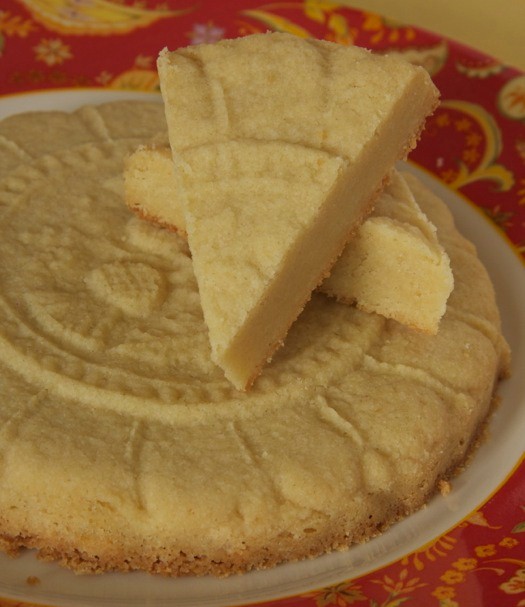 Tasting REAL Scottish Shortbread (in Scotland, of course).
I've had real English fish and chips in England (wrapped in newspaper, even), and now it's Scotland's turn to dazzle me. I'm told the shortbread in Scotland is absolutely stars above what we get here in the states.
It's been said, once decided is half-way there. So what's on your culinary bucket list? Make your decisions and then get set for some truly life-enriching experiences!
Sources:
www.thesmartkitchenblog.com
www.pinterest.com
www.sf.eater.com
www.simonandco.com
www.bretstable.com

Alice Osborne
Weekly Newsletter Contributor since 2006
Email the author! alice@dvo.com