Wacky Chocolate Cake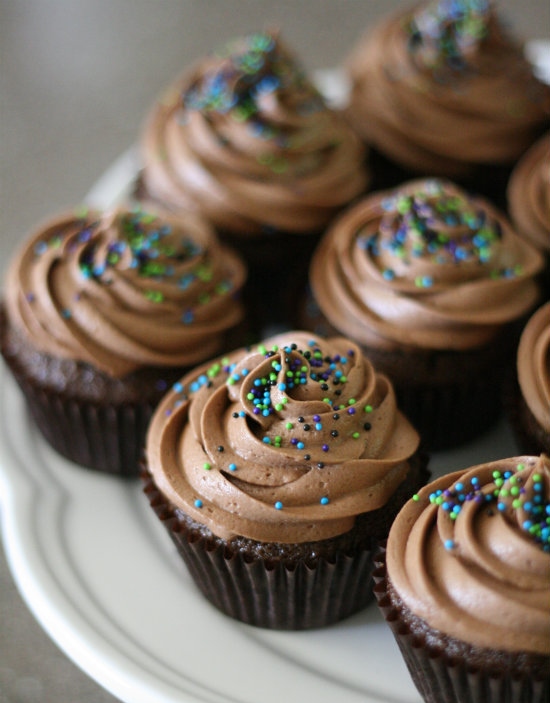 This recipe I am going to share today is just about one of the coolest recipes ever! It is a cake that doesn't have any eggs, butter, or milk and it is absolutely delicious! And one of the coolest parts is that is a super old recipe that has been passed down from generation to generation for a lot of families in America. I would bet that your grandmother probably used to make this cake. It is known to have originated from the depression when milk, butter, and eggs were scarce and expensive, so they came up with this cake recipe and it is fantastic. It is light, fluffy, and you would never know that is lacking those ingredients. They rise really well because of the reaction between baking soda and vinegar and are very moist due to the oil and water.
This recipe is an absolute life saver for me. My daughter is allergic to eggs, so for her last birthday party I was looking for different egg replacements to try to make some cupcakes for her and it was a complete fail! I tried one recipe that said to use sweetened condensed milk instead of the eggs and this is how they turned out.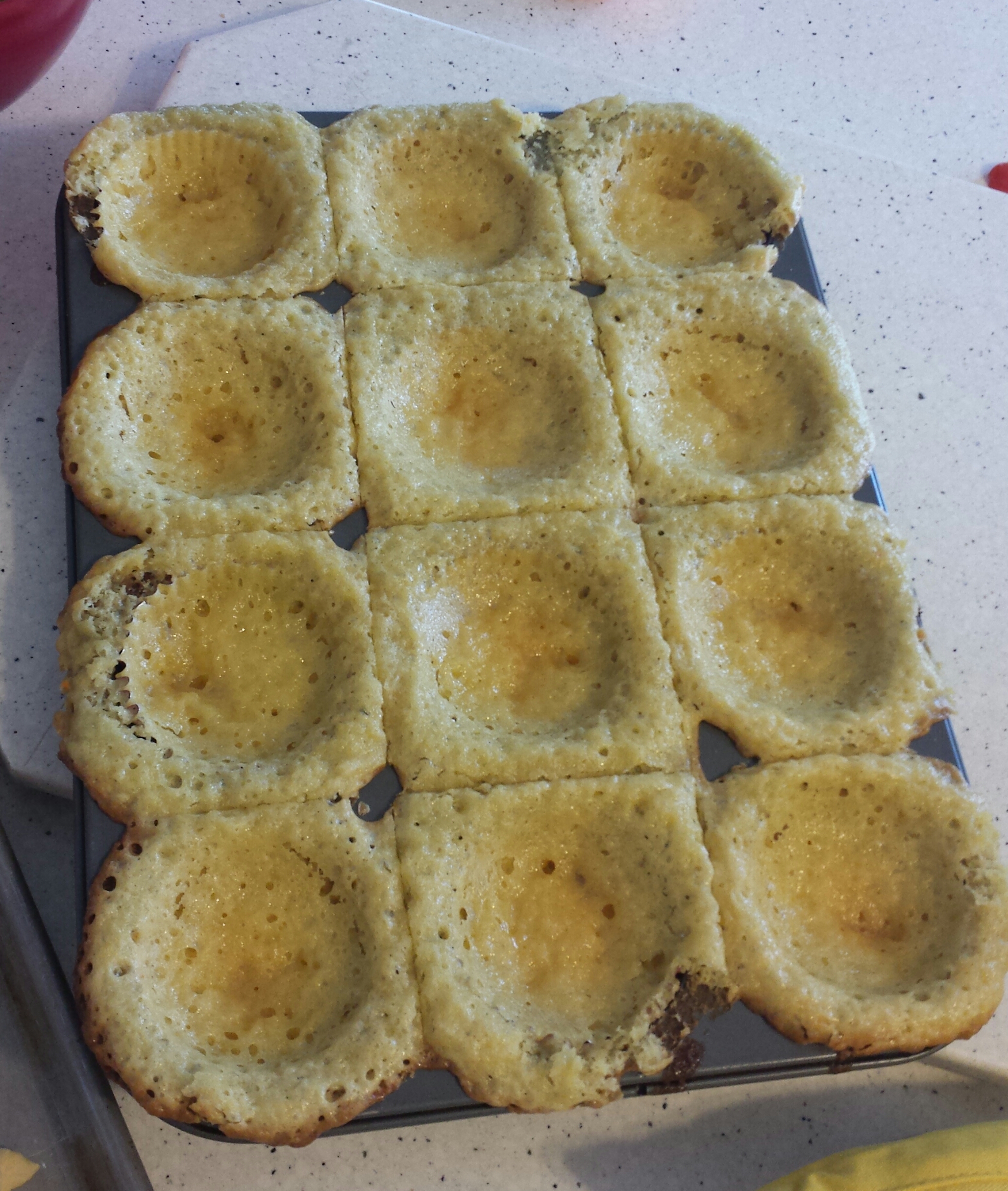 Pretty sad, eh? Thankfully she was only 2 so I don't think she cared so much but I was really sad at the time thinking I would have a hard time making a cake for her birthday every year. Then this recipe came into my life. I was SO excited when a friend gave me this recipe and they turned out super fluffy and moist.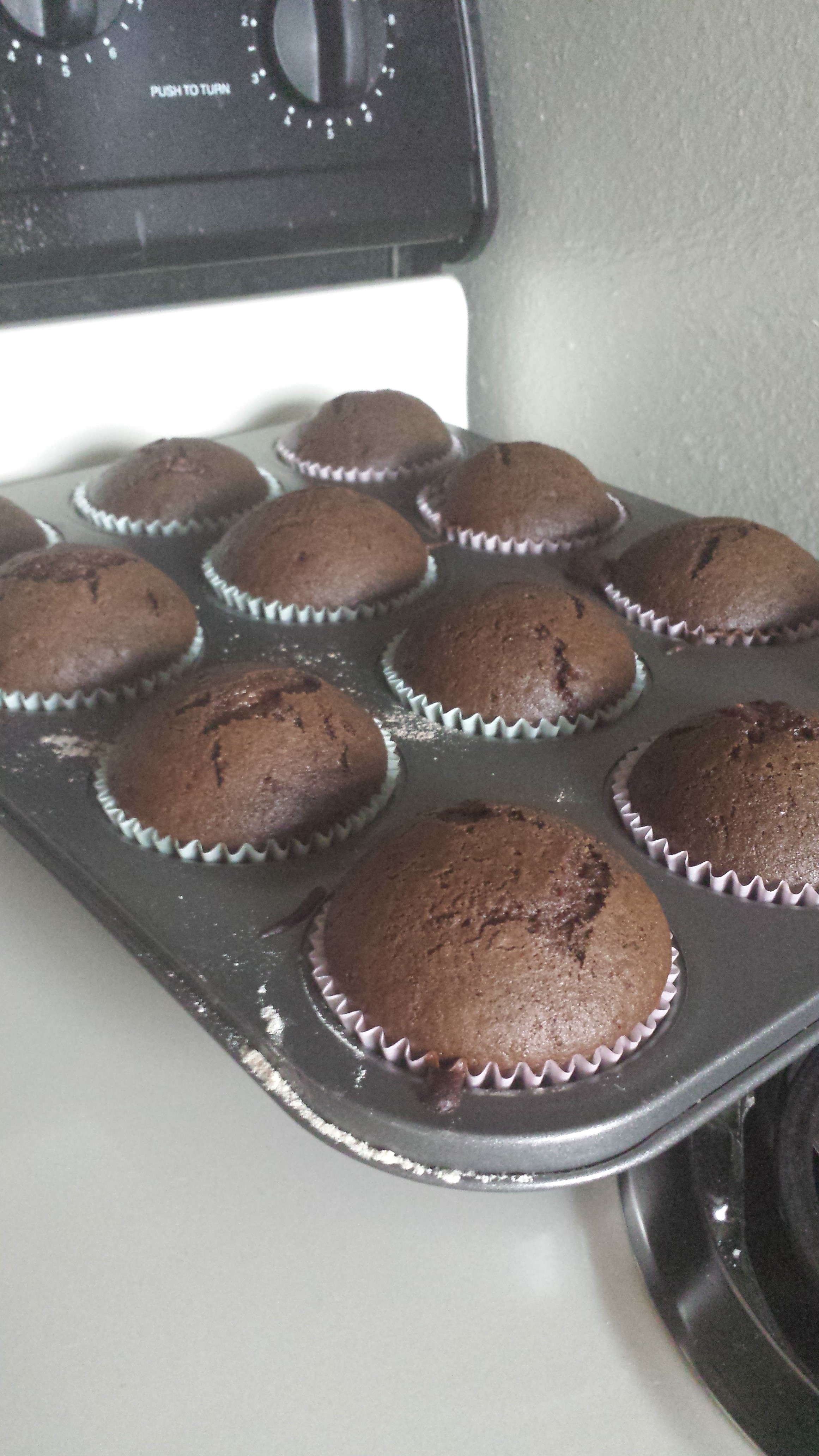 I paired these with my favorite chocolate frosting and we were good to go! That picture doesn't show the frosting, this was fresh out of the oven, but it goes to show you my excitement when these actually rose, compared to those other sad little cupcakes. This little cutie didn't love these at all ;)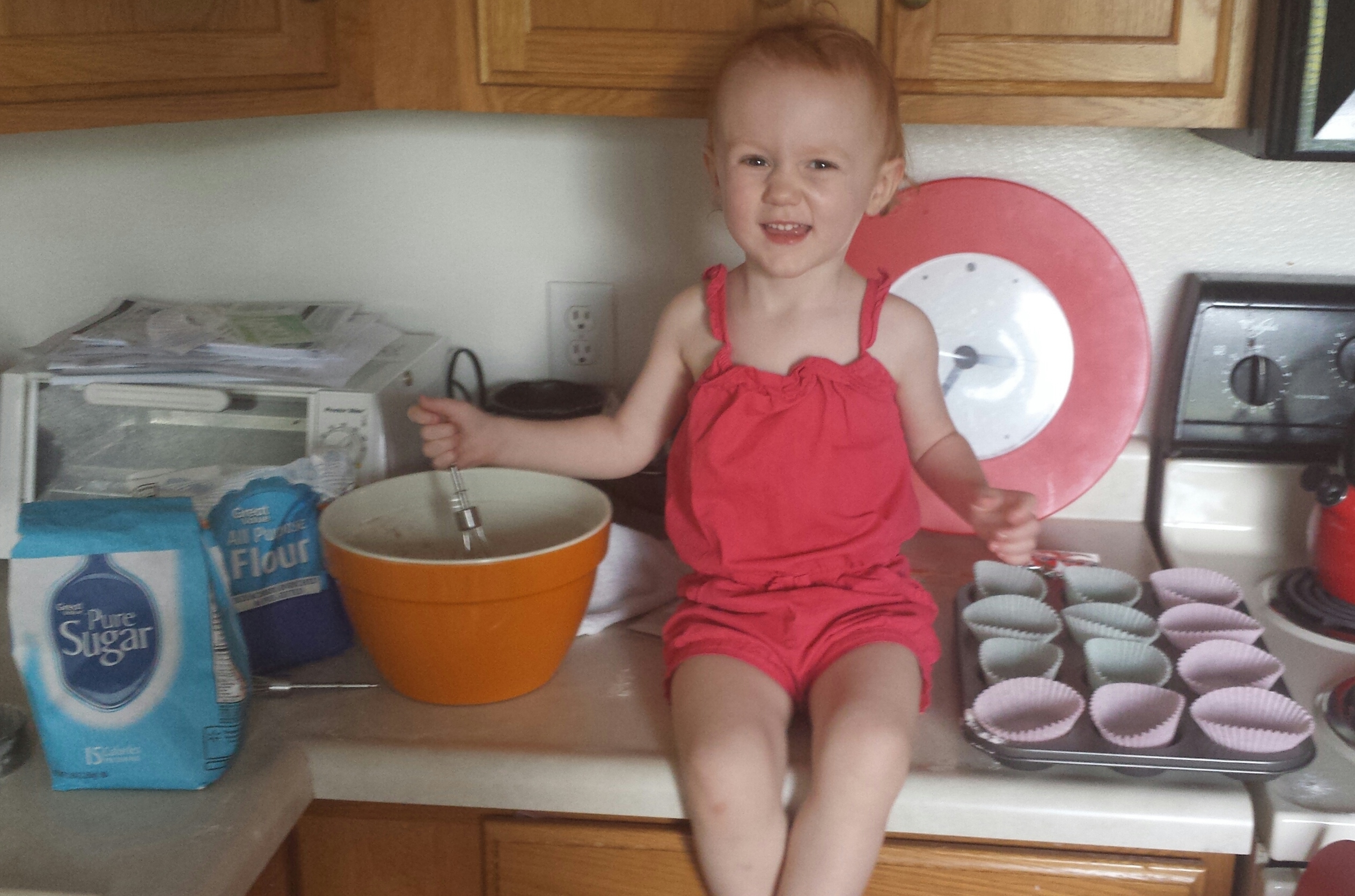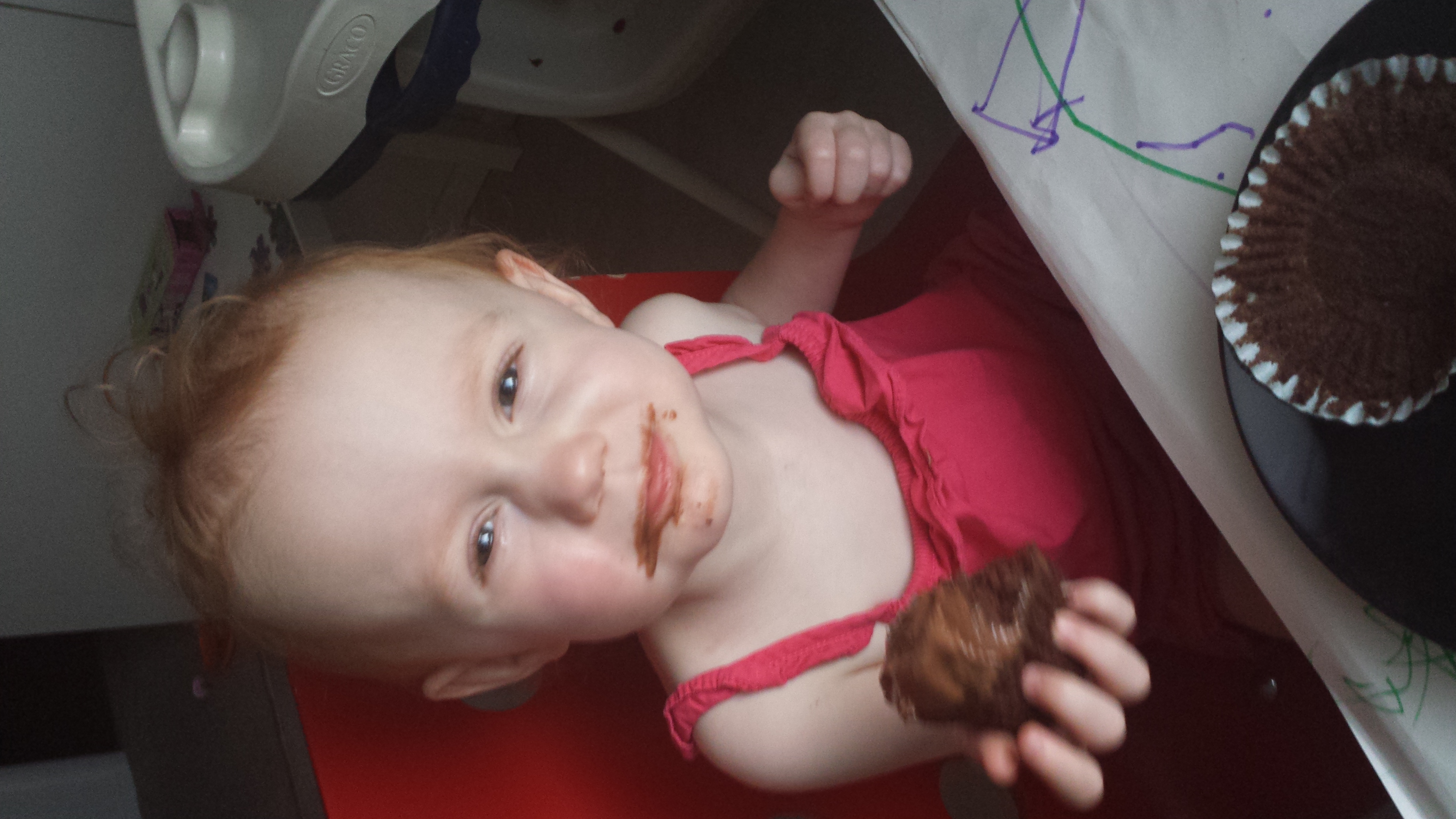 I bring these to any birthday party we go to so my daughter doesn't feel left out and everybody else loves them too, so I don't even feel bad! :)
These are egg, dairy, and nut free but they are also great for everybody though, not just for those with allergies. Anytime you have that urge to bake but you don't have any eggs, butter, or milk, these will give you your fix! I've also posted my favorite chocolate frosting that pairs fantastically with these. I hope you enjoy these as much as we do!
Chocolate Wacky Depression Cake
INGREDIENTS:
1 1/2 cups all-purpose flour
1 cup white sugar
1/2 teaspoon salt (optional)
1 teaspoon baking soda
1/4 cup cocoa powder
6 tablespoons vegetable oil
1 tablespoon white vinegar
1 cup water
DIRECTIONS:
Preheat oven to 350 degrees. In a medium mixing bowl, mix all the dry ingredients together by hand. Add all the wet ingredients until well combined. Pour into a 8×8 pan which has been prepared with non stick spray. (Or you can fill 12 cupcake liners, ⅔ full and bake for 20 minutes).
Bake for 30 minutes until done. Allow to completely cool before serving. Cake is even better if eaten the next day.
Add Recipe to Cook'n
Easy Chocolate Frosting
INGREDIENTS:
1 cup softened butter
1/2 cup cocoa powder, sifted
5 cups powdered sugar
1 teaspoon vanilla
3-4 tablespoons milk
DIRECTIONS:
Whip butter and cocoa together until smooth in large bowl. Stir in vanilla and powdered sugar. Slowly stream in milk until frosting reaches desired consistency. Scrape sides and whip again until light, fluffy and smooth, 1-2 minutes. Frosts 1-9 or 8 inch round layered cake or 24 cupcakes.
Add Recipe to Cook'n
Sources:
http://savorysweetlife.com/2010/01/chocolate-wacky-depression-cake-recipe/
http://www.laurenslatest.com/the-best-and-easiest-chocolate-frosting-birthday-cake/
Sources:
http://www.wilton.com/recipe/Rolled-Marshmallow-Fondant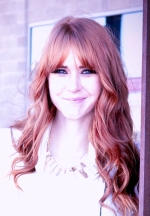 Mary Richardson
Weekly Newsletter Contributor since 2014
Email the author! mary@dvo.com