Tastebuds Beware: Highly Addictive Dip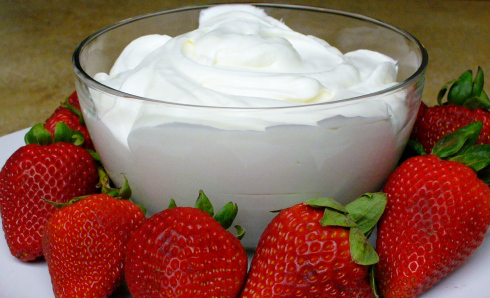 Father's Day is fast approaching, and I'm sure some of us already have the day well-planned out and have already decided what will be fit for the Father's Day meal. If you're like me- you're anxiously scrambling at the last minute to plan things. What can I say- being a parent means you're busy!
Here's an idea for those of you who are not a fan of cooking a big meal on a holiday, or for those who just want a break. This past Mother's Day, my mother-in-law decided she wanted to do something a little different for Mother's Day. She is a huge fan of tea parties so she wanted to do a finger food night so that she could use all her cute dishes and china. It was actually so fun! I am such a fan of finger foods- aren't we all? It was the perfect opportunity to try a bunch of dishes I had been wanting to try, but didn't want to make for my small family of four. It was also a great way to give 'the mom' a break, because everyone pitched in and brought food instead of my mother-in-law getting stuck with making a big meal on the day that is supposed to be her day off (although arguably, mothers never really get a day off).
Now obviously I don't think a tea party would make Dad feel very special on his Daddy day, but I think the finger food idea definitely would! What guy doesn't love wings, fries, potato wedges, onion rings, egg rolls, bread, dips, chips, I could go on and on. I think every guy likes finger food! And a big Daddy celebration is a great way to have an excuse to try all those finger food recipes you've been dying to try (and you might be able to sneak a few fruits and vegetables in there, too!) It's also really easy to share the load of cooking dinner with others if everyone gets an assignment to bring some kind of finger food.
Let me share with you a delicious keeper I found in my search for something new and yummy on Mother's Day- Coconut Cream Fruit Dip.
This dip is so easy. That's the first thing I liked about it. 3 ingredients, mix it together, boom- you're done. But this dip is also SO SO good. I ended up doubling the recipe because I initially thought I wouldn't have enough in anticipation of the number of people that would be attending our celebration. But then I realized it makes a lot so I was worried I had made too much. But I worried too soon. By the end of the night- it was gone- everything had been devoured except maybe ½ a cup's worth. It was that good! I might even say it was addictive.
You only need cream cheese, Cool Whip, and cream of coconut. This is different from the coconut milk you would find in a can by the Asian food; it's usually by the drink mixers (it's generally used to make pina coladas and things like that). It's also very easy to double this recipe, because it uses ½ of all the ingredients- so just add the whole tub of Cool Whip, cream cheese and coconut and you have twice as much! This is sure to be a hit at whatever function you choose to make it for!
Whatever you have planned for this Father's Day, I hope that you take time to appreciate the fathers in your life- whether they be husbands, dads, brothers, grandpas, uncles- take a moment to tell them how much you love and appreciate them. I know that I am so grateful for the fathers in my life, and I would not be the person I am today without them. Here's a shout out to all the dads out there- Happy Father's Day!
Sources:
http://www.dessertnowdinnerlater.com/2012/04/coconut-cream-fruit-dip/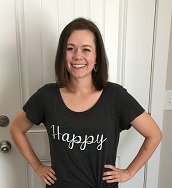 Camille Hoffmann
Weekly Newsletter Contributor since 2014
Email the author! camille@dvo.com
---
Recipe
Coconut Cream Fruit Dip
Ingredients:
4

ounces

cream cheese

1/2

(15-ounce) can

cream of coconut

1/2

(8-ounce) tub

cool whip
Directions:
Whip the cream cheese and cream of coconut together using a mixer until it is no longer lumpy (this is easier if you soften the cream cheese, beat it by itself first, or use a hand mixer or whisk attachment on your stand mixer). Fold in the cool whip and serve with fruit or graham crackers.


Source: http://www.dessertnowdinnerlater.com/2012/04/coconut-cream-fruit-dip/
Add Recipe to Cook'n