This Ice Cream Topper Tops 'Em All!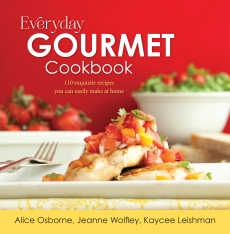 We were making our homemade granola recipe from our new cookbook, Everyday Gourmet (Jeanne Wolfley, Kaycee Leishman, and myself) to show and talk about on a local lifestyle TV show this past week, when it hit me. I have the BEST ice cream topper ever imagined here.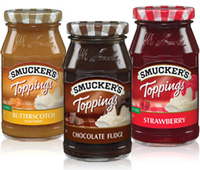 Think about typical ice cream toppings—they're loaded with sugar, artificial colorings, artificial flavorings, high fructose corn syrup, and all sorts of other mystery ingredients. There's not one thing healthy in the mix.
But not our topper. It's the syrup we pour over the oats when we make our gourmet granola, and it is wonderful. It's delicious, loaded with protein, and unusual—the perfect combination.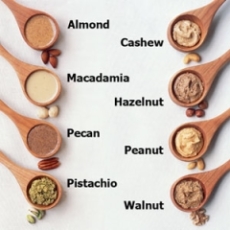 The #1 secret is in the peanut butter base. And the beauty is, if you have peanut allergies, this recipe works beautifully with ANY nut butter. So don't hesitate to make this.
The next secret is in the brown sugar + honey + pure vanilla flavoring package. But if you're not crazy about vanilla, try pure maple flavoring for a taste surprise.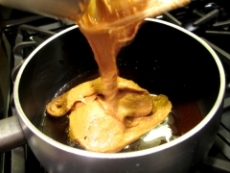 So here's what you do: according to your taste, in a large saucepan heat some nut butter (start with 2 cups), 1/2 cup honey, 1/2 cup brown sugar, and 2 cups water. Bring this to a boil while stirring constantly. The nut butter will melt, although the mixture will be a little grainy. When ingredients are completely blended, remove pan from heat. Add 2 tablespoons of flavoring of choice (vanilla, maple, even coconut). Taste and adjust recipe: add more honey, or more flavoring, etc.
For full recipes and more instructions on making this into the best granola you've ever had, you'll want to see our cookbook, but meanwhile, make this syrup and pour over vanilla ice cream for an incredible dessert!
---
Sources:
www.amazon.com
www.dealseekingmom.com
www.cookinglight.com
www.abetterbagofgroceries.com
---


Alice Osborne
Weekly Newsletter Contributer since 2006