5 Common Cooking Questions
It just so happens, we're all pretty much alike, as are our cooking questions. Read on to see there isn't a question you've asked amongst these 5. These and their answers come from divinecaroline.com. Not sure who Caroline is, but I am sure grateful for her cooking expertise!
---
How do you keep pasta from clumping?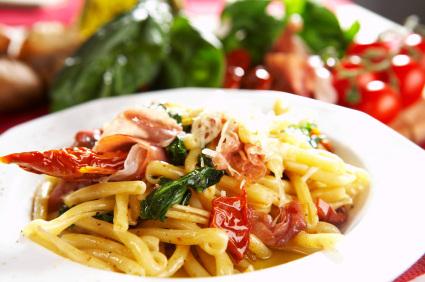 You don't want your pasta to stick together so plenty of salted water (4-6 quarts per pound of pasta) in a large enough pot is the trick. And don't overcook. Follow the cooking time on the package; pasta should be al dente, or still slightly firm. Do not rinse after boiling unless you're using it in a cold dish. [Alice speaking: Huh! I always thought you were supposed to rinse your pasta, no matter what. See why it's good to read up on stuff?] If you're not otherwise saucing it, toss with a tablespoon of extra virgin olive oil (the good stuff).
---
How do you know if cheese has gone bad?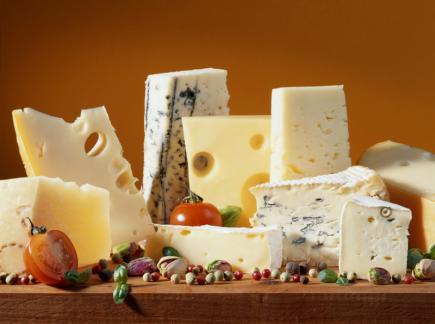 It seems a little counterintuitive, as mold is essential to cheese, but if you see mold on your cheese (fuzzy, green, lichen-looking stuff—not the blue veins in your Gorgonzola)—it's gone bad. It also should not feel slimy or oily. And while some cheeses start out smelly, if a normally non-smelly cheese, like provolone or mozzarella, starts stinking up the fridge, it's probably time to let it go.
---
Which part of the green onion (scallion) do you use?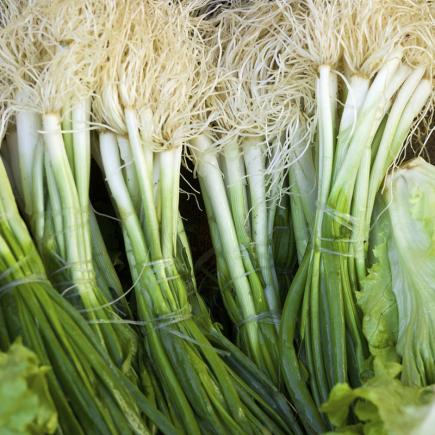 You can use both. The white bulb part toward the root has a deeper, more oniony flavor. The dark green part is milder but adds nice color. (Don't forget you eat with your eyes first.) With a leek (it looks like a scallion but much larger), you will only use the white part. The green ends are bitter.
---
What's the difference between a boil, a rolling boil, and a simmer?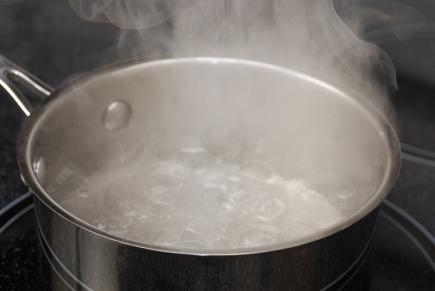 Let's explain it this way: Imagine the pot is a hot tub and the bubbles are (scantily clad, highly attractive) people. A simmer is when the water is warm and the bubbles are just hanging out around the sides of the tub. A boil is when the water is so hot that people are kind of jumping around the tub. A rolling boil is when the people are trying to leap out of the tub for fear of being burned alive.
---
Finally, an issue I've been struggling with for years and have found no help with, despite the chocolate chip cookie recipe I use:
How do you keep your cookies from spreading too thin?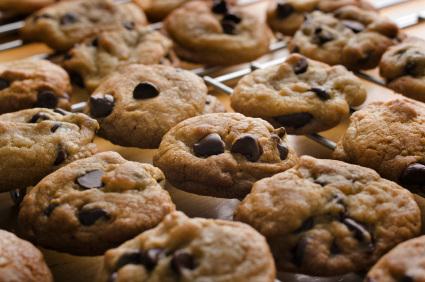 The culprit is likely your butter. Softening butter in the microwave is a surefire way to flatten cookies into pancakes. Instead, let the butter sit at room temperature for 30 minutes. To speed the softening process, cut it into tablespoon-size pieces. It should be yielding to a finger but not melted. [Alice speaking: OK, so this answer implies I need to plan ahead 30 minutes. Sheesh-who knew!]
---
---


Alice Osborne
Weekly Newsletter Contributer since 2006