Save Money with Homemade Herb and Spice Blends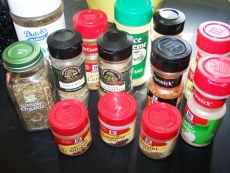 Store-bought herb and spice blends can be expensive, and a lot of them contain additives, anti-caking agents or MSG.
Fortunately, most are very easy to make, and if you order your ingredients in bulk, you can make 14 (or more) different spice blends using under 30 herbs. You'll be able to eat the cuisine of another country every night for two weeks, and quality spice blends can make even plain meat and vegetables exciting.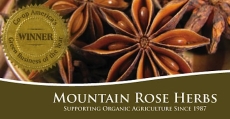 I found this information on a very nice site: wellnessmama.com. The author said she orders all organic herbs and spices necessary to make her blends in 1 pound quantities from Mountain Rose Herbs (mountainroseherbs.com), because they offer a 10-30% discount for bulk orders over 5 pounds. I freeze any that I'm not using right away, or keep them in a cool, dry place, and they last for at least a year. She also uses these herbs to flavor vinegars and olive oil. Or you can buy as little as 4 ounce quantities from them.
If you've never made your own spice blends, give it a try. It's simple, saves money, and you avoid the chemical additives that are in most spice blends, which go a long way to protecting your health.
Wellness mama's Taco Seasoning Recipe is a good example of a healthier version. All taco seasoning contains in chili powder, cumin powder, garlic powder, onion powder, a little oregano and paprika, salt, a little pepper.
While it's true I can often buy house brand taco seasoning on sale at 2 packages for $.88, I've never liked the taste and I've liked even less the chemicals included in the mix. So now I can mix my own and decide how much cumin or chili powder I want to dominate, for instance.
Wellness mama suggests putting all herbs (proportions to your taste) in a jar and shaking well. There you have it! 3 tablespoons of a homemade mix equals 1 store bought package.
And since soup season is here, I was interested in her suggestion for French Onion Soup mix. This is made up of onion flakes mostly, then onion powder, garlic powder, a little celery salt, pepper, and salt.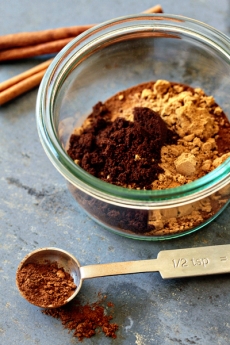 And one more example: how about making your own Pumpkin Pie Spice? This is mostly cinnamon, some nutmeg, allspice, cloves, and ginger. Here again, the store-bought goes on sale and while just buying a container might save some time, I've never been crazy about the flavor of store bought. So now I can create a mix that pleases MY palate and avoid the chemicals as well.
For storage, Ball and Mason make 1/2 pint jars that work well. I also scout for small jars at our local thrift store. And with Christmas coming, homemade herb and spice blends are at the top of my gift-giving list.
One of the things I love about this is that for the most part, I already have the ingredients to these blends sitting in my pantry! Let me know if you have done this or if you try this idea, and here's to better health and maybe saving some money by making our own herb and spice blends!
---
Sources:
www.gardeningjones.com
www.slowmama.com
www.kansascitymamas.com
www.mybakingaddiction.com
www.goodmans.net
---


Alice Osborne
Weekly Newsletter Contributer since 2006