Desserts to Die For:
DISNEYLAND Cinnamon Rolls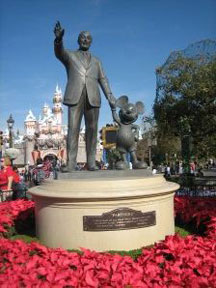 It can't be coincidence that the happiest place on earth serves the happiest dessert on earth. Cinnamon Rolls are at the top of the dessert hierarchy in my opinion. And I feel like Disney goes all out for everything! If you have ever been, you've seen the rides and were probably impressed. Extreme fun and amazing decor. If you've ever walked through the park and just looked at all the themes, you were probably impressed. If you have ever tried food (I tried the cream-cheese filled pretzel last time), You were probably impressed. (If you haven't tried that pretzel, it's a must-have.) My point is, if you haven't tried this cinnamon roll, you will probably be impressed. It's Disney!
I got two recipes from my mom for cinnamon rolls. I can't decide which I like better. The other one will likely come later. They are both chewy cinnamon rolls and sooooo good. The source she got this from came from a pastry chef at Disneyland. She has changed a few things, but it is amazing. I also read on someones' website that they add 1/2 cup of sour cream to make the dough even more moist.
Next time your walking by Disney's Main Street Bakery, you'll have to stop in for a little (or should I say big?) bite of heaven.
---
Disneyland Cinnamon Rolls
Ingredients:
1/2 cup

warm

water
2 (1/4-ounce) packages
yeast
2 tablespoons
sugar
1 (3 1/2-ounce) package
instant vanilla pudding
2 cups
milk
1/2 cup

unsalted

butter

, melted (salted also works)
2

large

eggs

, beaten
1 teaspoon
salt
8 cups

all-purpose

flour

(my mother does 7 cups, or 6 1/2 on a dry day)
1 cup

unsalted

butter

, melted
2 cups
brown sugar
2 tablespoons
cinnamon
Cream Cheese frosting:
1 (8-ounce) package

cream cheese

, softened (room temperature)
1/2 cup

unsalted

butter

, softened
1 teaspoon

pure

vanilla extract
3 cups
powdered sugar
2 tablespoons
milk
Directions:
Rolls:
In a small bowl, combine water, yeast, and sugar. Stir until dissolved. Set aside.
In a large bowl, mix pudding according to package instructions with milk. To this, add 1/2 cup melted butter, egg and salt. Mix well, then add yeast mixture and blend well. Gradually add flour and knead until smooth. (You can knead in a Bosch for about 10 min. Then knead by hand until smooth. ) place in a large greased bowl. Cover and let rise in a warm place until double (about 1 hour) in size. Punch down and let rise again for second time (30 minutes).
Roll dough on a very large, floured surface. Dough should roll out to a long rectangle, about 34 X 21 inches in size. Take the cup of melted butter and spread over entire dough surface, using a pastry brush.
In a small bowl, mix together the brown sugar and cinnamon. Sprinkle over top of buttered dough. Roll dough up like a jelly roll.
Measure dough every one to two inches and cut with a knife (or string). Take each roll into the palm of your hand and gently pack the roll. (This keeps it from coming apart while baking)
Place each roll in a buttered baking pan and allow to rise in a warm place for about 30 minutes. Bake in a preheated 350 degree oven until golden brown in color, about 15-20 minutes. Frost rolls just out of the oven.
Frosting:
In a mixing bowl, combine all ingredients and mix until smooth. Spread on warm rolls
(My mom has always used Betty Crocker's buttercream frosting. The flavor is very complimentary to the cinnamon. It's amazing.. and Easy)

Recipe formatted with the Cook'n Recipe Software from DVO Enterprises.
---
Reference about sour cream:
http://www.food.com/recipe/disney-cinnamon-rolls-main-street-bakery-415802
Image of Walt and Mickey
http://twoonholiday.com/wp-content/uploads/2012/03/partners-statue-Disneyland-Dec.-2011-4-225x300.jpg
Image of Cinnamon Roll
http://article.wn.com/view/2012/07/03/Cookies_look_taste_like_small_cinnamon_rolls/