How About an Unusual Cookie for That Summer Picnic?
Food manufacturers often come up with recipes or uses that feature their particular products, hoping to increase the products' popularity. And over time, it works; many of these become family favorites. The caramel-coated apple is just such an example. Thank you Kraft!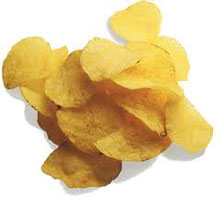 Potato chip cookies are another example of this marketing ploy. While the idea sounds strange and I had to wonder if a potato chip cookie could possible taste good, I thought, "Hey! This might be a great idea for a fun twist on the traditional cookies-for-the-picnic idea."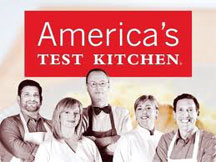 So I went exploring. My favorite source for tried-and-true information comes from America's Test Kitchen. And sure enough, their Testers and tasters had the potato chip cookie thing going on. They tried lots of different recipes for this cookie and all concluded that the potato chip cookie has true potential.
Some potato chip cookie recipes produce either a sandy, buttery cookie that resembles shortbread, while other recipes result in a chewy-crispy cookie. A few recipes incorporate flaked coconut, maraschino cherries, chopped pecans, and even butterscotch pudding mix.
The Test Kitchen played around with all sorts of recipes and had varying results. Some cookies were greasy, some bland, some resulted in burnt edges, and in some cookies the add-ins (cherries, coconut, etc.) subtracted rather than added to the taste and quality of the cookie.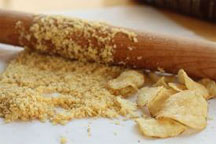 Texture is always crucial in a good cookie, so this is where the Test Kitchen started. One of the things they found was that the chips needed to be crushed so that the consistency was even - yielding small bits rather than annoying shards. They found the rolling pin approach was the best.
Knowing that sugar dramatically affects texture, the Test Kitchen looked at that next. Powdered sugar used alone created the shortbread-type cookie. Made only with all granulated sugar, they had a nice chew but lacked the pleasantly sandy quality the cooks wanted. And they found the flavor of brown sugar just competed with the potato chips.
Next came the issue of eggs. The Testers found that a single yolk made for the most tender cookies.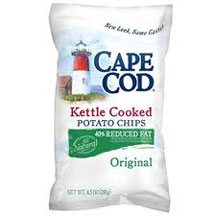 Finally, what kind of chips to use? In the end, the Test Kitchen discovered, after consuming loads of cookie batches, that reduced-fat chips yielded the best cookies. Their favorite chip was the Cape Cod 40% Reduced Fat Potato Chip. I'm guessing if you can't find this brand in your local store, any reduced fat chip will work. Lastly (in case you're tempted to substitute any old potato chip), some testers detected a disagreeable fried taste in the cookies that were made with fried potato chips. (Testing cookies? A tough job, huh?)
Now for what all this blather is leading up to: the actual winning Test Kitchen recipe. The testers pass on a couple hot tips: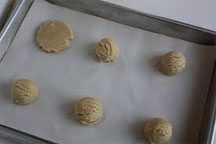 1. To prevent sticking, dip the drinking glass in flour before flattening each
cookie.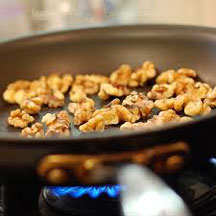 2. For easy pecan toasting, toast them in a small, dry skillet over medium heat, shaking the skillet often until they begin to darken (3 to 5 minutes).
---
Potato Chip Cookies
Yields 24 cookies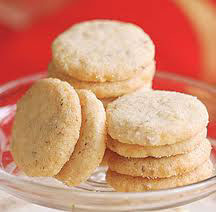 3/4 C all-purpose flour
1/2 C crushed fine reduced-fat potato chips
1/4 C pecans, toasted and chopped fine
1/4 tsp salt
8 Tbsp unsalted butter, cut into pieces, softened, but still cool
1/4 C granulated sugar
1/4 C powdered sugar
1 large egg yolk
1/2 tsp vanilla extract
Adjust oven rack to middle position and preheat to 350 degrees. Line 2 rimmed baking sheets with parchment paper. Combine flour, potato chips, pecans, and salt in bowl.
Using stand mixer fitted with paddle, beat butter, granulated sugar, and powdered sugar on medium-high speed until pale and fluffy, about 3 minutes. Add egg yolk and vanilla and beat until combined. Reduce speed to low and slowly add flour mixture in 3 additions. Roll dough into 1-inch balls and space 3 inches apart on the baking sheets. Flatten dough balls to 1/4-inch with bottom of floured drinking glass.
Bake, 1 sheet at a time, until cookies are just set and lightly browned on bottom, 10 to 13 minutes, rotating sheet halfway through baking. Let cookies cool completely on sheets, about 15 minutes. Cookies can store in an airtight container at room temperature for up to 2 days. (I doubt they'll be around that long!)