The Best Dessert to Make This Fall (Hint: It's NOT Pumpkin Spice!)
A few months ago, a new Jumanji movie came out. I really love Jack Black and love every movie I've seen him in so I was really excited to see this movie he was starring in. It also has Kevin Hart, a funny comedian, and Dwayne "The Rock" Johnson. Combine that with the funny previews and Jumanji jungle theme and I couldn't wait to see it!
In a perfect world, my husband and I would have gotten a babysitter, went to eat dinner at some fantastic restaurant and enjoyed a hilarious comedic version of a 90's movie we both used to enjoy on opening night. I'm sure it would have been a hoot. However…….that is not what happened. Three months after the movie came out, I had heard SO much about how this was the best movie ever from family members and friends. One friend (who saw it three times in the theatre) told me every funny joke from the movie and basically explained the whole movie to me in a 15 minute conversation, so by the time I watched it I knew everything, including all the jokes so frankly, we just weren't all that impressed. We actually turned off the movie about 30 minutes in because we were bored and disappointed that it didn't live up to the hype.
Don't you hate it when that happens?? That is exactly how I feel about pumpkin spice these days. I used to really enjoy pumpkin spice things, but now, it is so constantly shoved in our faces as consumers that I really don't care about it anymore.  I bet you the only pumpkin spice flavored anything I will have this year will be possibly a slice of pumpkin pie on Thanksgiving.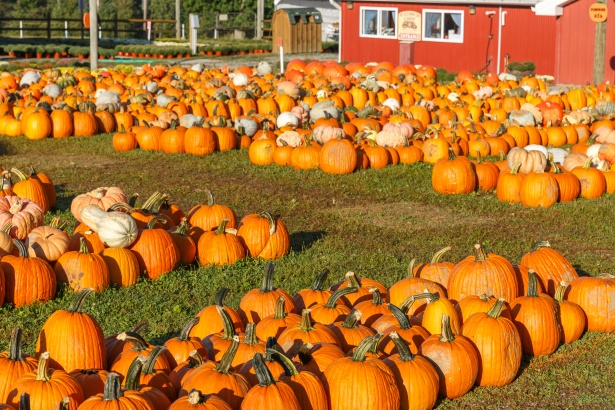 And that's practically hard to do. It's everywhere! There's gum, Pringles, yogurt, baking chips, tortilla chips, oatmeal, pumpkin spice milk (to dip your pumpkin spice Oreos in!), fettuccini noodles, marshmallows, sparkling apple juice, just to name a few! Oi vey!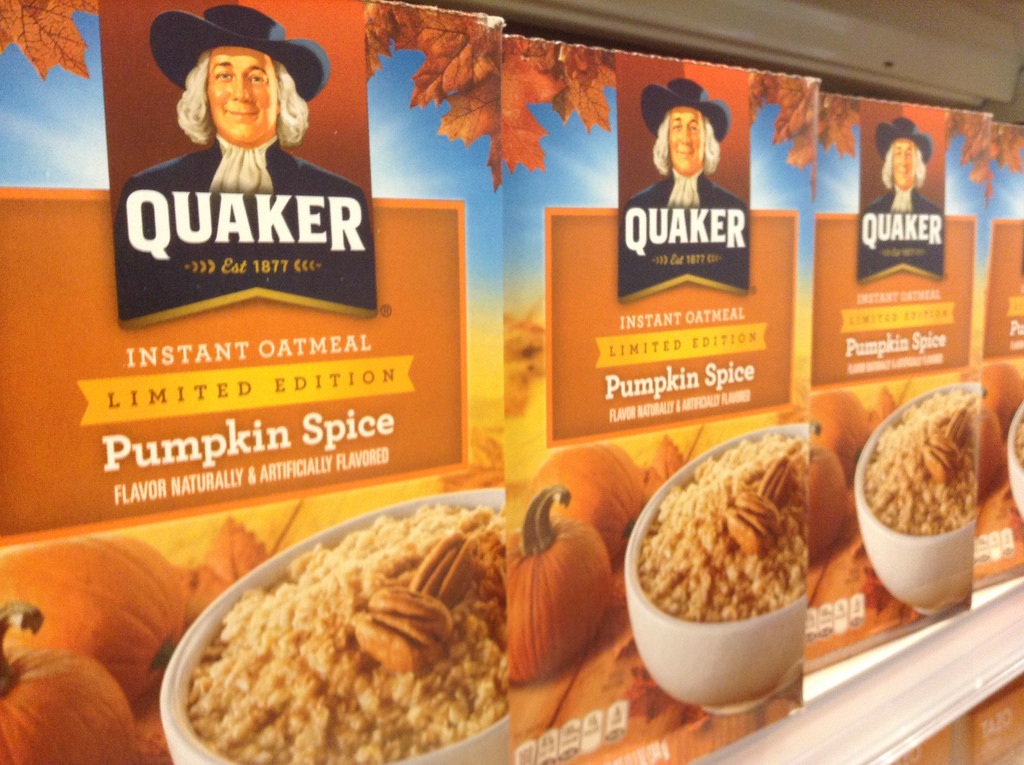 There are even plenty of non-grocery items that are pumpkin spice flavored, such as bleach, body wash, nail polish, shampoos and soaps.
Needless to say, I'm over it. And I'm not alone. I think we're all a bit pumpkined out, but the products just keep coming. When will the madness stop?!?!
I think it's time we thank Martha Stewart for sharing this fabulous, NOT PUMPKIN, fall recipe of warm, perfectly spiced apples with a nice caramel sauce, covered in crumbled cookies and a scoop of vanilla ice cream? It will fill your bruised heart that is longing for the tastes of fall, without pumpkin spice!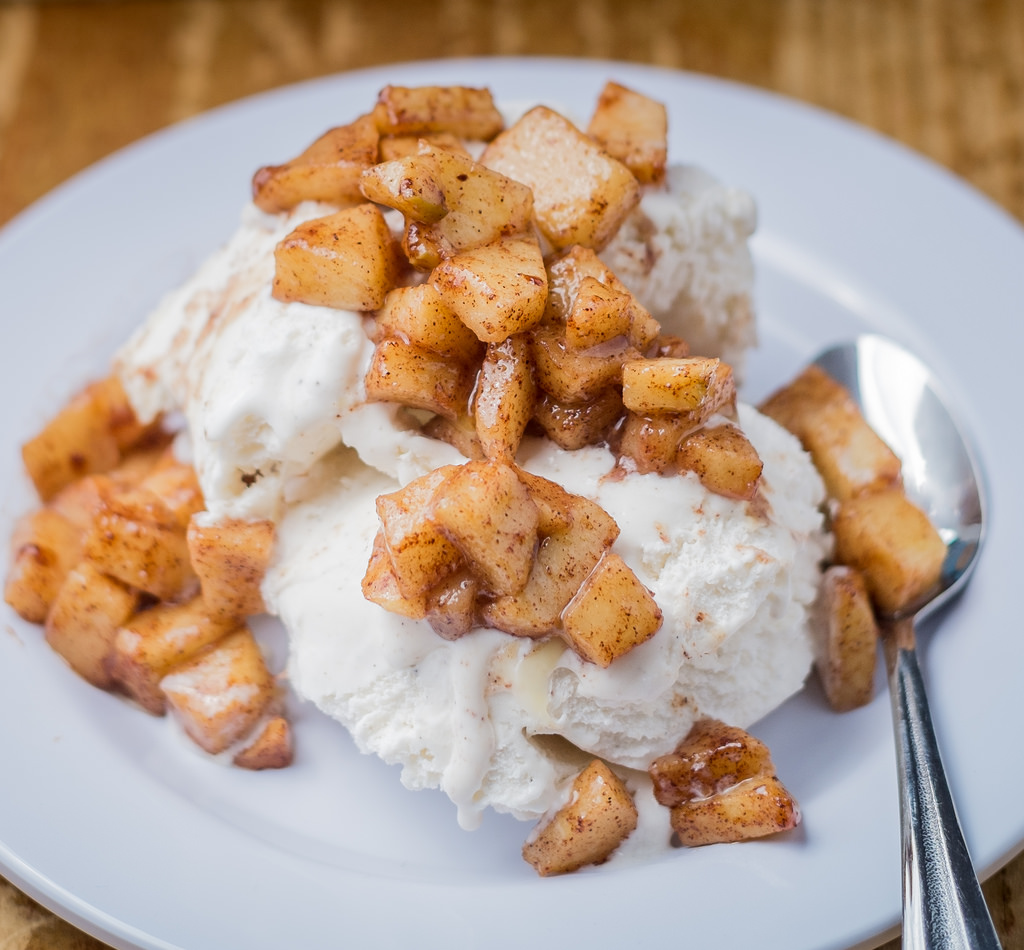 APPLE SUNDAES WITH CIDER CARAMEL SAUCE
¼ cup dark brown sugar
4 tablespoons unsalted butter, room temperature
4-5 firm red baking apples, such as Empire or Honeycrisp (2 pounds total)
1 teaspoon grated fresh ginger (from a peeled 1-inch piece)
1 tablespoon heavy cream
¼ cup granulated sugar
1 tablespoon unfiltered apple-cider vinegar
1 teaspoon ground cinnamon
Pinch of kosher salt
Vanilla ice cream and crushed amaretto cookies, for serving
Directions:
1. Preheat oven to 400 degrees. Stir together both sugars, butter, and vinegar until well combined. Spread mixture evenly in the bottom of a 9-b-13-inch baking dish.
2. Peel and core apples, then slice into 3/4 -inch-thick rounds. Toss with cinnamon, ginger, and salt in a bowl. Place on top of sugar mixture in a single layer, overlapping slightly if needed.  Cover with parchment-lined foil and bake until just beginning to soften and bubble, 20 to 25 minutes. Spoon sauce over apples, and increase heat to 450 degrees. Continue to bake, uncovered, until sauce thickens and apples are soft and brown, about 15 minutes more.
3. Divide apples evenly among 4 bowls. Whisk cream into liquid in baking dish to make a caramel sauce. Transfer to a bowl; let cool until thickened slightly, about 10 minutes. Top apples with ice cream, caramel sauce, and cookies; serve.
Add Recipe to Cook'n
Sources:
www.publicdomainpictures.com
www.flickr.com
www.marthastewart.com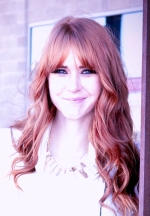 Mary Richardson
Weekly Newsletter Contributor since 2014
Email the author! mary@dvo.com