Bunk beds, a power outlet and my Instant-Pot!
Reservations are extremely competitive in Yosemite Valley, so we were thrilled to get a cancelled booking just the day before! But making the reservation just hours prior left me lots of work in planning and preparing the food for our trip. It was my family of 4 plus my parents, so 4 adults and 2 good-eating kids! With not much time to spare, I went to Pinterest in search of some dessert ideas I can make in my Instant Pot. (Housekeeping Camp has bunk beds and power outlets, so it's "glamping!")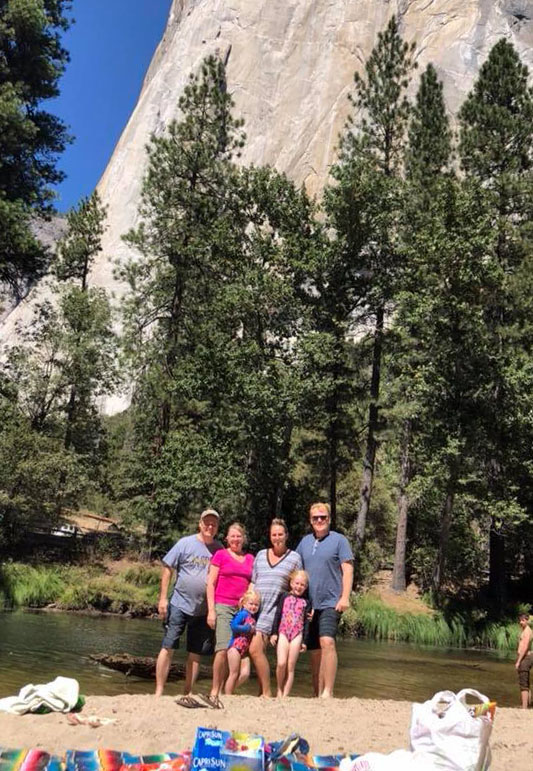 A classic camping meal with good memories for our family is peach cobbler. But we didn't have space to bring both the dutch oven for the fire and the instant pot, so I tried to maximize the number of dishes I could make with the Instant Pot. This recipe came together quickly and tasted great. You can make it just as the recipe describes, or make a couple adjustments I wish I had made!
Add Recipe to Cook'n
The recipe calls for 2 cans of 21 ounce peach pie filling. Next time I'll use one can pie filling and one can straight peaches. I thought there was a bit too much gelatin and not enough peaches, so this alteration would make it just right! I put a trivet in the base of my instant pot, added 1.5 cups water to the base, and then put all the recipe ingredients in a 6 cup Bundt pan ordered from Amazon. Other than that, I followed the directions exactly and it turned out great! Perfect snack to share as we sat around playing cards in the dark!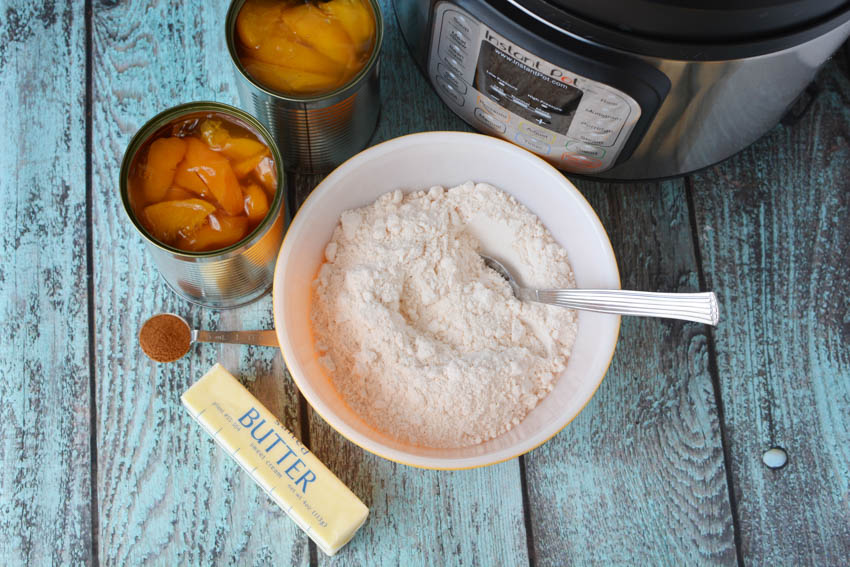 Ingredients
2 cans 21 ounces each Peach Pie Filling

1 box 15.25 oz yellow cake mix

1 stick 1/2 cup butter, melted

1 teaspoon ground cinnamon

Vanilla ice cream optional
Instructions
For this recipe, you will need to use pot in pot with a cup of water in the bottom and the pot on a trivet. This will allow steam to create the pressure for it to cook.

Spread evenly.

In a mixing bowl, add cake mix and cinnamon.

Mix well.

Pour in melted butter and stir to mix well.

The mixture will be stiff and hard to mix.

Continue to mix well. Sprinkle onto the peaches in the instant pot.

Set the instant pot to manual high pressure for 10 minutes.

Slow release for 10 minutes and remove the cover.

Let set for 5 minutes to cool.

Spoon onto plates and serve with a scoop of vanilla ice cream.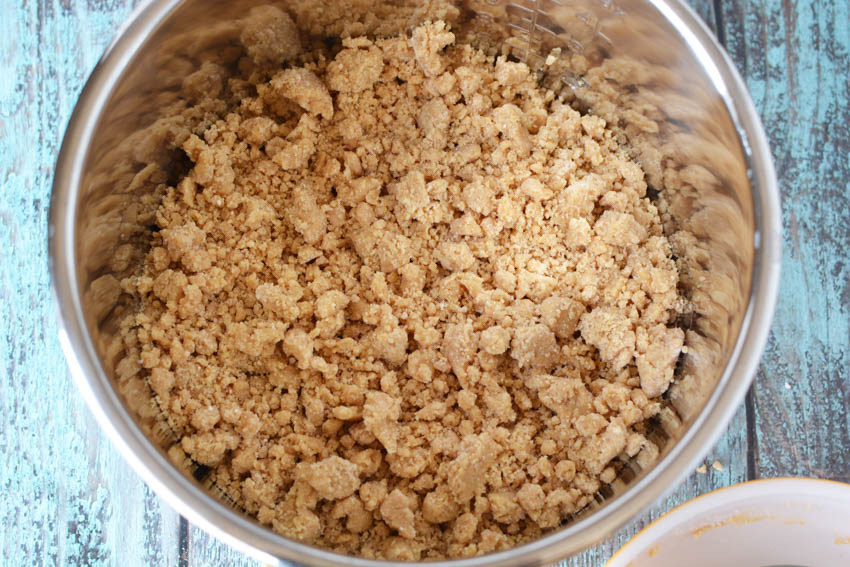 Since Pinterest came up with this peach cobbler recipe so easily, I did a more general search and came up with a recipe for monkey bread! This would have worked great for breakfast, but we had it as our second dessert. It works great to pre-measure every ingredient into a ziplock bag so that cooking happens in a minute! This is another recipe that came together using the 6 cup bundt pan, that fits perfectly into a 6 quart Instant Pot!
Add Recipe to Cook'n
I folded some tin foil in thirds and placed it on top of the trivet and underneath the bundt pan so when it was finished cooking I could easily lift it out! This was a perfect strategy for camping and at home!
Ingredients
1/4 cup white sugar

1/4 cup brown sugar

1/2 tsp vanilla

1/2 cup butter

2 packages of biscuit dough (one butter, one regular flavor cut into small pieces)

1 Tbsp ground cinnamon

1 Tbsp powdered sugar

1 large ziplock bag

1 1/2 cups of water

foil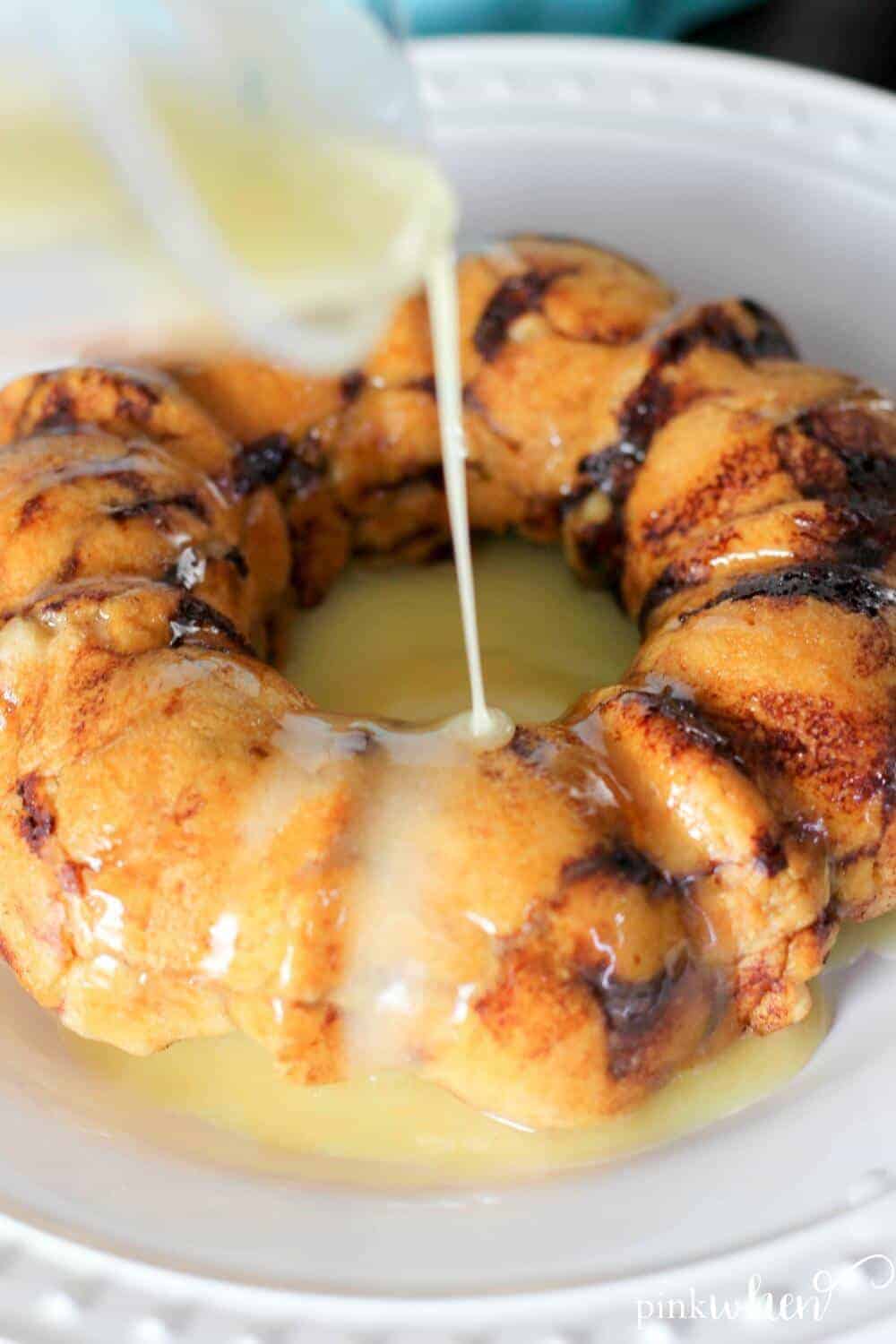 Let me know in the comments if you make and enjoy either of these dessert recipes! I'm always on the hunt for more ways to use my instant pot and these were great!
Sources:
https://lifefamilyfun.com/best-instant-pot-peach-cobbler/
https://princesspinkygirl.com/instant-pot-monkey-bread-recipe/

Stefanie Hathaway
Monthly Newsletter Contributor since 2016
Email the author! stefanie@dvo.com