Eat Lots of THIS for Weight Loss and Better Health!
Who doesn't know a warm bowl of soup can hit the spot on a cold day? And we Cook'n cooks also know homemade soup is a better choice than canned soup, because canned anything often contains the chemical BPA and is almost always high in sodium. But did you know that frequent soup-eating can also be a powerful health-booster?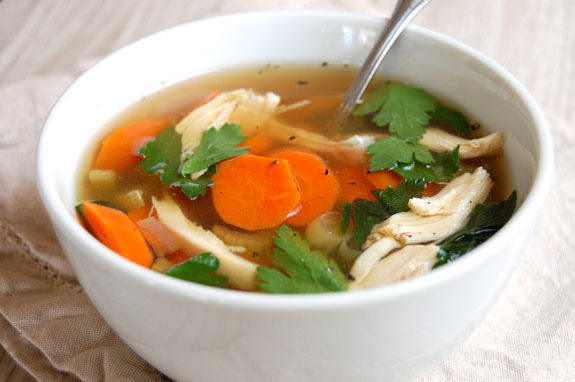 Here are solid reasons why medical and food research says you should eat soup:
It Increases Vegetable Consumption. Most folks struggle with getting enough into their diets. But adding soup to your weekly menu can help, especially if you choose a vegetarian soup, such as gazpacho (a tomato-based soup that's high in vitamin C and is served cold).
While most cooked soups aren't usually high in vitamin C (because it's a heat-sensitive vitamin), they do provide an abundance of other nutrients. Most have almost 50 percent of the daily value for vitamin A and more than 10 percent of the daily value for selenium and potassium.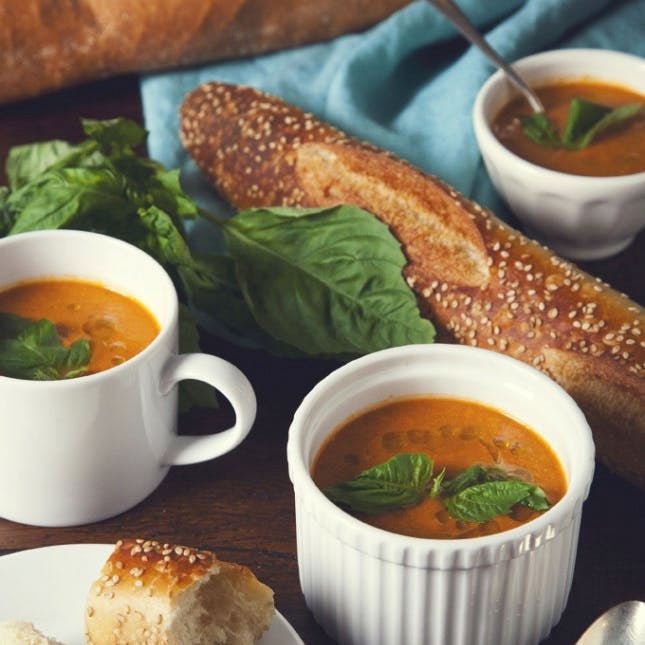 It's Filling.
Unlike many liquids, soups can be about as filling as solid foods. This means you can serve soup as a meal without worrying you'll be hungry again shortly after you finish eating. You just want to be sure that if soup is your "meal," you take care to round it out with a hearty whole grain bread or roll, crackers, breadsticks, etc.
It's Low in Energy Density. Broth-based soups are also low in energy density, meaning they have relatively few calories per gram. So foods low in energy density help you fill up with fewer calories, making it easier to lose weight. Research shows that eating soup twice a day as part of a low-calorie diet, will result in up to 50 percent more weight loss than eating a more energy-dense food containing the same number of calories.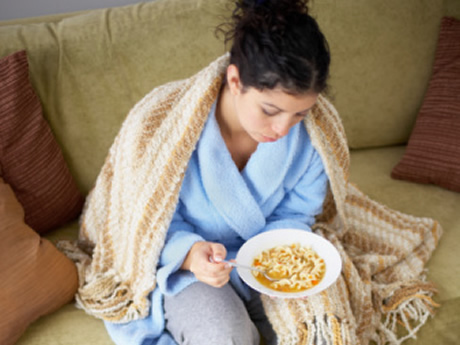 It's a Comfort Food and Can Make You Feel Better When Ill.
This is due to being high in nutrients and easy to digest.
Most Soup is Affordable and Easy to Make. There are loads of great soup recipes containing only a few ingredients, and the preparation process usually involves nothing more than dicing, sautéing, or maybe a little pureeing.
Most Soup Recipes Can Be Time-Savers as Well (don't you LOVE that?). Because most soup recipes adapt well to slow cookers, they can be true time-savers. Make in the morning, eat in the evening.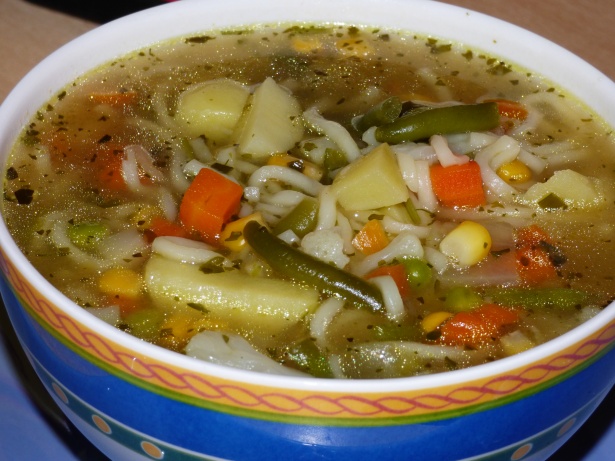 All this said, however, for any sort of health benefit and weight loss, you do want to be sure you choose the right soup, starting as stated above with homemade. But going to specific types, for instance, cream-based soups (such as New England clam chowder), are less healthy than broth-based choices (such as a vegetable noodle) because they can be high in fat and calories.
I'll close this soupy dissertation with a recipe for one of the most filling, most delicious, and most healthy soups out there. This gem calls for lentils and plenty of veggies, especially kale. The recipe does use sausage, but I've omitted that many times and it's still a tasty and hearty soup.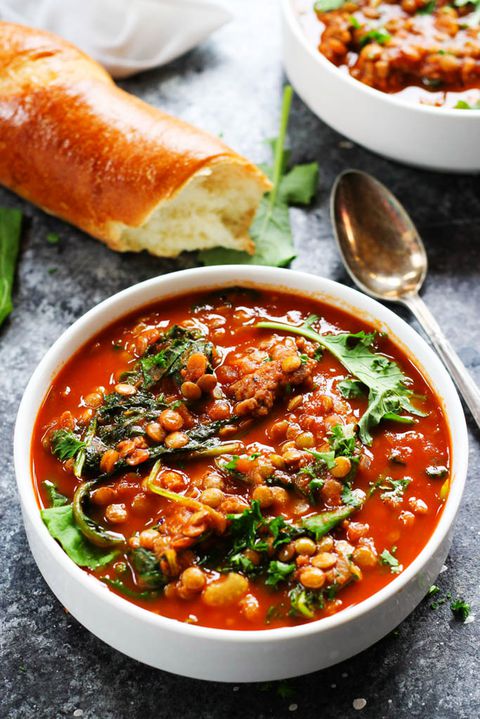 HEARTY SAUSAGE, KALE, AND LENTIL SOUP
1 pound mild Italian sausage
1 medium yellow onion, diced
2 celery stalks thinly sliced, with leafy tops
2 cloves garlic minced
4 cups bone broth, OR chicken stock OR vegetable stock
2 cups dried lentils
½ teaspoon crushed red pepper flakes
1 (15 ounce) can diced tomatoes
1 cup sliced mushrooms
5 cups loosely packed baby kale
2 teaspoons red wine vinegar
1/3 cup chopped fresh parsley
Salt to taste
Pepper to taste
In a large Dutch oven or heavy pot, cook sausage over medium-high heat until the meat crumbles and begins to brown, about 5 minutes. Add onion, celery and garlic and cook until softened, about 5 minutes.

Add stock, lentils, red pepper flakes and tomatoes and bring to a boil. Reduce to a rapid simmer, partially cover, and cook until lentils are tender, 30-35 minutes.

Add kale and simmer, uncovered, until tender, 2-3 minutes, Stir in vinegar and season with salt and pepper, to taste. Sprinkle with chopped parsley before serving.
Add Recipe to Cook'n
Sources:
www.flickr.com
www.active.com
www.brit.co
www.publicdomainpictures.net
www.platingsandpairings.com

Alice Osborne
DVO Newsletter Contributor since 2006
Email the author! alice@dvo.com