Alternatives for Single-Use Plastic Straws
If you live in California and can't seem to find a plastic straw for your beverage, there are actually plenty of great alternatives that you might not be aware of. They are either completely biodegradable or are totally easily re-washed again and again. Here are some of the best alternatives so you can do your part to lessen your carbon footprint in the world. (You can find all of these options from various sellers on Amazon).
Stainless Steel Straws
Stainless steel straws are my favorite kind of straw. The set I got came with different colored silicone toppers for easy personalization and a handy cleaning brush to clean the inside.
Kid-friendly Silicone Straws
Silicone straws are really great for kids (including teething toddlers) and they are durable, dishwasher-safe and extra flexible. You can find plenty of options easily on Amazon as well.
Glass Straws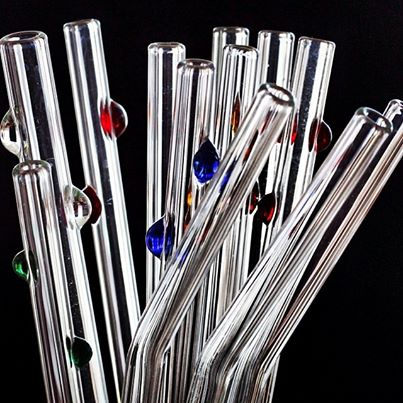 Glass is a really fantastic alternative to plastic straws. If the thought of it breaking worries you, just know that the glass is seriously durable--it's made out of borosilicate--the same kind of glass in your Pyrex dishes. These straws are both freezer and dishwasher safe and come in clear, colored, bent, or straight varieties.
Paper Straws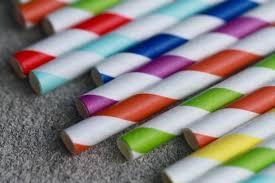 One of the most popular options that restaurants are using instead of plastic are paper straws. They are flexible and durable--no need to worry about soggy paper--and completely compostable. The brand Aardvark's paper straws (made in the United States) decompose in just under 90 days.
Bamboo Straws
Bamboo is another great reusable, all-natural option. With the StrawFree brand, you can find them in four different sizes--from extra large for smoothies and bubble tea to short and narrow for cocktails. They are handcrafted and cut from locally harvested organic bamboo, which is one of the fastest-growing and renewable plants on the planet.
Sources:
www.flickr.com
www.marthastewart.com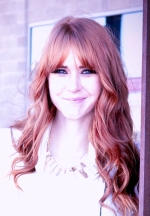 Mary Richardson
Weekly Newsletter Contributor since 2014
Email the author! mary@dvo.com