Game Changing Lunchtime Grain Bowls
I really struggle with easy, delicious and nutritious lunches for myself! This week, I decided to add lunches into my meal plan and it has been a game changer. Instead of dreading lunchtime, or skipping it all together, I look forward to it and savor the meal! I have eaten a grain bowl the last 5 days for lunch and after the first day of prep work, they came together in about 5 minutes and have been a highlight of my day. Pinterest is a great resource to get ideas for various grain bowl options and inclusions. I'll start us out with my very first grain bowl, then you can adjust it and get creative from there!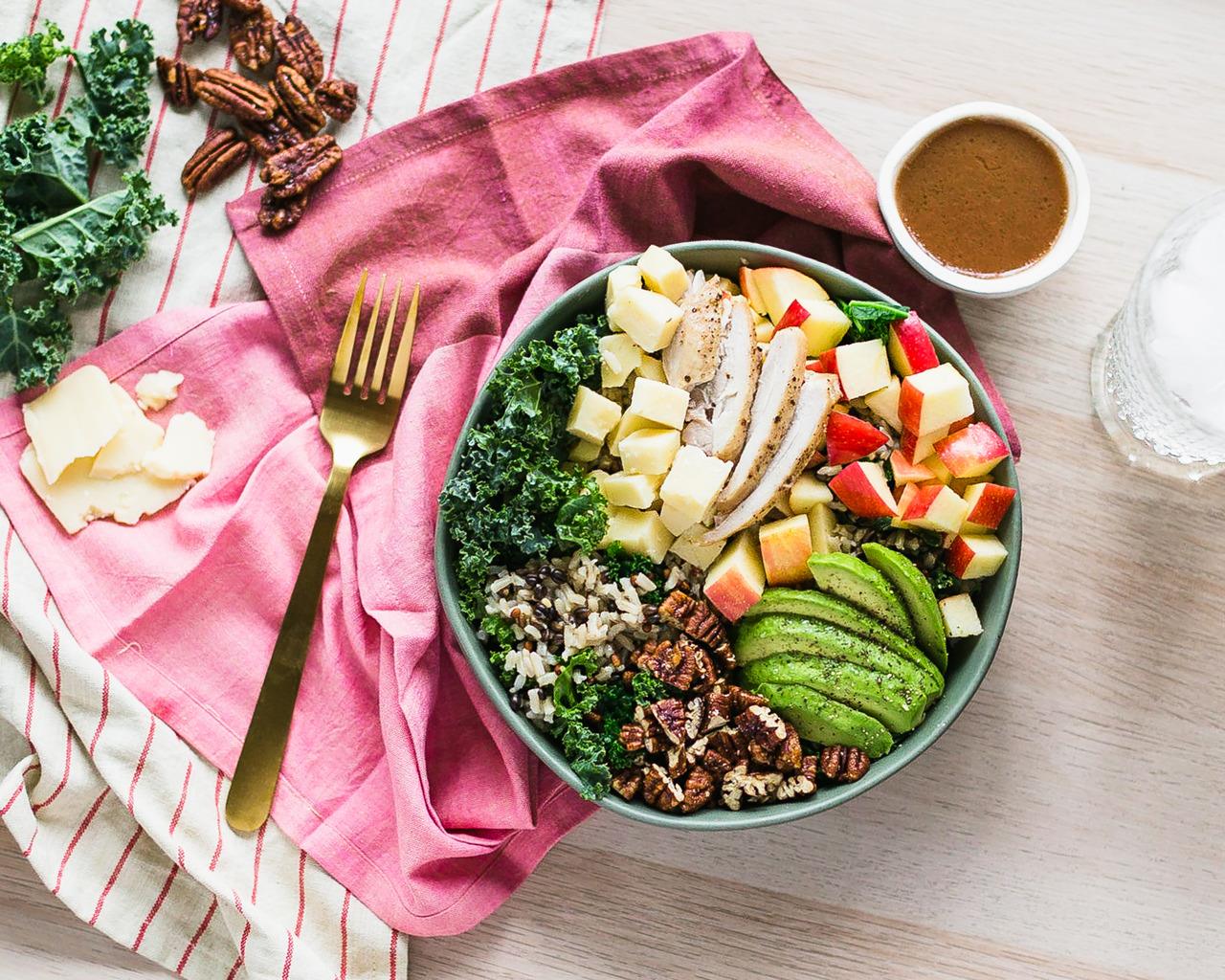 Shopping and Preparation List for 1 week of grain bowls:
1 package quinoa
2 sweet potatoes
4 avocados
1 package feta cheese
2 honeycrisp apples
1 rotisserie chicken
3+ cups chicken stock
balsamic glaze
On the first day, you'll need to cook the quinoa for the week. I boiled 3 cups of chicken broth which I think is a must for making good quinoa. You can make it with water, but the chicken broth really makes it in my opinion! Add 1.5 cups of rinsed quinoa to the boiling 3 cups chicken broth. Cover and let simmer for about 13-15 minutes.
While that is going, I peel and cube both my sweet potatoes and steam them in the microwave for about 5 minutes. They should basically be cooked through, but I just pan fry them in some olive oil and sea salt to give them a little color and crisp up the sides! Chop up a crisp, flavorful apple. My favorite is Honeycrisp, and I like Jazz apples too! It's important to use quality ingredients as you're eating most of these foods raw and the quality really affects the overall outcome. Shred up some rotisserie chicken and slice/salt an avocado!
To assemble the grain bowl, start with about a cup of quinoa mounded in the center. Then place your cubed sweet potato, chicken shreds, apples, salted avocado (the best part!) and a few spoonful's of feta cheese. I like to dress it with a balsamic glaze, which is basically a syrup version of balsamic vinegar.
Once you've gotten comfortable with the idea of a grain bowl, you can substitute any of it out! Try a rice blend instead of quinoa, add in black beans or olives if you love those or have them on hand! You can make Mexican or Mediterranean themed bowls too! I am eager to try a Greek bowl with red onion, olives, bell pepper and feta! Some other ideas for food to include could be cilantro, shredded lettuce, kale, spiral cut carrots, almonds or pecans, or hard boiled eggs! The options are endless! Here is the recipe for another great quinoa bowl combination that is so delicious!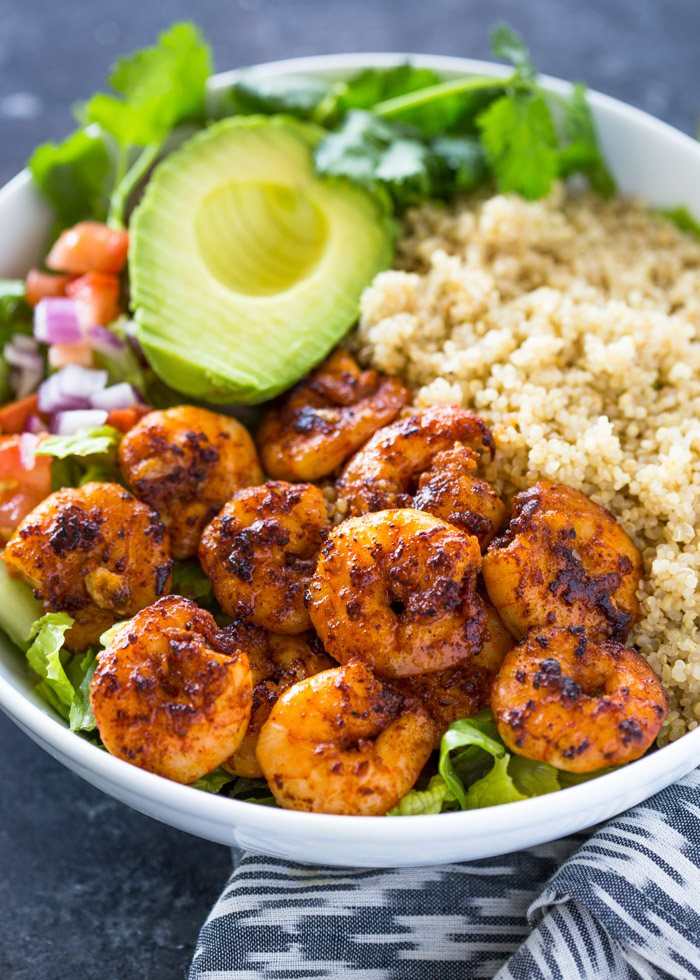 Add Recipe to Cook'n
I have a nice wide and shallow bowl I eat mine in, which makes the meal feel even more elevated. You can obviously prepare this in any kind of bowl, but if you really get into them I'd suggest finding a dish you're excited about. I promise it affects how good the meal tastes!!
This is also a great meal to bring in to a friend, or deliver after a new baby is born. I am eager to pack this meal in a Tupperware to the playground and could even pre-portion these out at the beginning of the week if I want to! Let me know if you try a grain bowl and tell us what you include!
Sources:
https://www.pinterest.com/pin/ARi2iDpKb1WPTZKr955onjvXGDSUqE7CAuJgSkdHPxTr41gAA1w23d8/
https://gimmedelicious.com/2017/11/05/avocado-shrimp-quinoa-salad-bowls/

Stefanie Hathaway
Monthly Newsletter Contributor since 2016
Email the author! stefanie@dvo.com