Thanksgiving Leftovers and What to Do with Them!
Hooray for Thanksgiving! The best day of the year to eat. And sometimes after Thanksgiving we still eat, and eat, and eat… By about day 4 or 5 of Thanksgiving leftovers, we are ready for something new. Here are some fun ideas to creatively use up those Thanksgiving leftovers.
Turkey – Turkey is probably the easiest leftover to use. Turkey meat can be used in soups, casseroles, pot pies, salads, and even tacos. Or you can try my delicious and super easy Barbeque Turkey Sandwiches (recipe at the end).
Cranberry Sauce – Cranberry sauce is one of my favorite Thanksgiving leftovers. I love to spread cranberry sauce on deli meat sandwiches; especially with a little cream cheese. You can also add cranberry sauce to yogurt, oatmeal, smoothies, or even as a topping for vanilla ice cream. A little cranberry sauce added to homemade whipped cream can make a fun, festive topping for hot cocoa, cider, pie, etc.
Mashed Potatoes – Shepherd's Pie, anyone? That is the first thing I get excited to make with leftover mashed potatoes. Mashed potatoes make a yummy topping on meatloaf as well as other casseroles. There are many bread, roll, doughnut, and other pastry recipes that use mashed potatoes. In my Internet searching, I came across several recipes for potato dumplings that looked intriguing and yummy.
Sweet Potatoes – Like mashed potatoes, sweet potatoes can be added to many bread and pastry recipes. You can make sweet potato pancakes by mixing an egg or two with some leftover, mashed sweet potatoes and then frying them on the gridle. Sweet potatoes can be added to thicken chilis or stews. Sweet potatoes can also be used in burritos, quesadillas, and other Mexican-inspired dishes.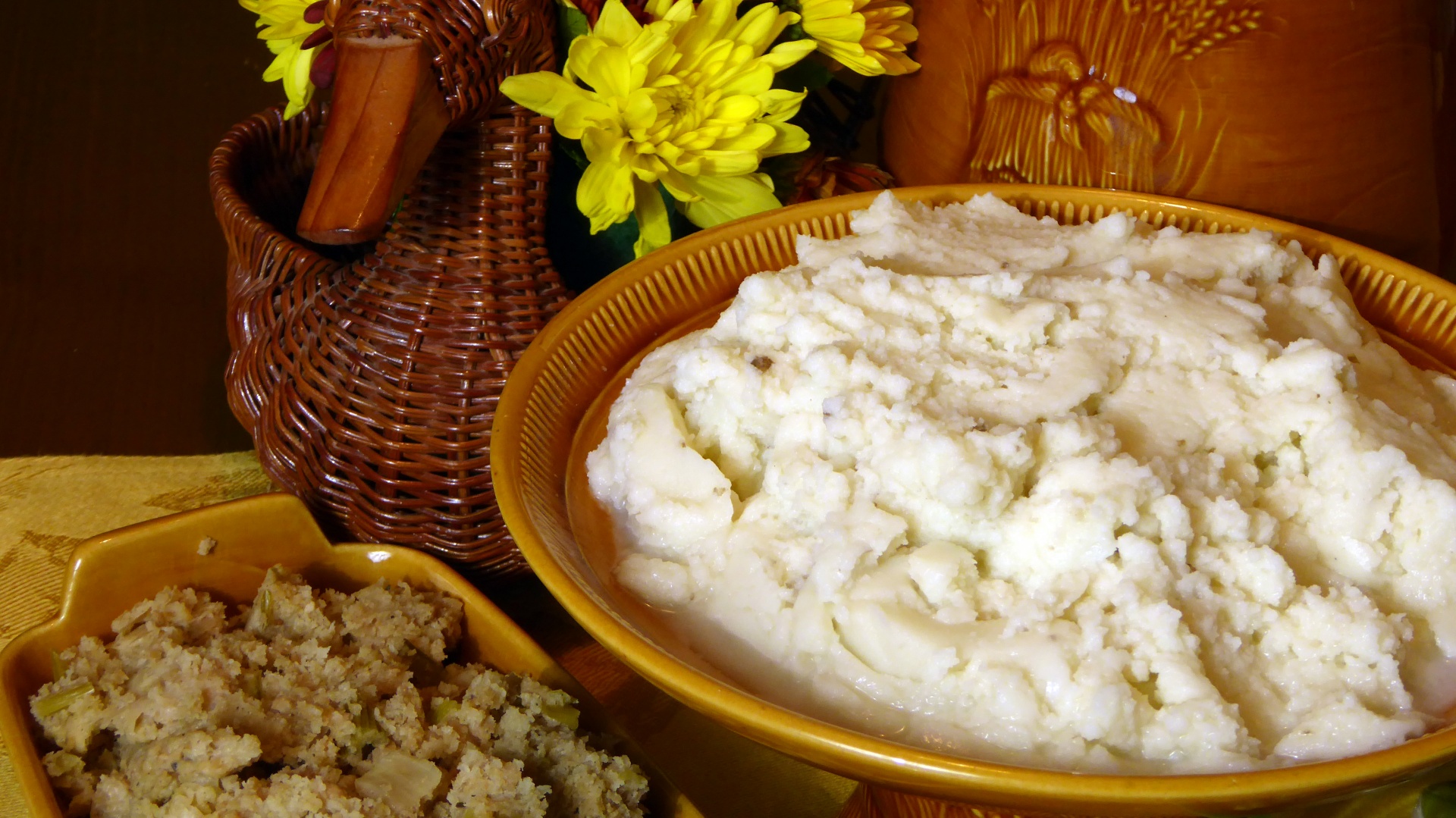 Stuffing – Stuffing is, in my opinion, the most difficult leftover to work with. But believe it or not, there are some great recipes and ideas for using up stuffing too. Apparently, stuffing can be used to stuff more than just birds. You can make stuffing-stuffed peppers, mushrooms, and meatballs. Stuffing can be turned into breakfast foods like breakfast hash and stuffing baked eggs. Stuffing also can be delicious on top of some casseroles and dishes like chicken cordon bleu.
I am now looking forward to using my Thanksgiving leftovers this year! How about you? What else do you do with Thanksgiving leftovers?
Have a very happy Thanksgiving!
"Leftover" BBQ Turkey Sandwiches (Yields 4 Sandwiches)
1-2 lb of leftover turkey meat
12 oz of barbeque sauce
4 hoagie sandwich rolls
4 slices of provolone cheese
4 slices of turkey bacon, cooked
1 avocado, sliced
Small red onion, sliced
Directions:
Mix turkey leftovers with barbeque sauce in a pan on the stove. Heat over medium heat until the turkey is warmed through. While turkey is heating, turn on the oven broiler to high. Place the hoagie sandwich rolls, open-faced, on a baking sheet. Put a slice of cheese on each roll. Put the rolls in the broiler for 2-3 minutes until toasted… (Make sure you check the rolls regularly to prevent them from burning). Put some of the barbequed turkey mixture on each roll. Top with a slice of turkey bacon, avocado and red onion slices. Eat and enjoy!
Add Recipe to Cook'n
Sources:
http://allrecipes.com/recipes/15335/holidays-and-events/thanksgiving/leftovers/
https://cookthestory.com/uses-leftover-cranberry-sauce/
https://www.tasteofhome.com/collection/ways-to-use-up-leftover-mashed-potatoes/view-all/
https://www.thesimpledollar.com/ten-smart-ways-to-use-leftover-sweet-potatoes-smart-staple-strategies-5/
http://www.goodhousekeeping.com/holidays/thanksgiving-ideas/g2763/leftover-stuffing-recipes/

Cristina Duke
Monthly Newsletter Contributor since 2014
Email the author! cristina@dvo.com