Beans Really Are a Magical Fruit!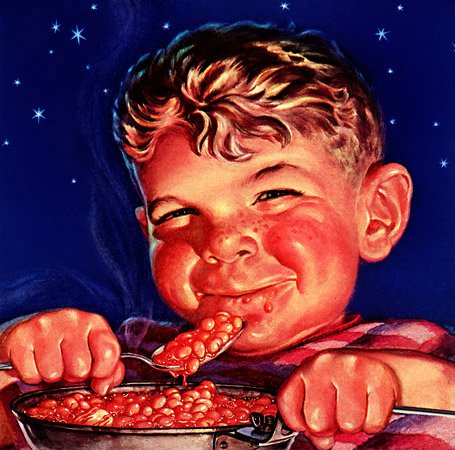 Beans. It's what's for dinner often during the winter. And for good reason, too. First, beans are one of the healthiest foods around.
For instance, they are high in antioxidants, fiber, protein, B vitamins, iron, magnesium, potassium, copper and zinc. Massive amounts of research show that eating beans regularly can decrease the risk of diabetes, heart disease, colorectal cancer, and helps with weight management.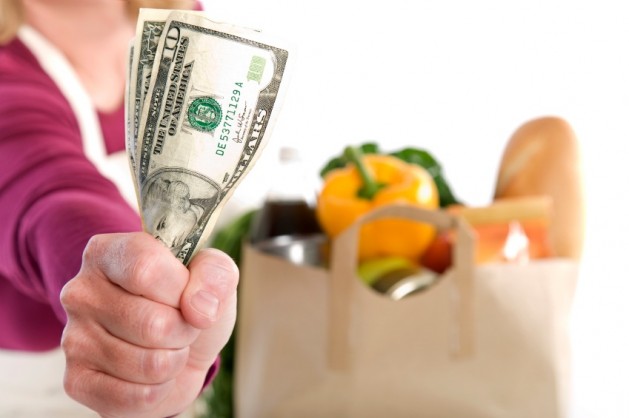 And added to their health factor is how affordable they are. How many of us over the years have resorted to more bean-centric meals during the month to cut down on the grocery budget? This tactic was always my "go-to" when having to deal with unexpected expenses. Or when I needed more grocery money for our upcoming Thanksgiving meal ingredients.
To top it all off, consider how versatile beans are. Deena Shanker, staff writer for www.buzzfeed.com, focused on this in her article about delicious things you can create with beans. Read on for 3 amazing (and tempting) ideas. Even you seasoned Cook'n readers may just find a new purpose for beans in this list.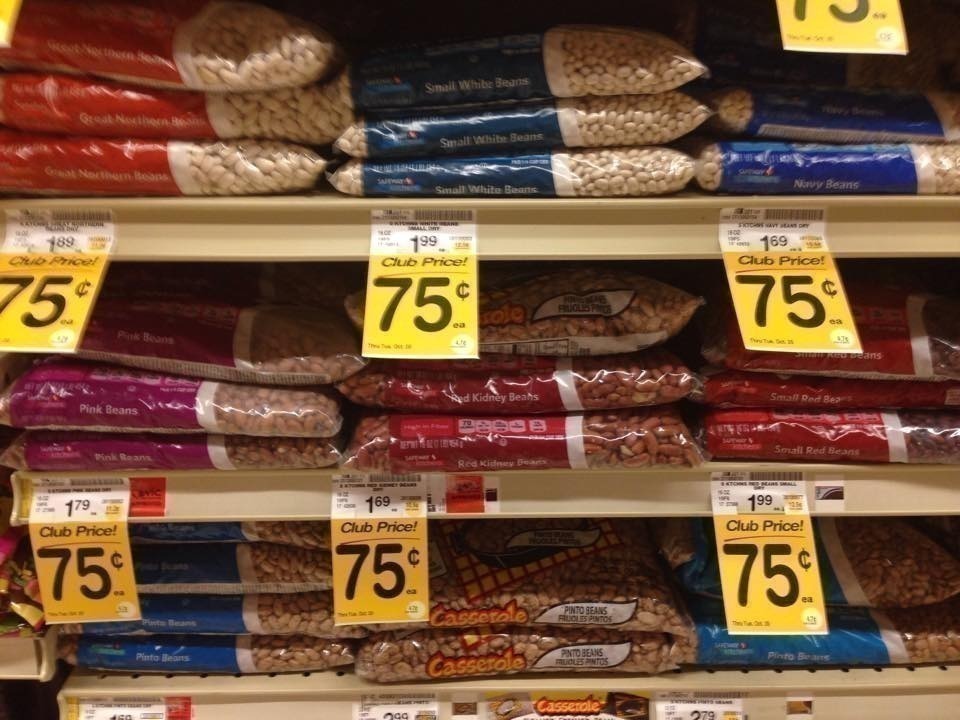 So if you're looking to increase the health factor in a few meals, need a little extra money this month, or just want to add some new recipes to your repertoire, look no further than beans!
For starters, here's a new twist on an old theme. We all know and love bean dip. But shake it up a bit with this easy yet scrumptious recipe: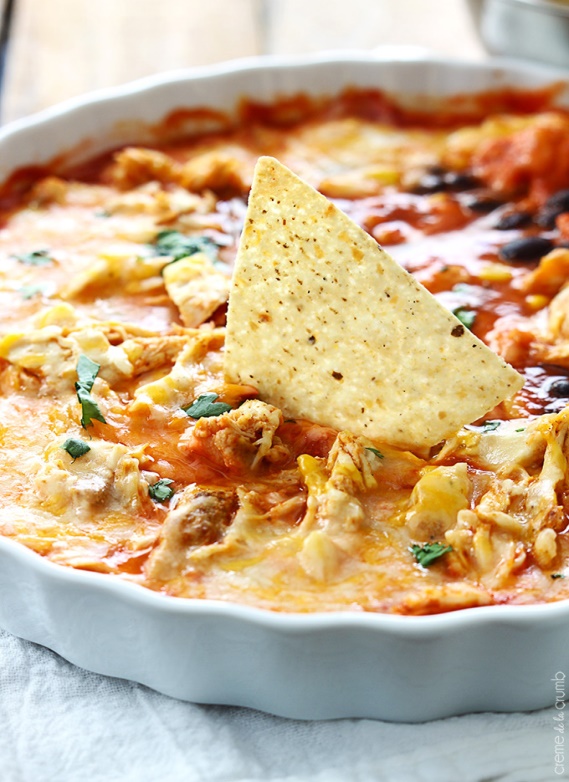 CHICKEN ENCHILADA DIP
1 small can red enchilada sauce
1 chicken breast, cooked and shredded (rotisserie chicken or slow-cooked chicken works well)
1 (15 ounce) can black beans, drained and rinsed
1 cup frozen corn, thawed
2 tablespoons taco seasoning mix
1½ to 2 cups shredded Mexican blend cheese (cheddar or jack cheese would work well too)
⅓ cup cilantro, roughly chopped
Tortilla chips for serving
Preheat oven to 400 degrees. Pour enchilada sauce into a casserole dish or shallow baking dish (a pie dish works well too). Add black beans, corn, and shredded chicken. Sprinkle taco seasoning over whole dish. Top with cilantro, then shredded cheese.
Bake 15-20 minutes until cheese is bubbly and begins to brown. Serve with tortilla chips.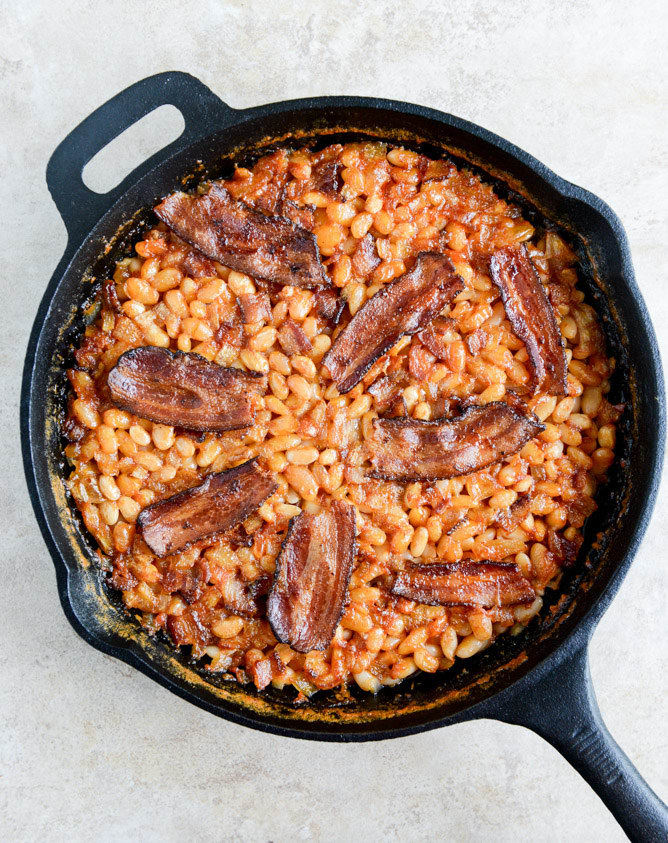 Moving from black beans we go to white beans. This hearty dish, Skillet Baked White Beans, is meant to be eaten atop a fried egg on buttered toast.
First you roughly chop 3 slices of bacon and fry it; pour a little of the fat off then add some chopped onion (about 2 or 3 tablespoons). Cook until the onion is softened and the bacon is crispier, about 5 to 6 minutes. Stir in a clove of chopped garlic and cook for another minute. Stir in brown sugar, vinegar, molasses, and mustard (to your taste, but 1 tablespoon of each is good), then add paprika, salt and pepper (to taste).
Stir until the sugar dissolves and everything is combined. Add 1 can of cannellini beans and 1 cup of chicken stock, stirring to mix. Bring the mixture to a boil and simmer for 5 to 10 minutes. Place the remaining bacon strips directly on top of the beans (you can cut them in half if you'd like).
Place the skillet in the oven and cover it with a lid or tent it with aluminum foil. Bake for 2 hours in a preheated oven (325 degrees F, or even a bit longer so the beans can soak up the liquid. Taste before serving and season additionally if needed.
Add Recipe to Cook'n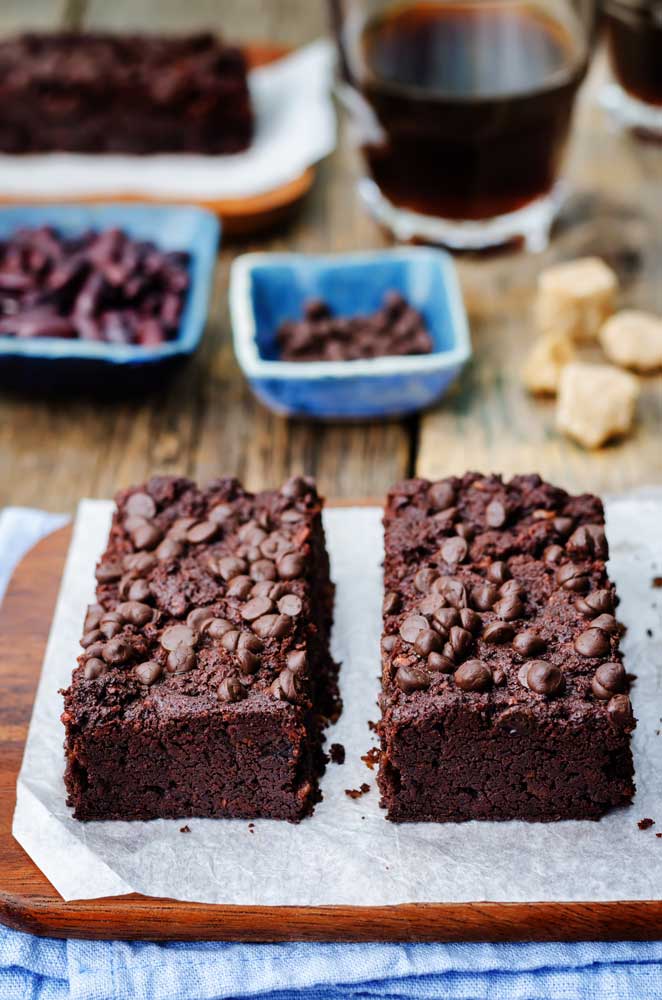 Finally, here's one you may already be familiar with. But some recipes for this are better than others. This one's a WINNER! You can't even taste the black beans in these flourless brownies. We can thank Katie of "Chocolate Covered Katie" (www.chocolatecoveredkatie.com) for this treasure.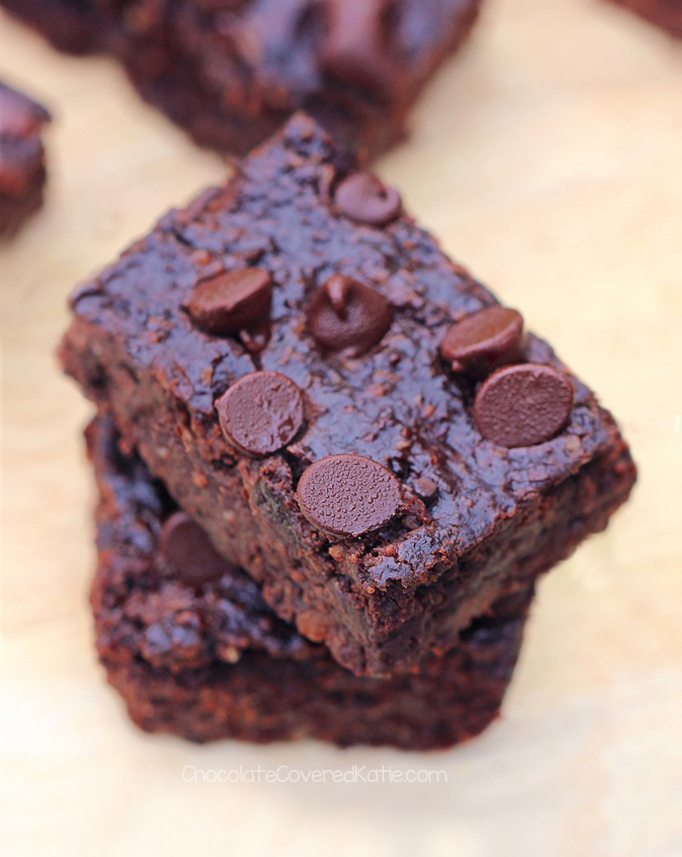 BLACK BEAN BROWNIES
(yield: 9 – 12)
1 1/2 cups black beans (1 15-oz can, drained and rinsed very well)
3 tablespoons unsweetened baking cocoa
1/2 cup quick cooking oats
1/4 teaspoon salt
1/3 cup pure maple syrup or pure raw honey
2 tablespoons sugar (or omit and increase maple syrup to 1/2 cup)
1/4 cup coconut oil (or melted butter)
2 teaspoons vanilla extract
1/2 teaspoon baking powder
2/3 cup semi-sweet chocolate chips
Optional: more chocolate chips, for presentation
Preheat oven to 350 F. Combine all ingredients except chips in a good food processor, and blend until completely smooth. Really blend well. (A blender can work if you absolutely must, but the texture—and even the taste—will be much better in a food processor.)
Stir in the chips, then pour into a greased 8×8 pan. Optional: sprinkle extra chocolate chips over the top. Cook the black bean brownies 15-18 minutes, then let cool at least 10 minutes before trying to cut. If they still look a bit undercooked, you can place them in the fridge overnight and they will magically firm up!
NOTE: The trick with these: serve them first, and then reveal the secret ingredient.
Add Recipe to Cook'n
Sources:
www.pinterest.com
www.stack.com
www.thecentsableshoppin.com
www.buzzfeed.com
www.lecremedelacrumb.com
www.brooklynfarmgirl.com
www.chocolatecoveredkatie.com

Alice Osborne
DVO Newsletter Contributor since 2006
Email the author! alice@dvo.com