Easy Morning Egg Cups
My husband and I are going on a tropical couples trip this spring, which has motivated me to eat a little healthier and really fuel my body instead of feed it empty calories. Dinner recipes and ideas are fairly easy to come by, and I can usually drum something up for lunch, but breakfast has presented a real challenge for me! I feel pulled in a million directions with our morning routine, and helping the kids get fed and dressed that I often just want the fastest, easiest thing in the mornings! In the past, that has been cold cereal with the rest of the family. This month I've experimented with various methods of cooking eggs which keep me full longer and don't take THAT long to make! This is by far my favorite recipe so far, I hope you like it too!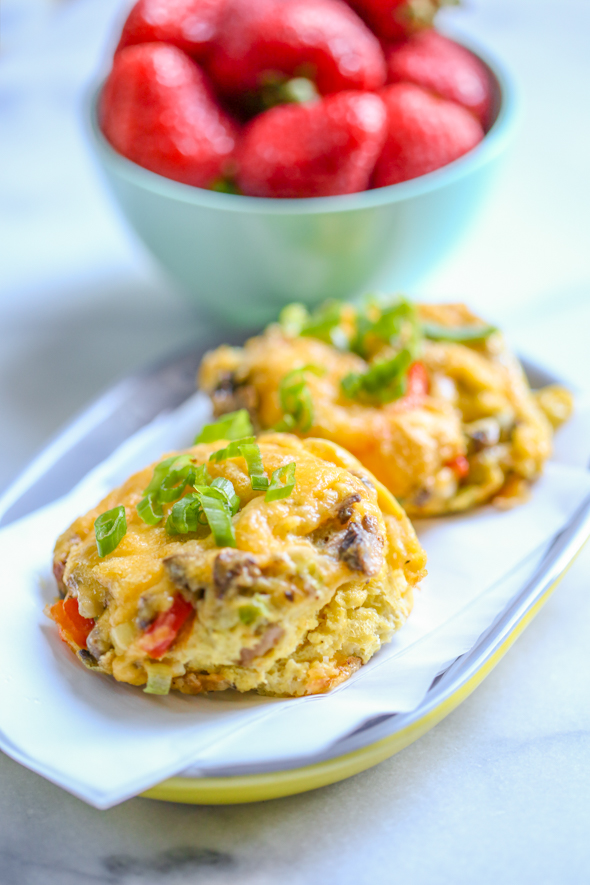 Add Recipe to Cook'n
This meal takes a little bit of prep work, but you can chop everything ahead of time, or even freeze the baked egg cups. Start by getting out all your ingredients and chopping them into fairly small pieces. Cut and combine the mushrooms, red bell pepper, green onion and bacon. Make sure you use the full ½ cup of green onion, for me, this makes the dish! Also, I use precooked bacon, or bacon bits which saves me a step and some dishes!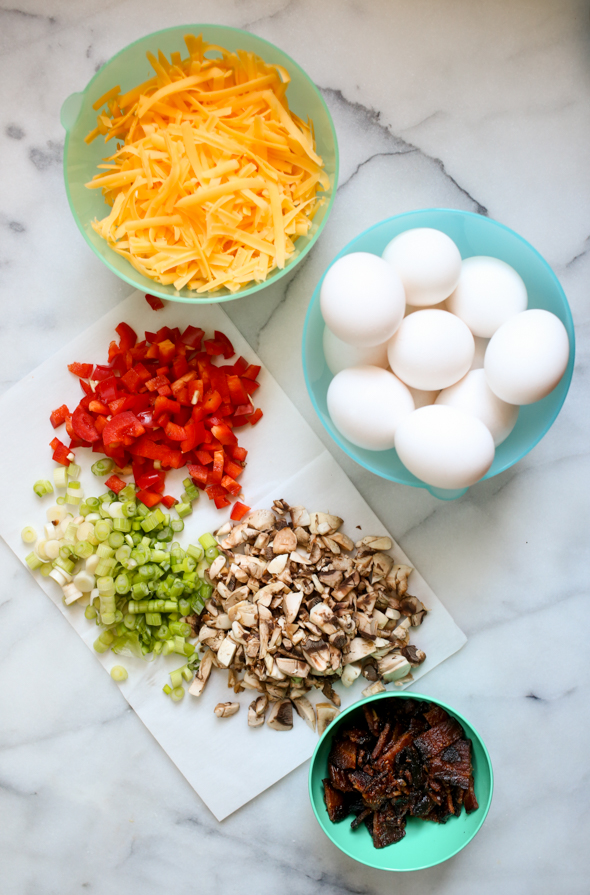 Next, whisk together the eggs, salt, Tabasco and salt. Grease your muffin tins well, and then distribute your vegetable mix among them, this will mostly fill them up! Then pour the egg mixture over the top. I don't use quite all the egg mix, just to make sure the muffin tins don't overflow.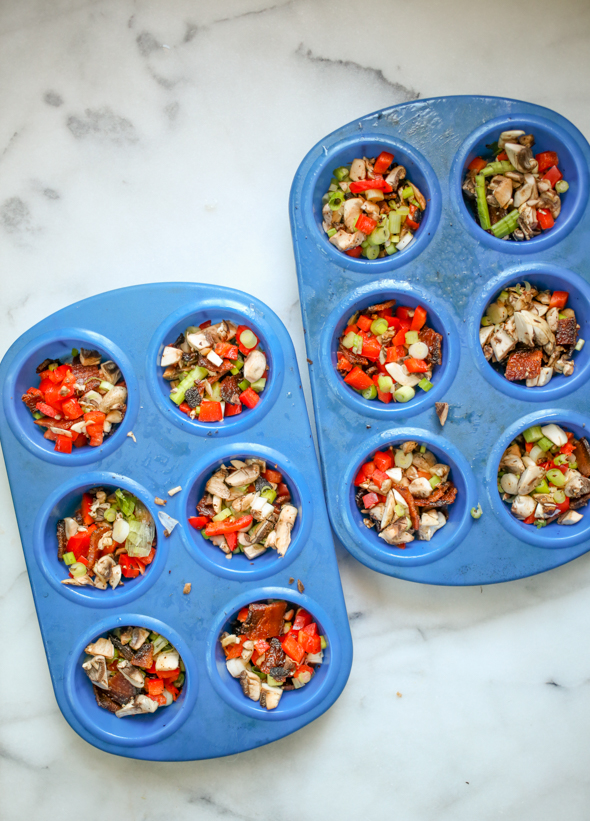 Now, top with shredded cheese and bake for 15-20 minutes until cooked through! Enjoy hot or cold, and freeze to eat in the future! Feel free to play around with the cheese topping (Feta sounds so good!) or even change up the veggies to use what you have on hand. You are in charge in your kitchen!
Sources:
http://ourbestbites.com/2015/10/bacon-egg-and-cheese-cups/

Stefanie Hathaway
Monthly Newsletter Contributor since 2016
Email the author! stefanie@dvo.com