5 Delicious Creme Egg recipes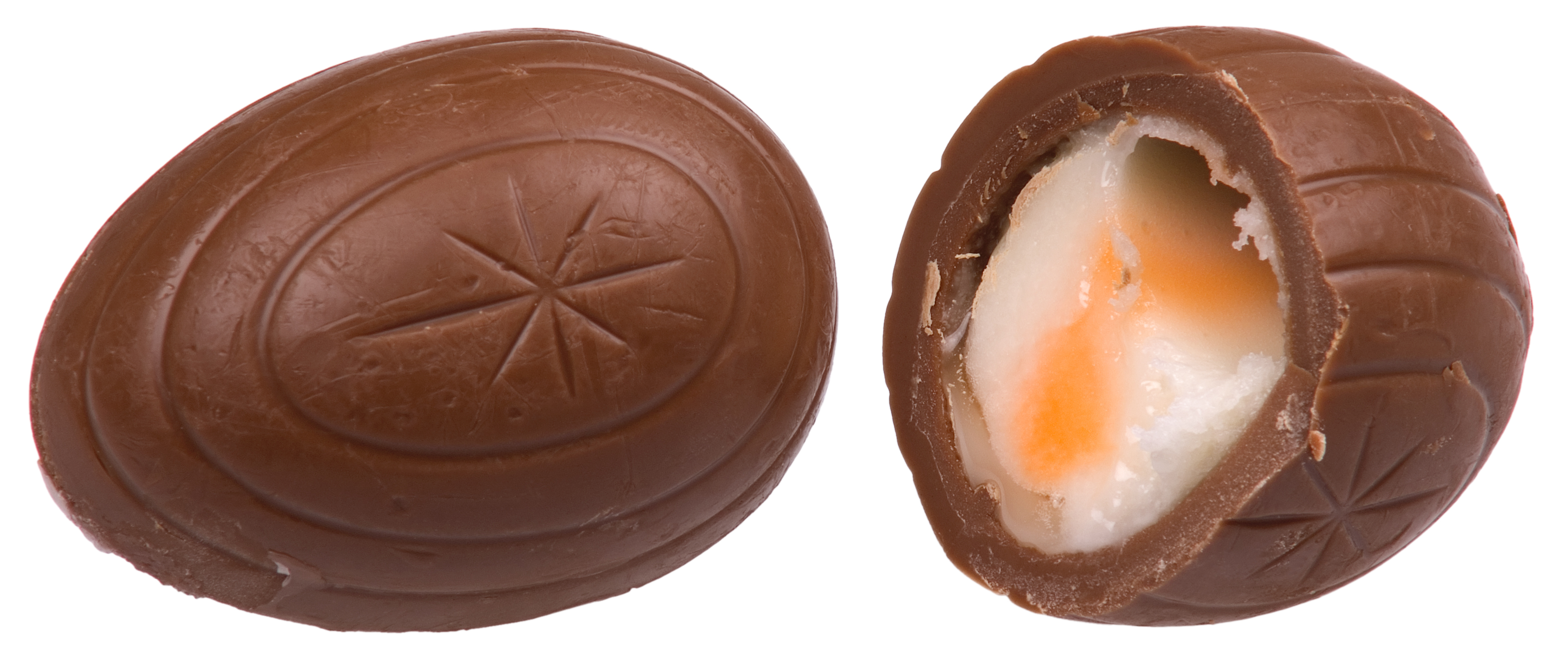 Spring is here. The birds are chirping, the ground is thawing, and the cadbury bunnies are coming out of their hiding holes to give us some delicious creme-filled chocolate eggs.
Cadbury Creme Eggs might be my favorite Easter-time treat. Eating one is like eating 50 candies all at once. The luxurious chocolate shell opens its way into a rich, gooey and creamy inside. They are so heavenly, I think they must part of the true meaning of Easter.
So, in celebration of these delightful morsels, I found a way you can use their goodness to improve other desserts for your whole family to enjoy. Here are five (5) recipes using Cadbury Creme Eggs.
1 Cadbury Creme Milkshake
First up we have a good recipe for the abnormally warm days of spring. This milkshake is guaranteed to cool you down and make your taste buds jump for joy.
30 min Prep Time
30 min Total Time
Ingredients
2 tablespoons corn syrup

1 tablespoon unsalted butter, softened

1/4 teaspoon vanilla extract

Pinch of salt

3/4 cup powdered sugar

1 cup chocolate ice cream

1/2 cup milk

One Cadbury creme egg

Whipped Cream

1/4 cup heavy whipping cream

2 tablespoons powdered sugar

1/2 teaspoon vanilla extract
Instructions
In a mixing bowl, beat together the corn syrup and butter until smooth. Beat in vanilla, salt, and powdered sugar.

In a blender, add the ice cream, milk, and fondant cream (the corn syrup mixture). Blend until smooth. Pour into a glass.

For the whipped cream: Beat the whipping cream for a few minutes or until it starts to thicken. Slowly add in the powdered sugar then the vanilla. Beat until stiff peaks form. Pipe on top of milkshake. Crack open the Cadbury creme egg and garnish on top.
Add Recipe to Cook'n
2 Cadbury Creme Cheesecake
What can make a cheesecake even better? Some Cadbury eggs of course! This recipe will make a great addition to any spring/Easter party.
Ingredients
280g Chocolate Graham Crackers

140g Butter (Unsalted), melted

560ml Heavy cream, lightly whipped until it forms soft peaks

140g Icing Sugar, sifted

2 x 280g Tubs of Cream Cheese (Full fat)

Juice of half a lemon

275g Mini Cadbury's Creme Eggs (about 3 small bags)

3 or 4 Full size Creme Eggs to decorate

60g Milk Chocolate

120g White Chocolate

Yellow Food Colouring
Instructions
Crush the graham crackers until they look like lumpy sand.

Mix with the melted butter and press into your 7" tin.

Chop the mini Creme Eggs each into quarters.

Combine the whipped cream, icing sugar, cream cheese, lemon juice and chopped mini Creme Eggs. Fold in gently until fully combined.

Smooth on top of the graham cracker base and flatten the top with the back of a spoon or a palette knife if you have one.

Chill for 3 hours or even better, overnight.

Use knife tip to remove the cheesecake from the tin.

Melt your milk chocolate in a glass bowl over a pan of boiling water and allow to cool very slightly before drizzling over the cake in zigzags.

Melt your white chocolate in the same way, drizzle half of it onto the cheesecake.

Colour the white chocolate that is left with a tiny amount of food colour. Add more until you reach a yellow you're happy with, then drizzle this over too.

(You can prep all of the chocolates, pop them into piping bags and drizzle alternately if you prefer.)

Cut your large Creme Eggs in half and use to decorate the top of the cheesecake.
Add Recipe to Cook'n
3 Cadbury Creme Brownie Bites
Want something a little more warm for those rainy spring days? Make some creme egg brownie bites. These gooey morsels will melt in your mouth and send your tastebuds to heaven.
Makes 24 Brownie Bites
Total time: 40 minutes
Ingredients
Mini Brownie Bites
1 box brownie mix

2 Cadbury Creme Mini Eggs 12-Pack
Vanilla Buttercream Frosting
1 cup butter, softened

4 cups powdered sugar, SIFTED

¼ teaspoon salt

1 tablespoon vanilla

2 tablespoons milk

4 drops of yellow food coloring

sprinkles
Instructions
Mix the box brownie mix according to the package directions.

Spray a mini muffin tin with non stick spray.

Fill each tin with 1 teaspoon brownie batter.

Bake at 350F degrees for 11 minutes.

Remove from the oven and let cool 2 minutes.

Press an unwrapped creme egg into the center of each brownie bite.

Let cool another 2 minutes.

Place on a wire rack and let cool completely.
For the frosting:
Mix the softened butter on medium speed with an electric or stand mixer.

Beat for about 3 minutes until smooth and creamy.

Add powdered sugar, milk, vanilla extract, and salt. Increase to high-speed and beat for 3 minutes.

Add 4 drops of yellow food coloring and stir until fully colored.

Frost cooled brownie bites (I used Wilton 32 piping tip) and sprinkle sugar sprinkles on top.
Add Recipe to Cook'n
4 Cadbury Creme Pinata Cake
This would be really fun for parties. Its a cake with a creme egg surprise in the middle! That way you can have your cake and eat it too!
Ingredients
For the sponge
Cadbury Creme Eggs

200g butter

275g caster sugar

1 teaspoon vanilla extract

3 eggs

275g self-raising flour

1 tsp baking powder

Pinch of salt

6 tbsp milk
For the ganache
275g dark chocolate

175g butter

1 tbsp corn syrup

250ml double cream
Instructions
Cream the butter and sugar until light and fluffy

Add the (real) eggs one at a time, whisking between each one

Stir in vanilla extract

Add the flour, baking powder and salt, then add the milk, stirring until you have a thick batter

Spread the mixture between three lines tins and bake in a pre-heated oven for 20-25 minutes

While this is cooking, you can concentrate on making the ganache.

Mix the chocolate, butter and corn syrup over a pan of simmering water. Stir until melted

The add the cream and chill in the fridge for 30 minutes

Whip the cooled ganache until it turns from dark brown to light brown

Stack two sponges on top of each other, then use a cutter to remove the centre.

Fill the hole with creme eggs and add the last layer of sponge.

Cover the whole cake in ganache and drizzle with icing. Add a cracked cream egg on top to finish
Add Recipe to Cook'n
5 Cadbury Creme Gooey Rocky Road Bars
Another gooey goodness recipe. Kids will love these and so will adults. This treat is so addictive, you'll keep on coming back for more.
Makes 24 squares
Prep time: 25 mins
Chill time: 2 hours
Ingredients
9 mini Cadbury Creme Eggs

75g butter

220g dark chocolate

2tbs corn syrup

150g graham crackers

50g mini marshmallows

180g dried apricot, chopped
Instructions
Line a 9x13in brownie tin with baking parchment and set aside

In a large heatproof bowl set over a pan of boiling water, melt the butter and chocolate together until they are smooth. Stir in the corn syrup

Roughly chop the graham crackers and mix them with the apricots and mini marshmallows

Add the dry mix into the chocolate and mix to combine. Make sure everything is well coated in chocolate or the rocky road won't stick together

Press the mixture into the tin using the back of a spatula or wooden spoon, then push in the whole Mini Creme Eggs. Space them evenly apart so there will be a small piece of egg in each square. Chill in the fridge for at least 2 hours to set

Use a sharp knife to slice into 24 squares. To keep it as solid as possible, store in the fridge until ready to eat
Top tip:
If you want to use full sized Creme Eggs instead of mini ones, simply swap the 9 mini Creme Eggs for 2 full sized ones. Follow the recipe as normal and when you get to step 5, cut up the Creme Eggs into quarters and place into the rocky road mixture – then continue as per the method!
Add Recipe to Cook'n
So there you have it. These recipes will send your love for creme eggs to a whole new level! Let me know if you try them and what you think of them in the comments!

Rhett Hildebrandt
Monthly Newsletter Contributor since 2017
Email the author! rhett@dvo.com