Friendsgiving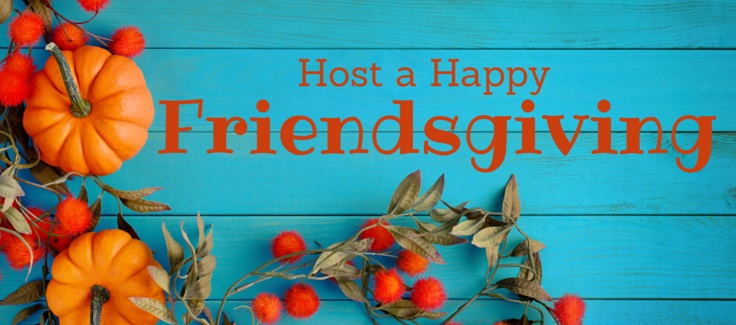 Are you far from Family during Thanksgiving this year? Or, do you have a lot of dear friends that you would love to gather together to celebrate this season with? Consider throwing a Friendsgiving party this year to enjoy time with those you love and celebrate the memories you hold together. Even if you have a Thanksgiving feast with your family you could still host a Friendsgiving earlier in the month to visit with neighbors or friends you don't see as often. Who doesn't love more yummy food and another fun get together. Keep it simple and fun and you'll want to start doing one every year.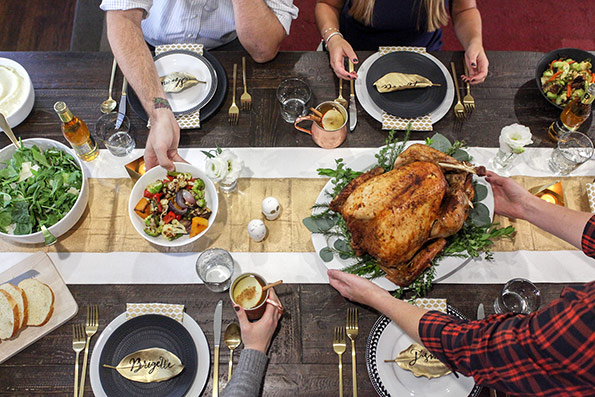 Food for a larger group can always be overwhelming. Consider doing it potluck style. Maybe you can provide the big main turkey or dish that is served and then all your friends can bring sides of rolls, veggies, desserts and such. This is a fun way to get everyone involved and to try new recipes with eachother. Just make sure you have a way to "sign up" or "assign" so you don't end up with four potato casseroles or only desserts (which for me wouldn't be a problem). Friends love to help each other out and making the meal a team effort is special for all involved.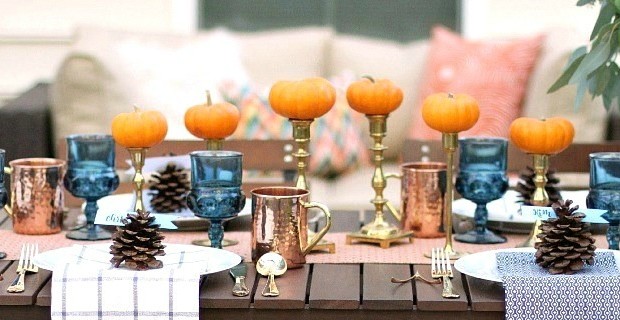 Decorating for your feast can be really easy. All you really need are some pumpkins, leaves, candles and natural decor. I love using leaves or branches from the outdoors and making it feel like you are almost out in the woods during a fall feast. Another fun way to decorate is just putting nuts in bowls or sprinkling un-shelled nuts in the center with nut crackers. Keep it natural and not overwhelming. You're doing this to be together with friends and have a good time, no need to stress about making it look perfect.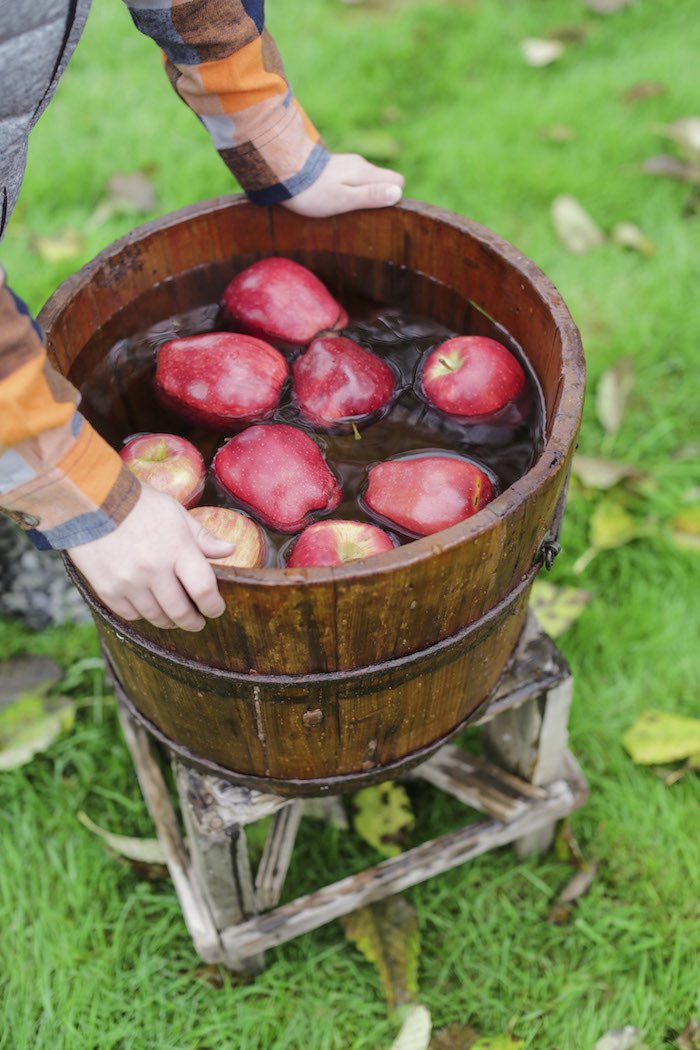 Will your friends be bringing little kiddos along? If you invite families it would be a great idea to have a few simple activities or crafts to entertain with. Some fun ideas are putting out a big bucket of apples and enjoying the classic game of bobbing for apples. This is always a hit. Or put out some fun mini pumpkins, leafs, feathers and such with glue and create some little turkeys out of them.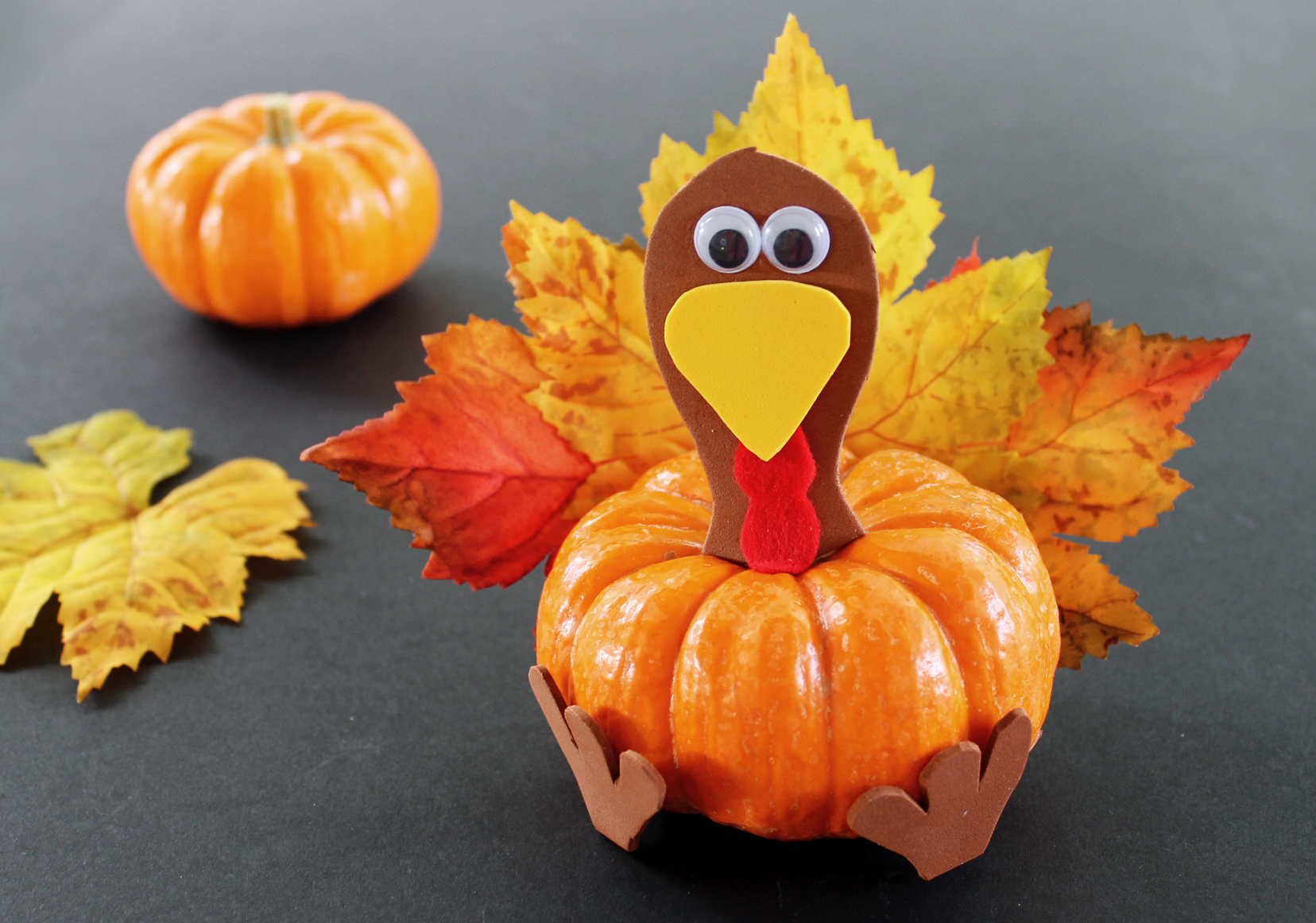 Another fun activity and tradition you can start with friends is to do turkey run. Even if it's just a little one and not a marathon it's great to be in the outdoors and together with good friends.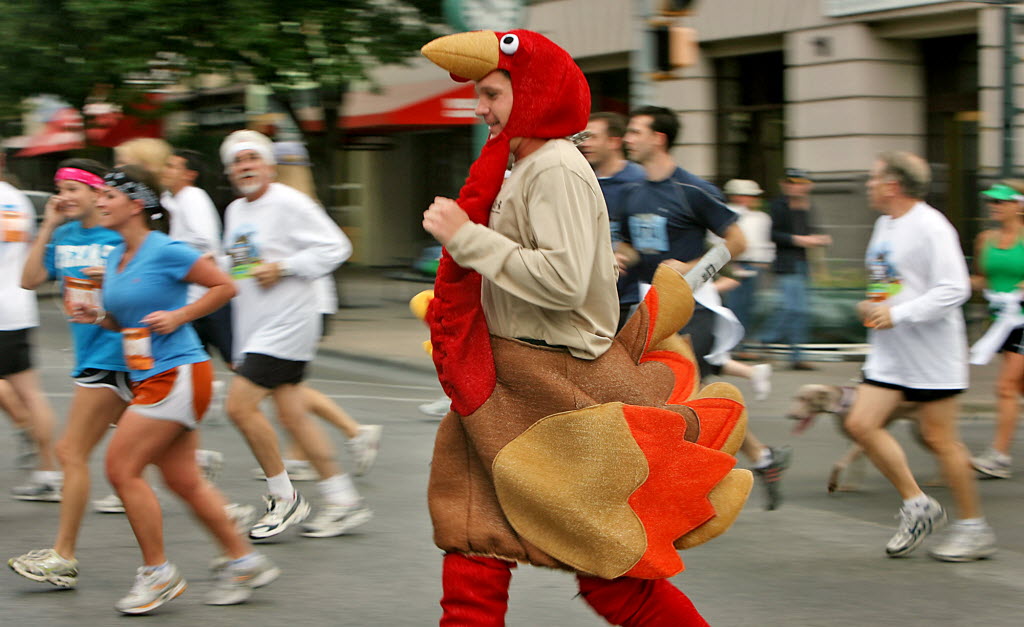 So, get planning and gather together with some wonderful friends this fall and celebrate Friendsgiving together. Cause good friends truly are one of the greatest of gifts.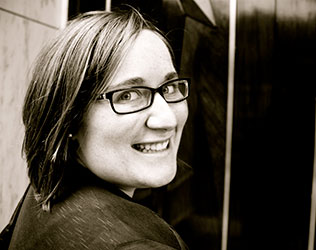 Carolyn Spencer
Monthly Newsletter Contributor since 2015
Email the author! carolyn@dvo.com