Nutty Clusters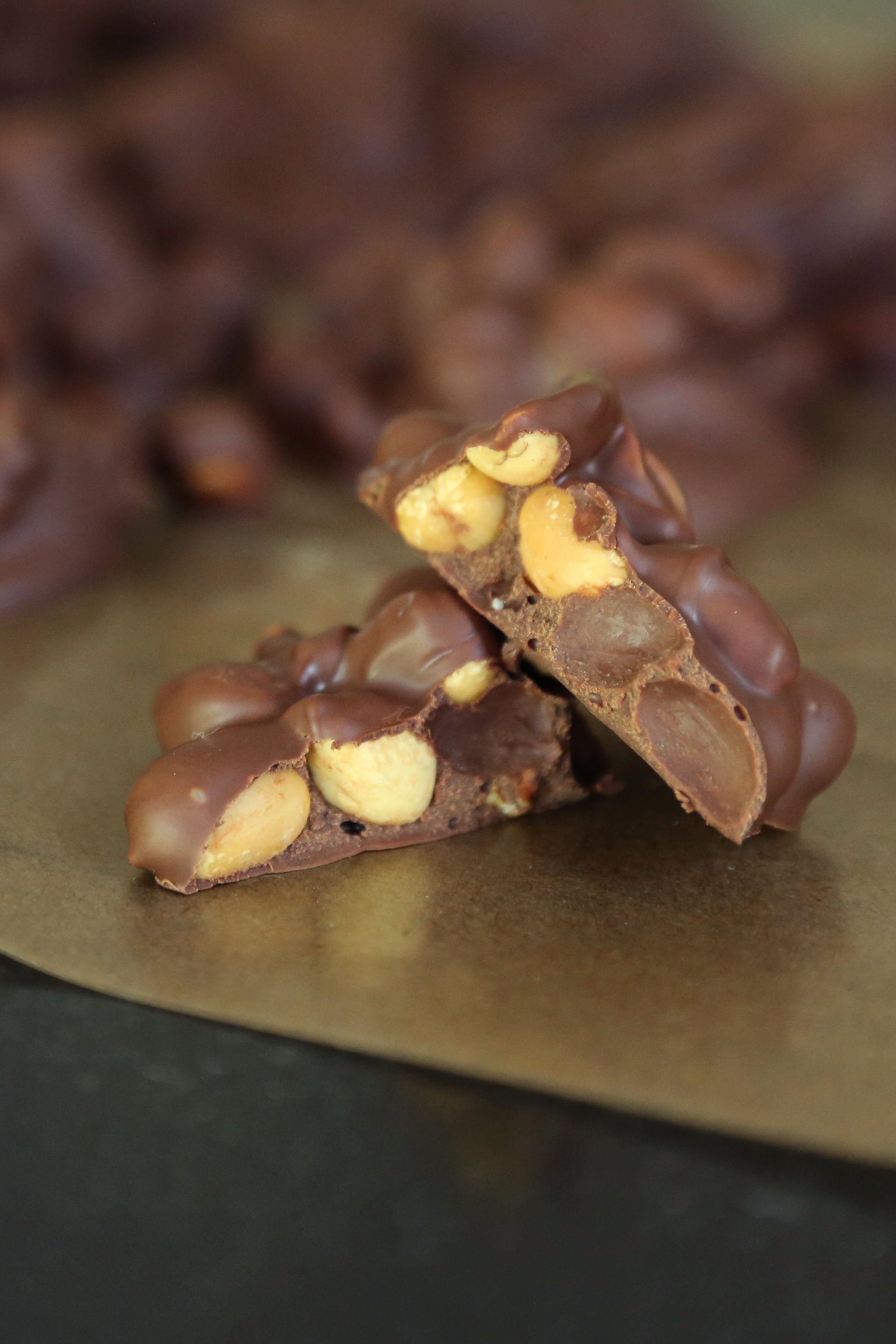 Holiday treats are brimming the feeds of Pinterest and they make my mouth water. Tis the season for the best baked goods, the tastiest desserts and heavenly smells in the kitchen. One very seasonal ingredient that seems to pop up in the fall and winter is nuts. Do you go nuts about nuts? I do. I LOVE nuts. It truly is amazing to me how many different kinds there are as well. And you can use them in so many ways in your dishes this season. One of my very favorite combos though is one of the simplest and most delectable: chocolate nuts.
Have you had a really delicious nut cluster before? Or have you ever bought a bin of chocolate covered peanuts and you just can't stop popping them into your mouth until they are all gone? That would be me. Well, let me share with you the easiest and most mess free method of making some amazing nut clusters. Use your crock pot. The greatest invention to hit the kitchen. Oftentimes melting chocolate can be intimidating because there is always the worry of burning it. Your crockpot, with a little watchful eye from you, will do the trick nicely.
This holiday season make a few batches of this awesome and quick treat and your family and friends will be thanking you. Nut Clusters make a wonderful neighbor treat in a bag or tin, they can be used on top of cakes, you can just place a bowl of them out to enjoy at a party or just fill a jar and nibble on them all holiday long.
Sometimes I like to switch up the flavor and throw some add in's to these yummy clusters. Things like; dried cranberries, coconut flakes, or extracts. You can have fun adding other dried fruits and interesting flavors or even spices to make your clusters unique and delicious.
This recipe is really versatile — use your favorite nuts or chocolates. Make it dairy-free or peanut-free, depending on your family's and friends' needs. Note that if you double the recipe, you will need to increase the cook time to 2 hours. And lets face it you'll probably want to double it every time. Happy nut eating!

Nut Clusters
INGREDIENTS
1 (12-ounce) package shelled pecans, toasted (3 1/2 cups)
1 (12-ounce package shelled walnuts, toasted (3 1/2 cups)
1 (12-ounce) jar roasted, salted peanuts (3 1/2 cups)
1 (12-ounce) package milk chocolate, like Guittard Milk Chocolate 38%
1 (12-ounce) package semisweet chocolate, like Guittard Semisweet Chocolate 66%
1/4 cup (2 ounces) bittersweet chocolate, like Guittard Bittersweet Chocolate 74%
DIRECTIONS
Layer ingredients in slow cooker. Cook on low for 1 hour, or until chocolate melts. Do not open lid. Watch time carefully — do not overcook (or else chocolate will burn and stick). After 1 hour, stir mixture.
Cook 2 minutes and then stir again.
Drop by spoonfuls onto wax paper. Let harden completely before transferring to an airtight container.
Add Recipe to Cook'n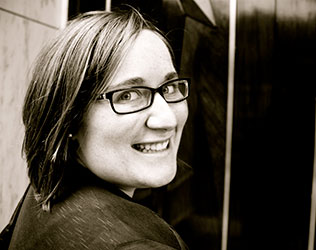 Carolyn Spencer
Monthly Newsletter Contributor since 2015
Email the author! carolyn@dvo.com