Getting Kids to Help in the Kitchen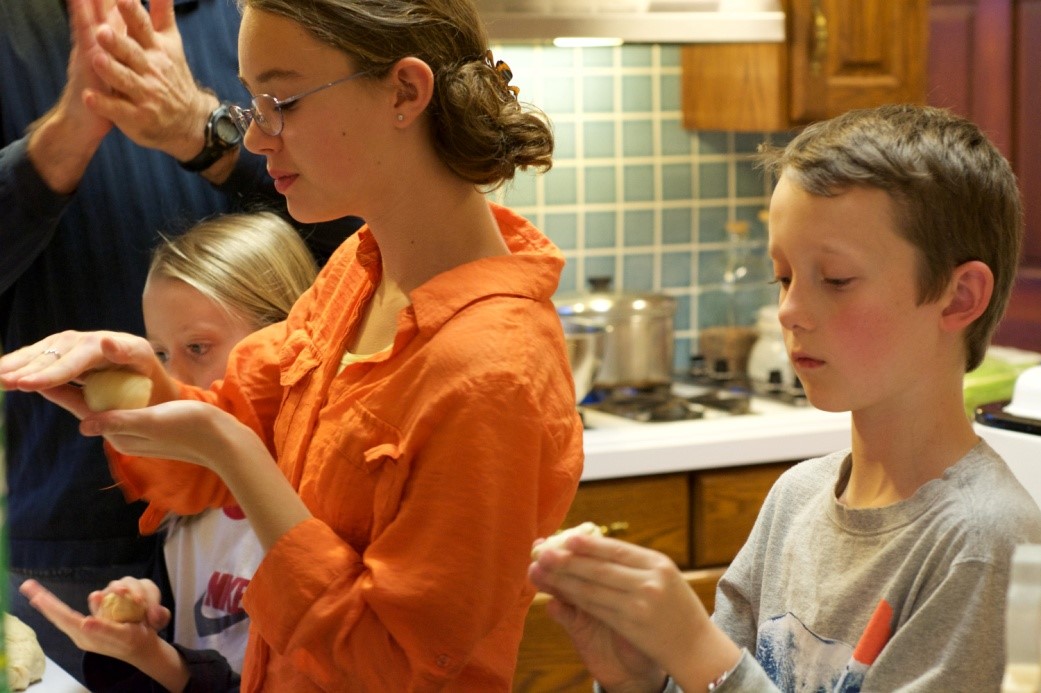 As I look at starting the New Year with some new health goals, I have realized that I want my kids to be included in my pursuit for better health, so they can look forward to a healthy life. However, as much as we all have good goals in life, we need to have a good plan to implement them. So, here are a few ideas that I have found to help get our kids into the kitchen and gain a better diet, along with ourselves.
First, we need the right tools. As a child, I remember that I was ecstatic about having a whisk and a rolling pin just my size. As I got older, I got my own pots and pans to use in the kitchen. Now, many of us don't have the space for doing that these day, so even just having an apron for each child works wonders. One of the other things that we like to do is give nifty kitchen gadgets like a popcorn popper as gifts at Christmas and for birthdays.
Second, make it fun and involve the senses. What child doesn't want to make a cupcake with colorful sprinkles on it? Or watch a blender go, making a smoothie with their favorite fruit? One thing we have gotten into lately is making bread. It can be braided, rolled, stretched, and smashed, giving a very tactile experience, like play dough, but edible when you are done (unless it gets dropped on the floor, of course :0p)
Third, don't forget to teach the basics. I know that cakes and cookies are super fun to cook, but when it comes time to make a meal and all you know how to cook is a Danish, it can be frustrating. In our family, we are currently working on learning how to cook different vegetables, make a salad, prepare fruits, and hopefully soon, some main courses. We have done it in that order so that we started with the simplest foods to prepare, and are working up to the more complicated foods. It is a good idea to give your kids some confidence in cooking before you try a complicated recipe. When I was a child, my first real cooking involved baking bread. We also doubled the batch....which led to dumping out ten cups, or was it eleven cups, of flour? I lost count. It was a tasty recipe to try, but rather a complex recipe to start with. It made it so that I lacked the confidence to get in the kitchen much for several years. (Just a note-in all fairness, my mother did have a great sense of humor about it and we still laugh about it even now. I think that I was also just a wee bit over sensitive as a child...)
And last of all, don't forget that sense of humor. So when the flour goes flying (or your kid loses count), the frosting gets eaten off the cake, and the sprinkles decorate the floor, your sense of humor can save the day and make the mistakes memorable instead of miserable. When you can do that, the kids will keep coming back over and over again to the kitchen, and get a healthy meal that they can't get anywhere else.
What tips and tricks have you used to make it fun and a good experience in the kitchen for your kids or grandkids?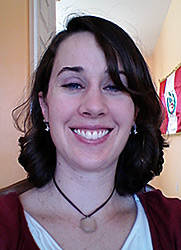 Elise Grant
Monthly Newsletter Contributor since 2014
Email the author! elise@dvo.com