Being a Chef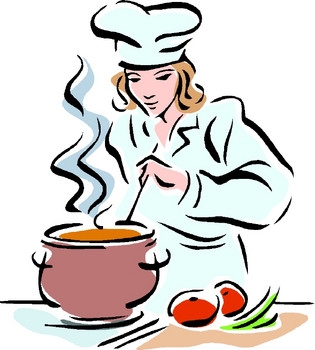 ---
Do chefs need an education beyond high school?
---
At its most basic, a chef is someone who prepares food. But this description hardly does the career credit. It is first important to understand that food preparation careers cover a broad spectrum from food preparation workers, to fast food and short-order cooks, to chefs, and executive chefs. As one might expect, that spectrum runs from individuals with little training to individuals highly trained in culinary arts.
---
Culinary Schools, Training, and Licensing
Chefs, especially those who intend to work in table-service restaurants and fine dining establishments, typically obtain specialized culinary arts training beyond high school. Culinary arts programs of study can range from months, to two or four years in duration. The shorter duration programs typically confer certificates, diplomas, of associate's degrees. Four-year culinary programs typically confer a bachelor of arts degree.
Individuals who wish to work in the top tier of the profession typically obtain bachelor's degrees. Many also receive training in food service management, food service entrepreneurship, or hospitality and restaurant management either as part of their bachelor's degree, or through additional training.
Culinary arts programs may be found at vocational and technical education schools, cooking schools, as well as 2- and 4-year colleges and universities.
"Typical" culinary arts programs include a significant amount of hands-on training. Chefs in training can expect to spend substantial amounts of their training in a lab kitchens gaining valuable hands-on expertise. Internships/externships, or working in school run restaurants is also frequently part of culinary arts programs.
Certification is also not a requirement to be a chef. It can, however, add an important credential for those individuals trying to obtain top-tier jobs where the competition can be very keen. The American Culinary Federation offers the following certification credentials for chefs:
Certified Culinarian (CC)
Certified Sous Chef (CSC)
Certified Chef de Cuisine (CCC)
Certified Executive Chef (CEC)
Certified Master Chef (CMC)
Personal Certified Chef (PCC)
Personal Certified Executive Chef (PCEC)
The International Association of Culinary Professionals also offers the Certified Culinary Professional (CCP) credential.
The National Restaurant Association Educational Foundation (NRAEF) offers certifications that may be important to chefs, including:
ServSafe Food Protection Manager Certification
Foodservice Management Professional (FMP) Certification
---
Major Employers
Chefs may be employed in the following types of establishments:
Restaurants / eating and drinking establishments (which accounts for two thirds of all chefs according to USDL BLS)
Cafeterias (company, hospital, nursing care facilities, school, and university)
Grocery stores
Private residences as personal chefs
---
Source:
image: http://www.thepondicearena.com/images/Food_chef.jpg
---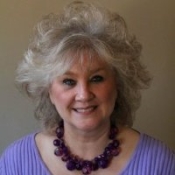 Barbara Williams
"Dan's Right Hand"
Creative DVO Employee since 2007