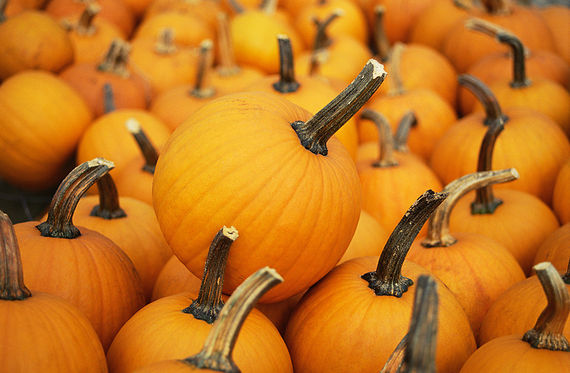 Here are tips on how to clean a pumpkin for cooking:


First, scrub the outside of the pumpkin with a vegetable brush.
Cut the pumpkin in half and use a spoon to scrape out the fibers and the seeds. A serrated grapefruit spoon works great for this.
Cut the pumpkin halves into smaller pieces, then place them skin side up in a shallow baking dish. (the pumpkin should be cut into pieces with seeds removed, not cooked whole. The skin does not need to be pierced.)
Add water to just cover the bottom of the dish, and cover tightly.
Bake in a 325°F oven until the pumpkin is fork-tender. The time will vary depending on the size of your pieces.
Let it cool, and then either cut off the peel or scoop out the flesh.
TIP:
For pumpkins that you're not cooking right away, keep them cool but not quite as cool as root crops. If you have a coolish bedroom, stashing them under the bed works well. They like a temperature of about 50 to 65°F.