THE BEST Garlic Press for 2021!
One of my favorite GO-TO sites when researching kitchen tools and equipment is www.thekitchn.com. Their testers are thorough, aren't beholden to any one or any entity, and as near as I can tell, are open-minded.
I share this by way of introduction to my topic: the best garlic press available. I figured if I could find accurate information on this topic anywhere, it would be at The Kitchn. I've waffled for a couple years as to whether or not to invest in one. But since garlic is so good for us, and adds so much to a dish, and is such a pain in the neck to mince, and as I'm increasing our garlic consumption, well…it's just time.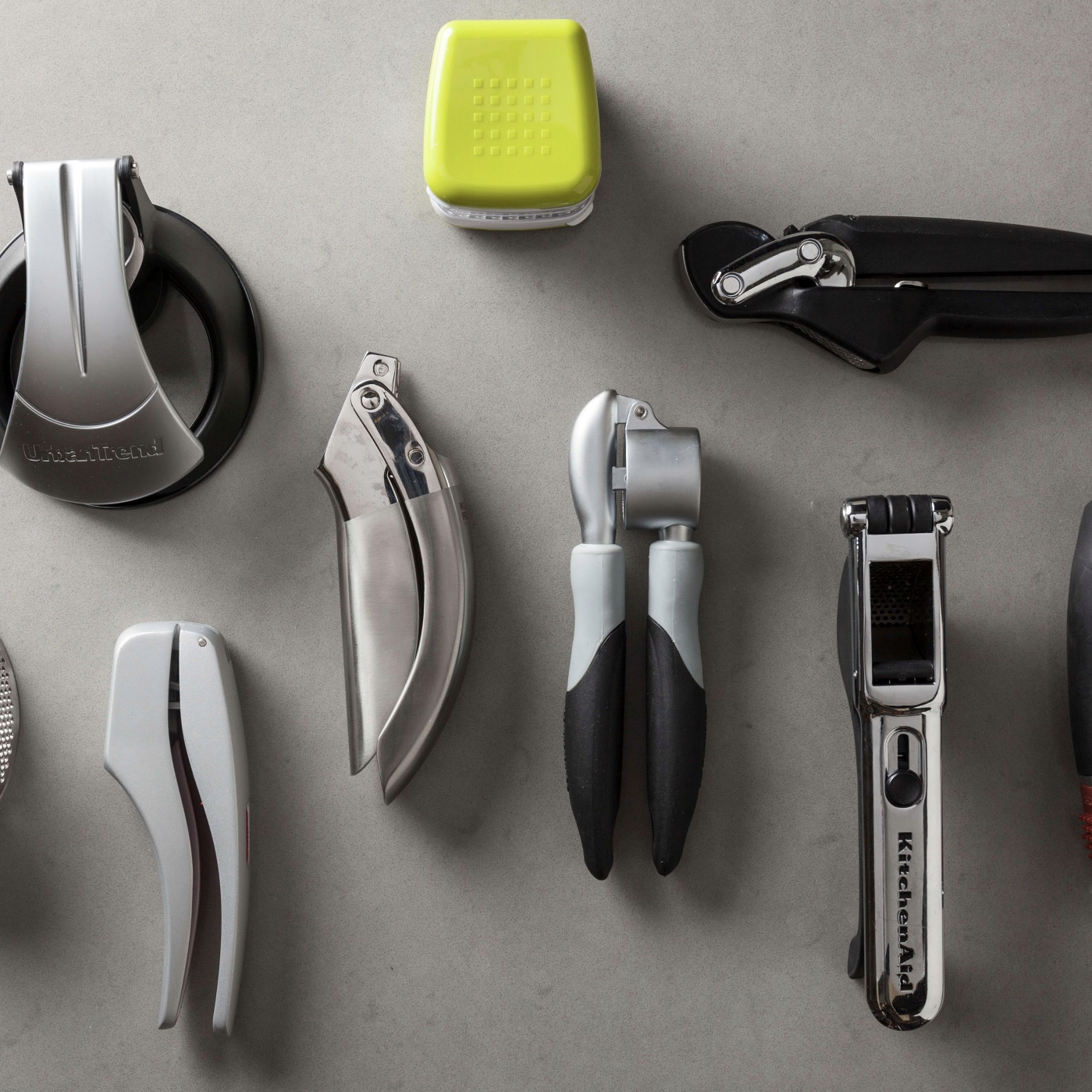 My research on this tool revealed two things consistently—people either hate them or love them. It seems like a very divisive topic. One reason for the intense dislike is that it's the epitome of a uni-tasker and therefore a definite space-waster.
But people who love them, are willing to go to bat for them any day of the week. The folks at The Kitchn are in the garlic-press-lovers group, and they have a few reasons why: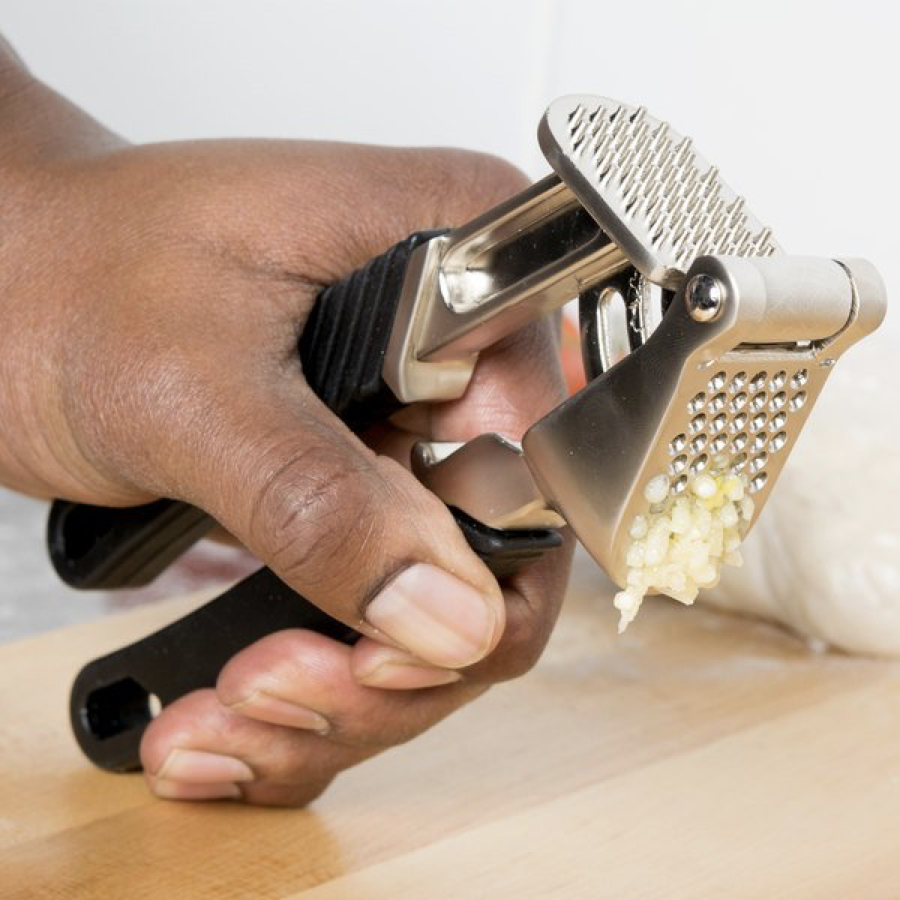 it churns out uniform pieces that even a home cook with the best knife skills would have a hard time replicating
it results in a sharper, spicier garlic than the stuff that's done by hand
it makes quick work of mincing garlic
Not all garlic presses are created equal, though. Some struggle with more than one clove at once. Some are too hard to load and squeeze. Some are terrible to clean. Thus, if you've got a less-than-ideal garlic press, you are NOT experiencing quick work with mincing garlic. You get the point.
The Kitchn's testers tried out the KUHN RIKON EPICUREAN PRESS ($42 on amazon.com), TOMORROW'S KITCHEN DIE CASTE PRESS ($20 at Target), ALPHA GRILLERS GARLIC PRESS ($12 on amazon.com), and OXO GOOD GRIPS SOFT HANDLED GARLIC PRESS ($17 on amazon.com).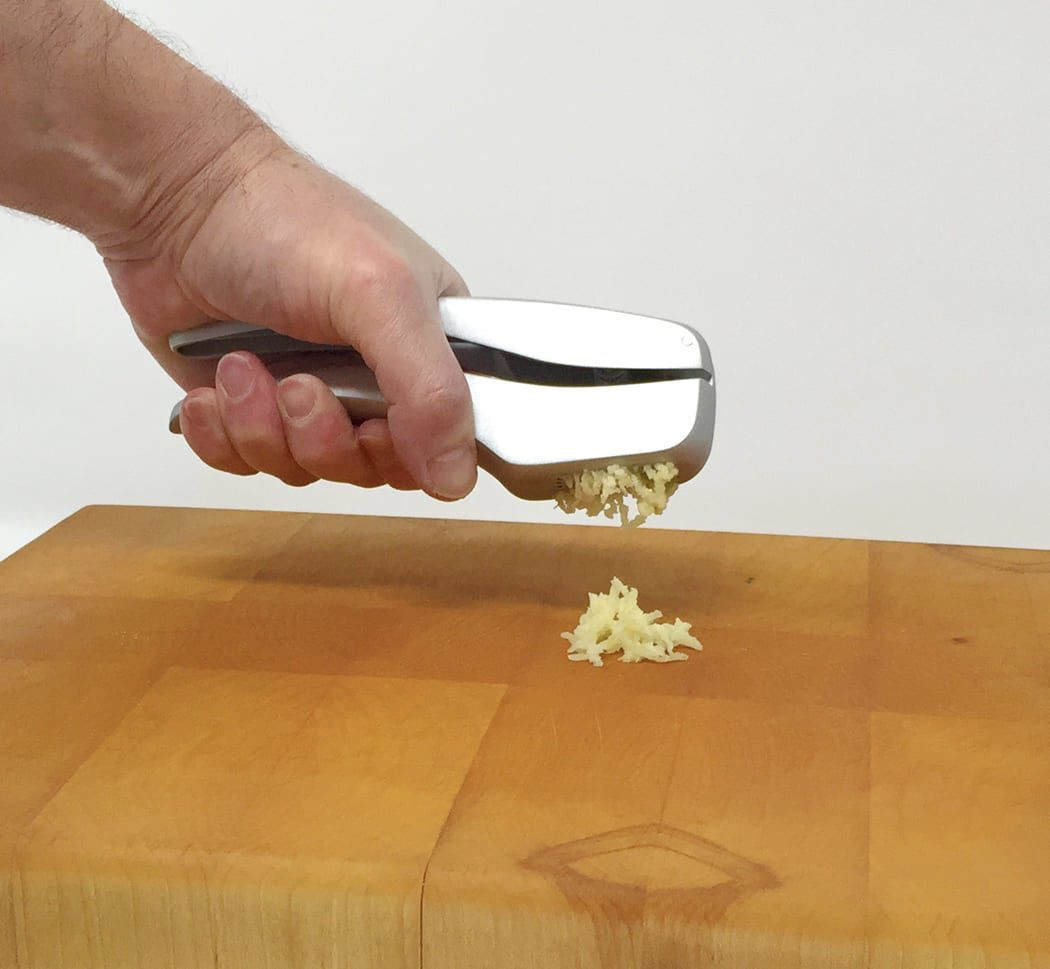 Their conclusion? "OXO really knows what they're doing when it comes to tools and their garlic press is no exception. We love the soft, cushy handles and how easy it is to load and squeeze. We've also found that it squeezes out so many pieces whereas lots of other presses leave too much behind in the chamber. And we find it easy to clean: Just swing the handles around and use the red bumps to push stuck-on pieces through the grates, give the whole thing a rinse, and put it in the dishwasher. We say Oxo turned out the best garlic press for 2021!"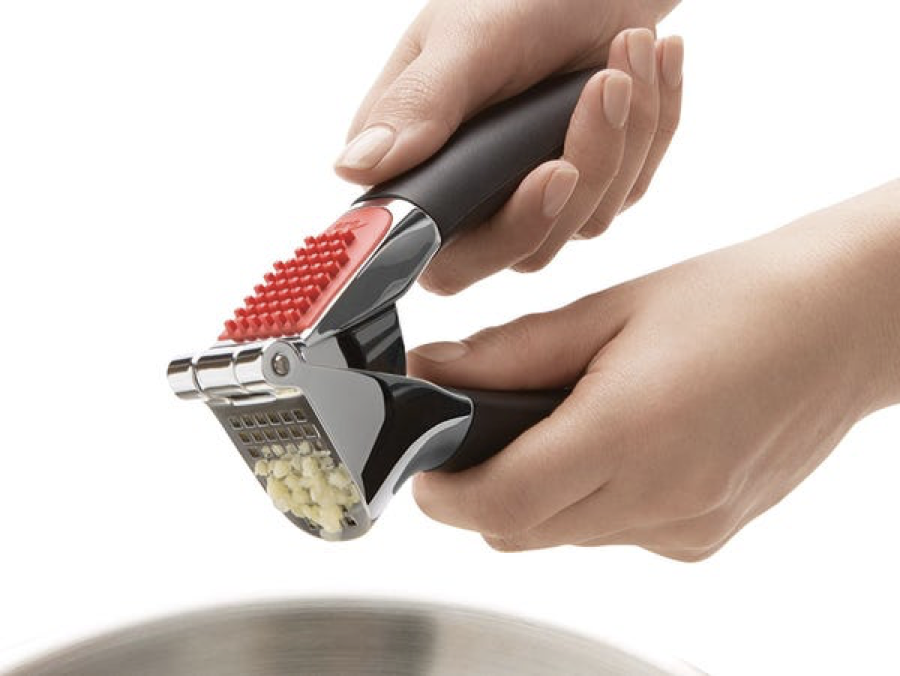 Whew! for two reasons: First, finding the right tool can be a chore, so thank you very much, Kitchn folks. Second, I was so hoping they wouldn't find that $42 job—the Kuhn Rikon to be the best. Isn't it nice when a moderately priced item turns out to also be the best of the pick?
Now, with the decision made, how about a recipe to try the 'ol press out on? (Courtesy of garlicrecipes.org)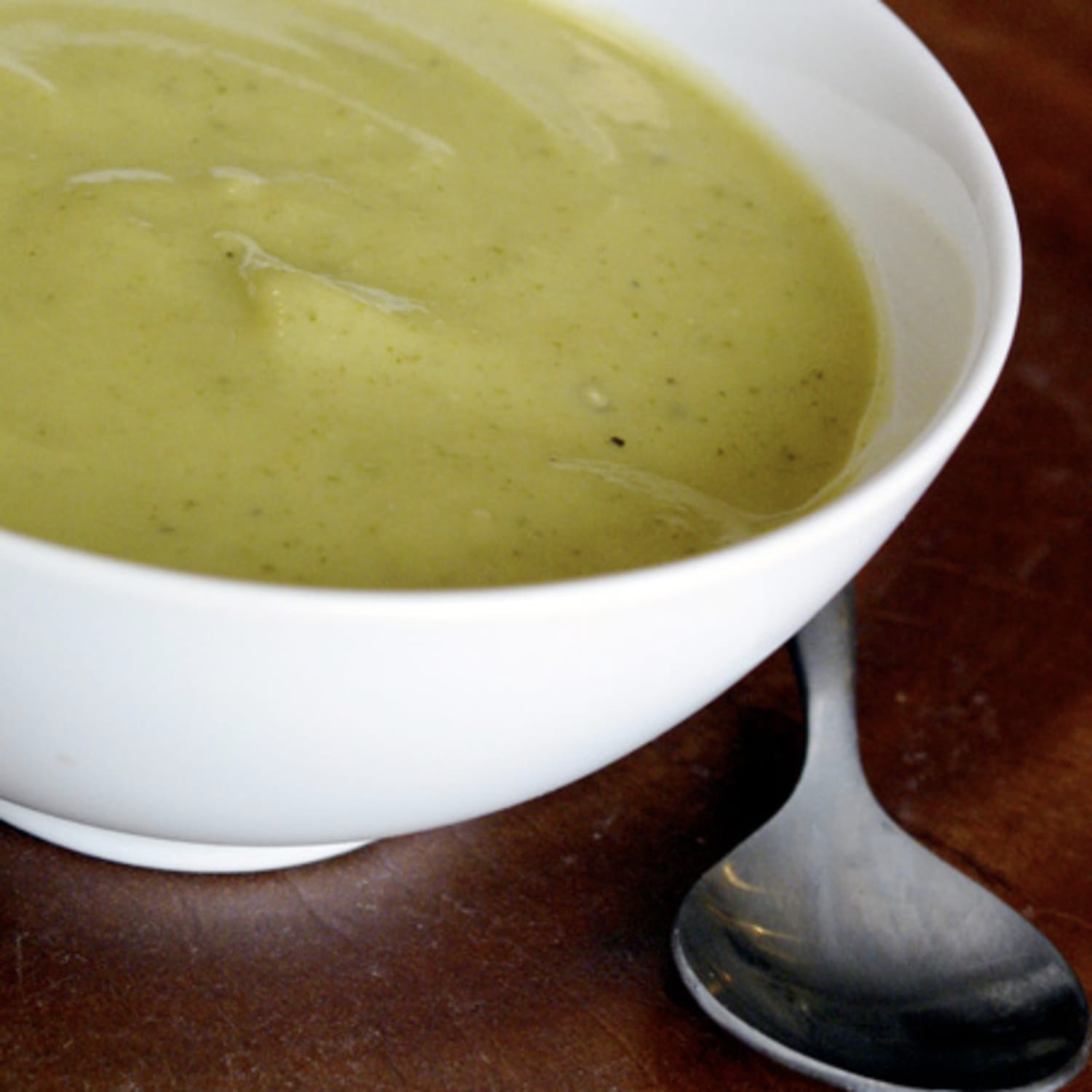 Creamy Zucchini and Garlic Soup
Ingredients:
6
medium
zucchini
grated
6
cloves
garlic
minced
2 1/2
tablespoons
butter
2 1/2
tablespoons
garlic powder
3
tablespoons
sour cream
1
teaspoon
fresh
thyme
chopped (or same amount, dried)
fresh
pepper
to taste
Directions:
Melt the butter in a skillet. Add the minced garlic and saute over low heat for a short time.
Add the grated zucchini, garlic power and thyme. Cook, stirring frequently until the zucchini is tender. Remove from the heat and stir in the sour cream. Season with the fresh pepper. Serve.

Recipe formatted with the Cook'n Recipe Software from DVO Enterprises.
Add Recipe to Cook'n
Sources:
www.cooksillustrated.com
www.webstaurantstore.com
www.faveable.com
www.businessinsider.com
www.thekitchn.com

Alice Osborne
Weekly Newsletter Contributor since 2006
Email the author! alice@dvo.com
---
Subscribe to Cook'n Premium and get newsletter articles like this each week!