The Final 10 Secret Ingredients
Shhhhhh…….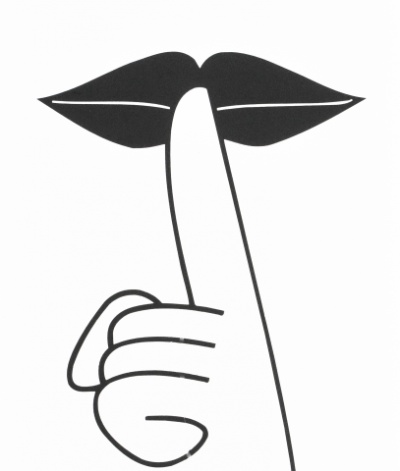 Hello Cook'n Readers!
This is the last of the secret ingredient that 50 great Chefs use to make their dishes amazing!
Don't you just LOVE being part of the Premium Subscription plan and receive the weekly newsletter with these great ideas?!
Enjoy these last 10 secret ingredients and be sure and try them in your recipes!
The Final 10 Secret Ingredients
Great chefs tell what makes their dishes pop.
41. Pomegranate Molasses
I love to use it to balance out salad dressings.
Bobby Flay
Bobby Flay's Barbecue Addiction

42. Sriracha
When I was first testing my Bloody Mary recipe I added some Sriracha, and it didn't just make it spicier, it made it more flavorful. Now I add a couple of drops to everything from soup to eggs.
Marc Forgione
Iron Chef America

43. Tasmanian Pepperberry
These black berries, sometimes called mountain peppers, are hot berries with a crunchy seed cluster at the center. I use them with steaks or in vinaigrettes. I think they are killer because of their sweet heat.
Troy Guard
Tag, Denver
44. Sumac
Add depth to anything starchy: beans, potatoes, rice, etc.
Alton Brown
Good Eats with Alton Brown

45. Thai Curry Paste
I use all three varieties (green, red and yellow) to create sauces for skirt steak salad and spicy duck noodles. Each curry paste has its own unique flavor and heat level.
Laurent Tourondel
BLT American Brasserie, Chicago

46. Tomato Jam
My old pastry chef taught me to add a scoop of tomato jam when preparing chocolate sorbet or chocolate ice cream. I know it sounds weird, but it elevates the flavor of the chocolate. But don't use it as a topping — it doesn't work the same way!
Michael Schlow
Happy's Bar & Kitchen, Boston
47. Worcestershire Sauce
I use a splash of this in everything from scrambled eggs to clam chowder. It just seems to fill the gap in flavor that is so often missing. To me, it is a secret weapon because it can add a cooked-in saltiness even if it's added at the last minute.
Alex Guarnaschelli
Alex's Day Off

48. White Miso
It adds an incredible layer of depth to food. You can brush it on fish, or add it to soups or salad dressing.
Marcus Samuelsson
Red Rooster Harlem, New York City

49. XO Sauce
It's a spicy, salty, slightly fishy sauce with hints of chile pepper, garlic and ginger. I sauté fish in some olive oil and add a touch of XO sauce, but it also works well on vegetables.
Ken Oringer
Clio, Uni and Toro, Boston
50. Pickled Jalapenos
This jar of love stays in my fridge 24/7 to add zip, heat and sweet to so much. I add 'em to my mashed potatoes, deviled eggs, salad dressings and more. Plus, people always ask me, "What is it I'm tasting?" Yaaaaay!!
Sunny Anderson
Cooking for Real
……I hope you enjoyed reading and using all these ingredients as much as I did!
(If you missed any of the first 40 secret ingredients, do check the 'Cook'n Club Forum' and look at the past four weekly newsletters in the 'Notes From Folks' section. Enjoy!)