Got some anxiety going on? Turn to MAGNESIUM-RICH FOODS!
I was walking with some friends the other day. As we walked and talked, one of the things we discussed was anxiety. One of our friends suffers from it. Another of our friends has a son who struggles with it. And then another friend shared that her husband has battled this malady for several years.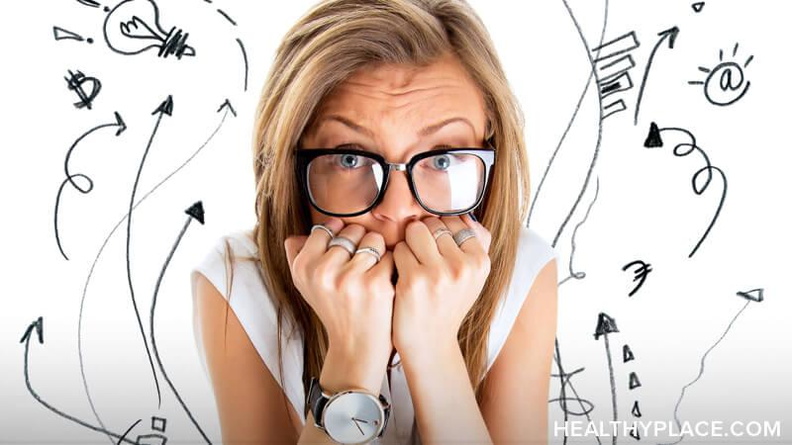 This conversation caused me to wonder just how prevalent IS anxiety today? My research showed it to be a common problem for a number of reasons, but one wide-ranging issue is magnesium deficiency.
However, the latest medical and nutrition-based research shows that this deficiency is easily remedied by adding magnesium-rich foods to your diet. And in doing so, you'll be easing any depression or anxiety you or your loved ones are dealing with.
Here's a short list of magnesium-rich foods you'll want to include in your meal planning: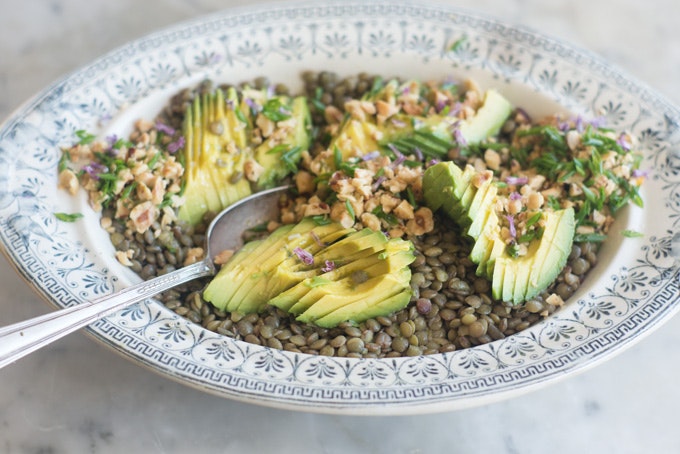 AVOCADO. Is this a miracle food or what? It's one of those foods you should eat every day because besides magnesium, this fruit offers potassium, B vitamins, vitamin K, and monounsaturated fat.
One medium-sized avocado provides 15 percent of recommended daily intake (RDI) of magnesium. Add it to smoothies, salads, main meals, spread it on toast, or just sprinkle a little garlic powder on it and eat it out of hand.

SPINACH. This green is one of the best sources of magnesium. One cup of cooked spinach offers 157mg, which is 39 percent of the RDI. This vegetable is also loaded with antioxidants that fight inflammation.
If you have signs of magnesium deficiency, eat spinach regularly. Other leafy greens such as collard greens, kale, and turnip greens are also good sources of magnesium.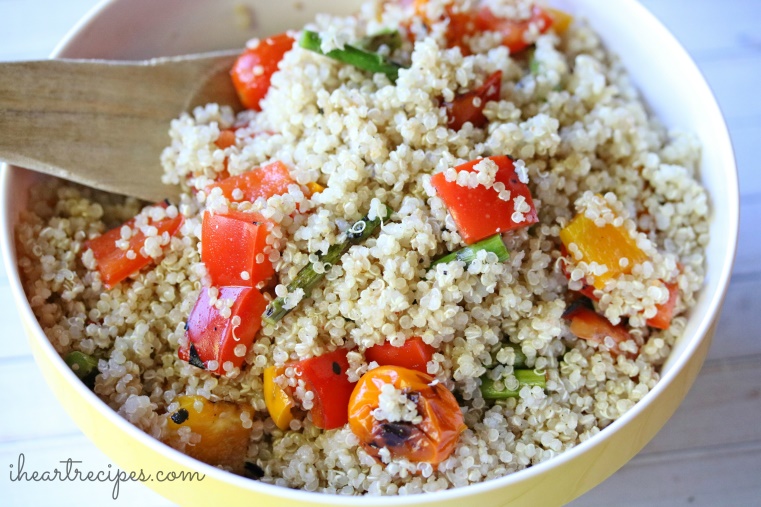 QUINOA. It's a popular weight loss-friendly food because it is filling and low in calories. Besides being a good source of plant-based protein, it's effective at easing anxiety due to its high magnesium content: one cup of quinoa contains 118mg of magnesium.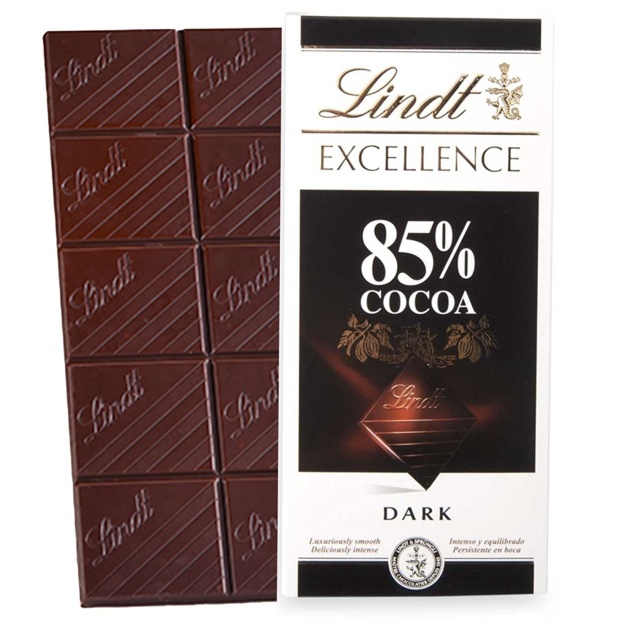 DARK CHOCOLATE. Dark chocolate can satisfy your sweet tooth and ease your anxiety at the same time. One square can give you 24 percent of the magnesium you need in a day.
In fact, dark chocolate can also improve overall health since it contains antioxidants, manganese, prebiotic fiber, copper, and iron. You want to be sure to choose dark chocolate that contains more than 70 percent cocoa, however.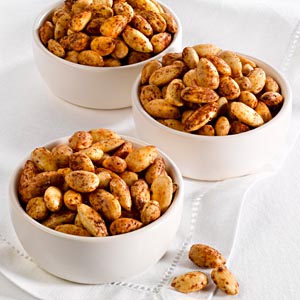 ALMONDS. Were you aware that eating almonds can help you sleep like a baby? True. And, this magnesium-rich nut can also ease your anxiety. One ounce of almonds contains 75mg of magnesium. One caveat, though: As they're high in calories, you don't want to choose them as your main source of magnesium. Instead, get most of your magnesium from low-calorie foods such as spinach.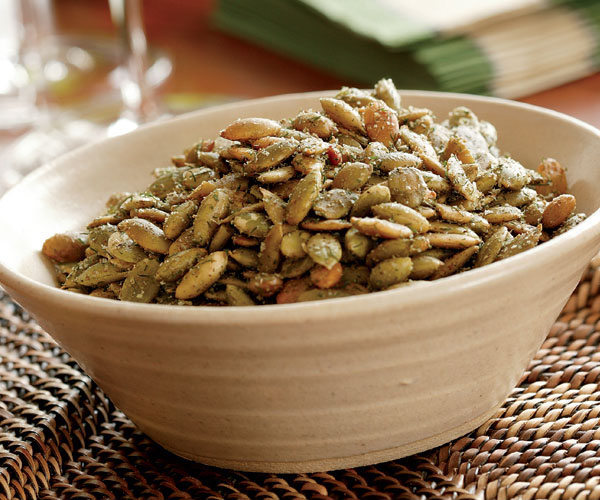 DRIED PUMPKIN SEEDS. These powerful seeds are should be eaten every day. Besides being a very good source of zinc, just a handful a day will give you more than 25 percent of the magnesium you need to keep healthy and happy.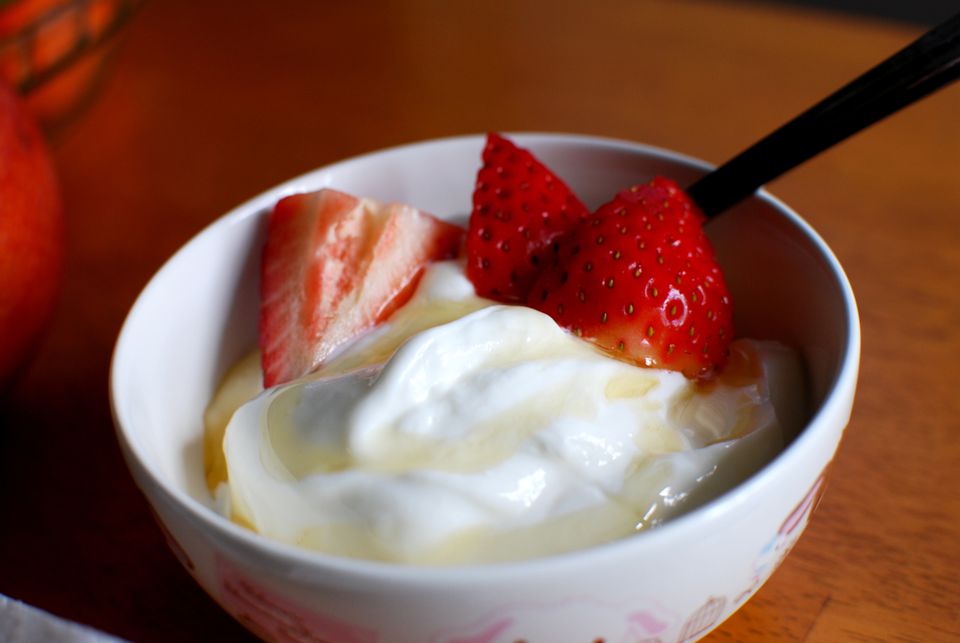 GREEK YOGURT. It's so loaded with nutrients that it can make a more than adequate meal when you're feeling too lazy to cook. Just top it with some chopped almonds and fresh berries. That's a good anxiety-fighting meal.
But a couple notes on yogurt: While eating it regularly can improve your gut health avoid flavored yogurt; it contains sugar that will counteract its gut-protecting and anxiety-fighting benefits.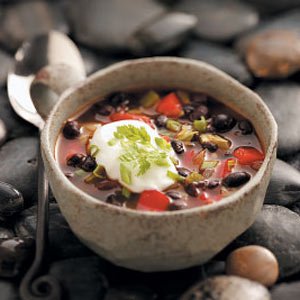 BLACK BEANS. One cup contains 60mg of magnesium. And an extra bonus: they're also high in fiber, which means they can help with weight loss. Among other things, they make an incredible soup. Try this contest-winning recipe from www.tasteofhome.com:
CONTEST-WINNING BLACK BEAN SOUP
3 cans (15 ounces each) black beans, rinsed and drained, divided
3 ribs celery with leaves, chopped
1 large onion, chopped
1 medium sweet red pepper, chopped
1 jalapeno pepper, seeded and chopped
2 tablespoons olive oil
4 garlic cloves, minced
2 cans (14.5 ounces each) reduced-sodium chicken broth OR vegetable broth
1 can (14.5 ounces) diced tomatoes with green peppers and onions, undrained
3 teaspoons ground cumin
1-1/2 teaspoons ground coriander
1/4 teaspoon pepper
1 bay leaf
1 teaspoon lime juice
2/3 cup reduced-fat sour cream
1/3 cup chopped green onions
In a small bowl, mash one can black beans; set aside. In a large saucepan, saute the celery, onion, red pepper and jalapeno in oil until tender. Add garlic; cook 1 minute longer.
Stir in the broth, tomatoes, cumin, coriander, hot sauce, pepper, bay leaf, mashed black beans and remaining whole beans. Bring to a boil. Reduce heat; cover and simmer for 15 minutes.
Discard bay leaf. Stir in lime juice. Garnish each serving with 1 tablespoon sour cream and 1-1/2 teaspoons green onion. Yield: 8 servings (2 quarts).
Editor's Note: Wear disposable gloves when cutting hot peppers; the oils can burn skin. Avoid touching your face.
Add Recipe to Cook'n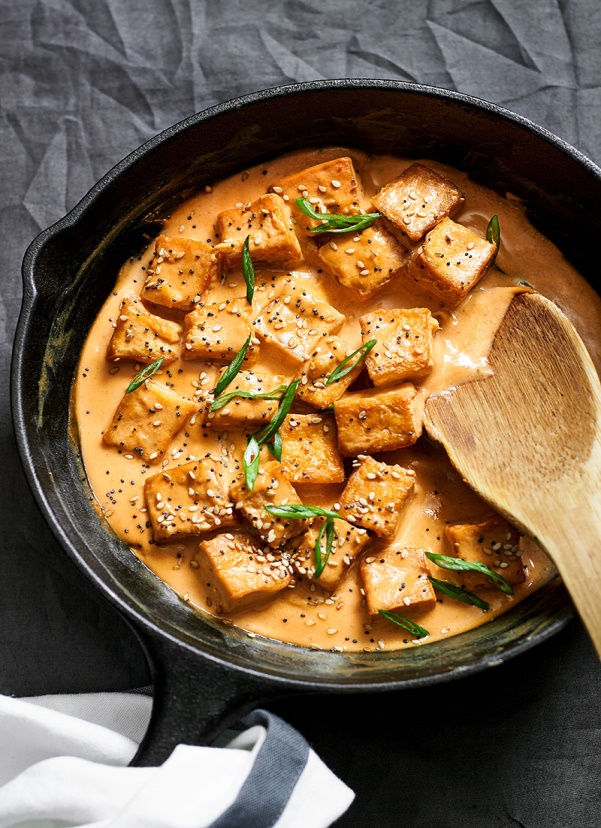 TOFU. If you usually eat tofu to get more protein, then you will be happy to find out that it also provides your body with magnesium, selenium, calcium, and iron.
Sources:
www.healthyplace.com
www.101cookbooks.com
www.berkeleywellness.com
www.iheartrecipes.com
www.amazon.com
www.webmd.com
www.finecooking.com
www.thespruceeats.com
www.tasteof home.com
www.eatwell101.com

Alice Osborne
Weekly Newsletter Contributor since 2006
Email the author! alice@dvo.com