I'm Bringing...Ideas
Have you ever played that game where you say what you are going to bring to a picnic? It's a memory game using the alphabet. It goes something like this…
"I'm Sue and I am bringing an apple."
Then Joe steps in." Sue is bringing an apple, and I'm Joe and I am bringing a bagel."
Then Garrett struggles" Sue is bringing an apple, Joe is bringing a bagel, and I, Garret, will be bringing carrots."
It goes on, feel bad for that 26th person, don't ya? But then again I always feel bad for "q" and "x" too. Maybe the "q" person is bringing quail and the "x" person is bringing Xtreme Airheads.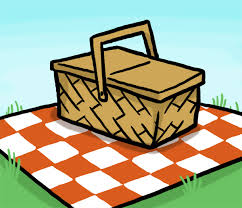 While this game is tricky and takes a lot of thought, sometimes I feel the same way about a picnic. I'm planning a picnic and I'm struggling what to bring!
Picnics, in reality, are not overly hard to plan for. What I really want to do is plan out of the ordinary. Sandwiches with a bag of chips and carrots is great, but I want to go more creative than that. So, I thought, what a perfect opportunity to write a DVO article. I can look up or come up with ideas, and sitting down to write about it will really be a chance to get me thinking about it. What a blessing!


At first I tried of something creative to bring, but the choices are more limited since, really, most of it needs to be cold. There are ham sandwiches, chicken salad sandwiches, egg salad sandwiches… my brain was stuck on sandwiches! So I thought, maybe it's not so much what I bring but how I bring it.
Let me explain.
Idea #1
Make a sandwich into a non-sandwich. Try eating it differently for some extra excitement. Make a pita. Make a wrap. Throw it on a pizza. Chicken salad pizza sounds pretty good! Try a bagel.
Idea #2
Make it sweet. Make a blueberry bagel sandwich with cream cheese inside, or a cherry vanilla bagel would be even better! Use cinnamon raisin bread to make your Peanut butter jelly sandwich.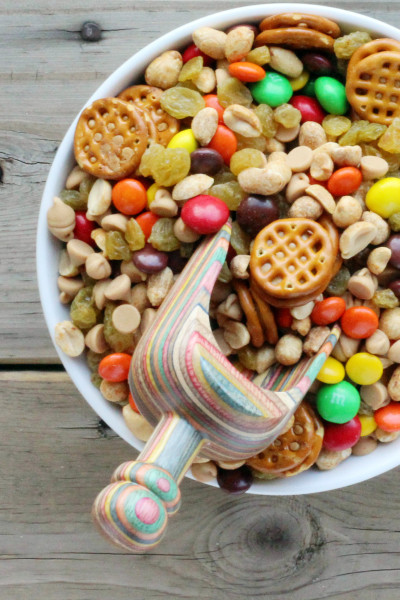 Idea #3
Create your own trail mix. Option 1 is to make it yourself with your favorite cereals, cookies, dried fruit, nuts, goldfish, or whatever floats your boat. Option 2 is to invite others to bring their favorite thing for a trail mix and mix it at the picnic. You get a mystery mix with everyone's favorite snack.
Idea #4
Have a themed picnic. Everything must start with a "p", or it has to be something a character from a Jane Austen book would enjoy, or maybe everything would have to do with the number 3 (three in a pack, it costs 3 dollars) etc. Themes would make the shopping trip and the actual picnic more fun.
Idea #5
Have a three course picnic. Start in one park with an appetizer, move to another location to have the main course, and finish off with dessert in spot C (even if it's the ice cream store!)
Whatever you do, have a fun time with your picnic. Let those endorphins go by getting some time in the sun and some fun with family or friends.


Lastly, if you are looking for some sandwich Ideas, Inside Out Accapella (a fun singing group) has a song that might help: "Peanut Butter and Jelly." I've included some of the lyrics for you:
"You've got Hoagies and Hero's or ham on whole wheat.
Grilled cheese, BLTs, pita bread stuffed with meat,
Tuna fish and egg salad, Sloppy Joe's and panini,
and don't forget Giro's French Dip and croustini!
Sources:
http://www.tunewiki.com/lyrics/insideout-a-cappella/peanut-butter-and-jelly
http://t0.gstatic.com/images?q=tbn:ANd9GcSpZ9Qsqm2Elyn6leFJXSTP9Hyux1DInTqksMxp4fWjqxrT0eWCvQ
http://images.foodfanatic.com/iu/t_xlarge_p/v1376357899/homemade-trail-mix-picture.jpg
http://ecx.images-amazon.com/images/I/51Ott9VtK0L._SL500_AA280_.jpg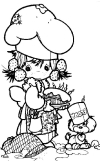 Sydney Hill
Weekly Newsletter Contributor since 2012
Email the author! sydney@dvo.com