Creative Ice Cube Tray Uses
We are probably all using our ice cube trays a lot right now with all those BBQ's we're trying to squeeze in before fall. But have you ever tried being creative with those cube trays? Here are some ideas to experiment with:
· Mini-popsicles. Sometimes you just want a little something to snack on or a treat to cool you down, and these little bite-sized popsicles could be perfect! (I bet kids especially would love these!)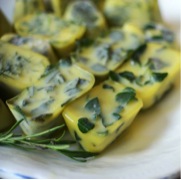 · Freeze your herbs in olive oil. Then on pasta night all you have to do is throw in a couple cubes for some extra flavor and voila! Dinner is served!
· Freeze homemade baby food. This is awesome because the work is all done for you and they are already in small little portions!
· Freeze smoothie ingredients. You could blend kale or spinach and store them in ice cube trays, and then when you want a healthy kick to your smoothie you don't have to spend any extra time washing or chopping- you just pop one or two in! You could also freeze yogurt for some creamy goodness to add to your smoothie.
· Freeze buttermilk or cream. I don't know about you, but there have been so many times when I have some leftover buttermilk or heavy cream that I'm not sure what to do with but I don't want to waste- I love the idea of measuring out a couple tablespoons into ice cube trays- easy and waste-free!
· Freeze fruit juices for some yummy slushies! That definitely sounds good this time of year! You could also add fruit juice ice cubes to your water for a little added flavor.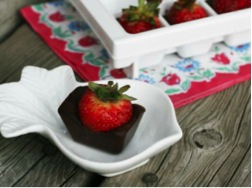 · Make chocolate treats! You could pour in some melted chocolate chips and put a strawberry in each cube (easy chocolate-dipped strawberries!). You could also get creative and try a whole bunch of things! (Teddy Grahams, M & M's, pretzels, Oreos- you could really go crazy with this one!)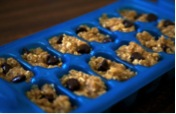 · Freeze cookie dough. The next time you are making cookies but don't want the whole batch, just freeze the other half; you can either have all your cookies portioned out, or you can take them out and bake them one at a time if you just want a little sweet something to snack on;)
Use it as a paint pallet for your kids.
· Freeze sauces, broths, homemade dressings, etc. Again, don't you hate when you have a little leftover but don't know what to do with it? Use those ice cube trays to freeze all your leftovers or homemade goodness- it'll save you time and money! If you have leftover fruit, veggies, coconut milk, etc., just blend them or throw them in the tray as is! This is a great way to save on fruit (which can be expensive!), and it makes smoothie-making so convenient!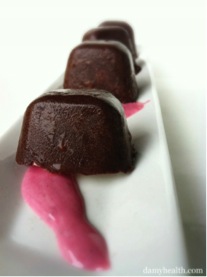 Make mini-cheesecake bites- perfect for parties!
· Freeze lemon slices in water to create your own garbage disposal fresheners
· Use them as fun snack trays! I bet any kid or toddler would love to eat from an ice cube tray because it's fun and different- and I remember seeing an idea where you could put one goldfish in one square and a couple grapes in another, etc- and tell them they have to finish everything before getting a refill- a fun way to get your kids to eat some fruits and veggies!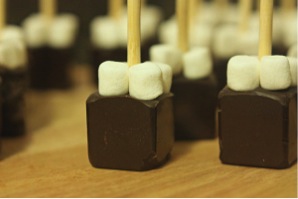 · Make hot chocolate on a stick! So cute! (Recipe at the bottom).
Sources:
http://www.buzzfeed.com/arielknutson/genius-ways-to-use-an-ice-cube-tray
http://www.cheaprecipeblog.com/2012/10/chocolate-covered-strawberries-made-in-an-ice-cube-tray/
redandhoney.com
http://www.thekitchn.com/freeze-herbs-in-olive-oil-173648
http://www.damyhealth.com/wp-content/uploads/2012/03/Clean-Ice-Cube-Tray-Cheesecakes.jpg?947f0f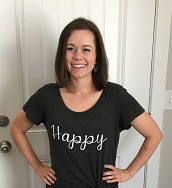 Camille Hoffmann
Weekly Newsletter Contributor since 2014
Email the author! camille@dvo.com
---
---