Download these recipes into your Cook'n software. Then, you can save time and money by using your Cook'n software to make a grocery list! Save time by using the dovetailing and "prepare-ahead-of-time" features designed into this menu!
Not a lot of dovetailing tips this week. But you will be happy to know this is one week where putting scary looking food on a plate will be just fine
---
Monday
---
Tuesday
---
Wednesday
---
Thursday
---
Friday
Dovetailing Tips:
If you're cooking for a family, stretch the steak a bit farther, by cutting it up into bite sized pieces, then cook a bag of egg noodles, serve the steak bites over the noodles with extra garlic butter, or put your favorite tomatoe sauce. It will help stretch your grocery bill a little further, and you can still have the fun halloween talk about how the kids will be safe from vampires because they ate a few bites of gaaahlic. :)
---
---
Download the meal plan here!
---
---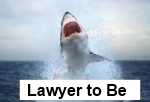 Tina Wilder
Weekly Newsletter Contributer since 2013